Southeast Asia Globe's monthly roundup of the region's most exciting health, science and tech news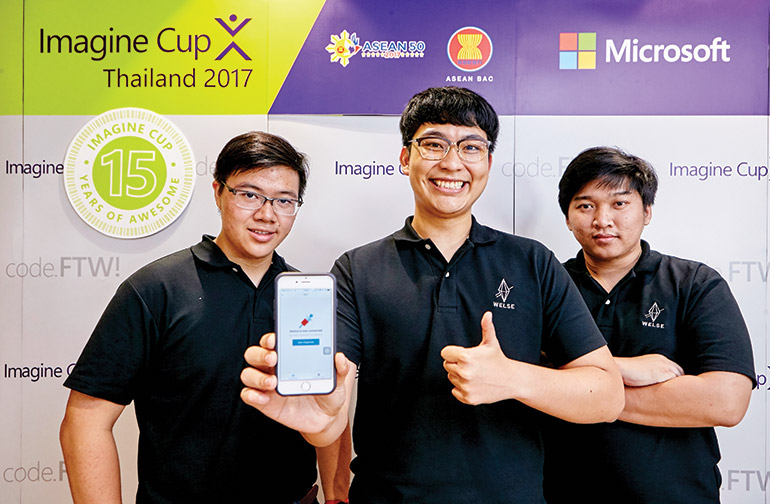 Doctor in your pocket
Health checkups remain an elusive luxury for many in the region, particularly in rural areas where poverty is high and services are poor. Stepping in to aid ageing and other at-risk populations is Team Welse, a group of Thai university students who have developed a mobile device that can take on-the-spot blood tests and send the results to an app-based platform that can identify illnesses or potential health risks before they worsen. While the technology remains in its early stages, it is making waves in the healthcare industry as not only a potentially life-saving device, but also one that could significantly cut costs. Having impressed judges at the inaugural Imagine Cup Southeast Asia, the team will continue on to the Imagine Cup world finals, hosted by Microsoft, set to take place in Seattle this month.
Empowering through empathy
Video games have a special way of allowing players to escape reality and become an elite soldier, a sports star or a car-stealing crook. Putting a humanitarian spin on the virtual experience, advertising firm Grey Malaysia has teamed up with the UN's refugee agency to create a game named Finding Home that puts users in the shoes of a Rohingya refugee from Myanmar, separated from her family and resettled in Kuala Lumpur. Users receive messages that a refugee might get and the game proceeds based on the user's responses. "Gaming can be powerful and positive by tuning people into other people's experiences in a virtual way," said UN representative Richard Towle. The app was inspired by research conducted by PricewaterhouseCoopers indicating that refugees are among the most frequent users of mobile technology, using it as a tool to find food, shelter and aid.
Power of the sun
Bali tends to evoke images of pristine white-sand beaches, lush rice paddies and cultural gems. But anyone who's been to the island may have also seen a steady stream of petrol-powered boats out on the water, leaving a trail of pollution in their wake. Azura Marine Earth, a social enterprise aiming to expand the use of solar power on the island, has its sights set on changing that with its solar-powered boats. "The fact that you go to a marine park with a boat that destroys it means you are part of the problem and not part of the solution," said co-founder Julien Mélot. "It's really about respecting the environment." Using locally sourced and recycled materials, the enterprise is planning to send its first boat on a voyage around the island in September to spread the word about the eco-friendly and low-cost alternative to gas.