Before he raped them, the court was told, Canadian teacher Neil Bantleman would reach into the sky and draw forth a magic stone from some space unseen by human eyes. Clutching it tight in his hand, he would force it into the anuses of the children, stripping them of the power to feel pain, or hurt, or anything other than the sure and admissible knowledge that they had been violated.
This was just one of the surreal allegations that led to Bantleman, along with Indonesian teaching assistant Ferdinant Tjiong and five local cleaning staff employed at the prestigious Jakarta Intercultural School (JIS), being charged with child sex abuse in 2015 following a high-profile case that was met with international outcry amid allegations of forced confessions and widespread corruption. A sixth custodial worker, Anwar, who was arrested with his colleagues on suspicion of gang rape of the three minors, died in police custody after allegedly drinking bleach.
His body, when it was released to his family, showed signs of bruising and puncture marks that looked as though his lips had been stapled shut.
His body, when it was released to his family, showed signs of bruising and puncture marks that looked as though his lips had been stapled shut. The five other cleaning staff would later recant their confessions, claiming that police had beaten them out of them. But despite a High Court decision overturning the sentence the following year for the two teachers, a subsequent Supreme Court ruling over just two days reversed the reprieve, condemning Bantleman and Tjiong to 11 years in a top-security prison.
Fauzan Luthsa, a founding member of Kawan8 – 'friends of the eight' – a group of young Indonesians fighting to raise awareness of the case, is one of a number of activists who have taken up the cause of the men convicted of a crime they almost certainly didn't commit. From organising flash mobs on the streets of Jakarta to reaching out to the next generation at Indonesia's universities, Kawan8 has used a combination of concerted action and social media outreach – not to be underestimated in the so-called Twitter capital of the world – to challenge the garbled and often bizarre evidence used to convict the men.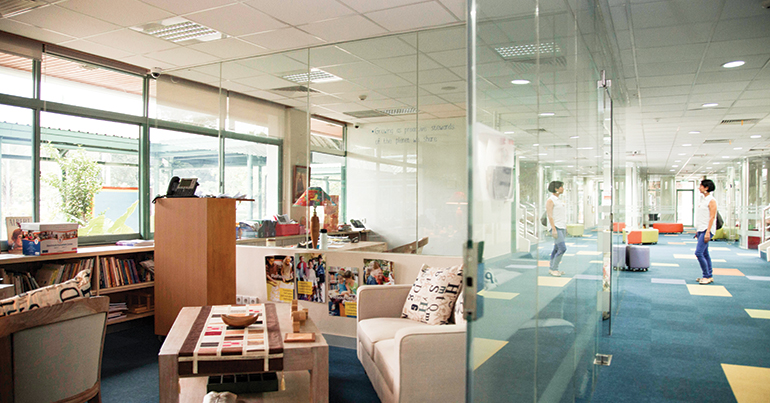 Speaking to Southeast Asia Globe from Indonesia, Luthsa said that despite the overwhelming public support for a conviction during the original trial, the facts of the case just didn't stack up.
"The rule of law is not as established in Indonesia as in the US or the UK," he said. "And we believe that, in Indonesia, public opinion is one of the most powerful things that can influence cases like this. At that time, Indonesia had had many cases about paedophiles – and people were scared. So when this case went public, the people just thought: 'Ah, they must be guilty.'"
Luthsa cited evidence from medical examinations conducted by multiple doctors shortly after the allegations were made that found on the three children no signs of the physical trauma normally present on victims of gang rape – nor, in fact, the presence of herpes, a highly contagious sexually transmitted disease that four of the cleaners had tested positive for. The prosecution suppressed these findings during the initial criminal trial. Testimony from a self-proclaimed "sexologist" that Bantleman allegedly didn't masturbate – a fact that had apparently come out during a bizarre interrogation – was also submitted to the court as evidence of likely sexual perversion, though the sexologist later claimed his findings had been twisted to justify a conviction.
We believe that, in Indonesia, public opinion is one of the most powerful things that can influence cases like this
It was a scandal that would enthral the whole nation and generate a multitude of international headlines. The prosecution's case – which hinged on the often-conflicting testimonies of three kindergarteners – alleged that a ring of paedophiles within the school had regularly pulled the three children out of class to abuse them in a number of public locations, including a room with four completely transparent walls. The mother of one of the alleged victims – who had launched a separate lawsuit against the school seeking $125m in damages, up from an initial bid of a tenth of that amount before the case had gained wider publicity – also accused the school principal of participating in, and even filming, the gang rapes before abruptly withdrawing her allegations. The suit was rejected by the judge due to a lack of any concrete details about when the abuse was supposed to have occurred.
A defamation case launched by the school before the Singapore High Court ordered a different mother, who had spearheaded the accusations and who the defence repeatedly accused of being motivated by her own financial gain, to pay hundreds of thousands in damages to Bantleman, Tjiong and the school.
Despite this, the two educators remain in a shared cell inside the maximum-security Cipinang Penitentiary Institution. Speaking to Indonesia Expat in 2016, Bantleman's wife, Tracy, said that prison was taking a toll on her husband. "Neil is demonstrating great patience and resilience, but being inside prison for a crime you did not commit and having to see your family, friends and the community suffer so greatly is a heavy burden," she said.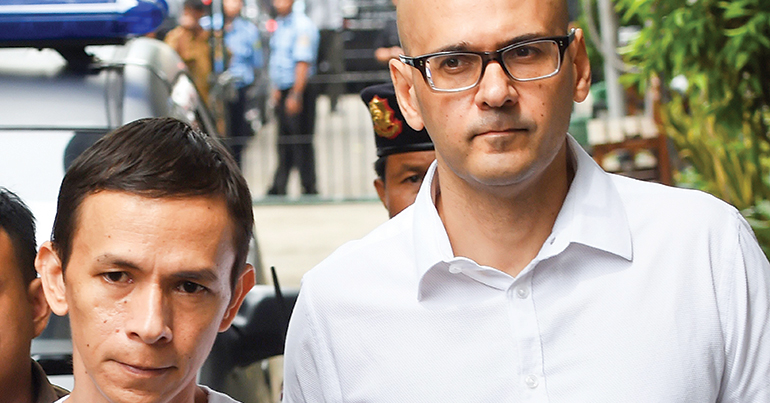 For Luthsa, visiting the convicted men was an essential part of Kawan8's support for their cause. "We don't come as lawyers, we say to them: 'We're just civilians, and we support you because we know you are innocent,'" he said. "It gives them courage, and they know they are not alone in this case." Bantleman's family declined to speak to Southeast Asia Globe pending an ongoing judicial review.
Luthsa said the widespread belief that staff at one of Jakarta's most prestigious international schools had been habitually preying on vulnerable children had trumped any amount of evidence to the contrary.
"Public opinion was so high, and it put a lot of pressure on the judges," Luthsa said. "And that's not fair – that's seven people in jail, not because of proof, but because of public opinion."
According to Bonar Tigor Naipospos, vice-chairman of the Setara Institute for Democracy and Peace, the JIS case reflected deep-seated shortcomings within the nation's judicial system.
"This is still one of our challenges in Indonesia – the independence of the judiciary," he said. "We've seen not only the case of what happened with Jakarta Intercultural School, but also other cases where we've doubted the credibility of the decisions. And there are a number of external factors that influence those decisions – political pressure, pressure from the crowds, bias, prejudice based on religion or race or foreign-phobia."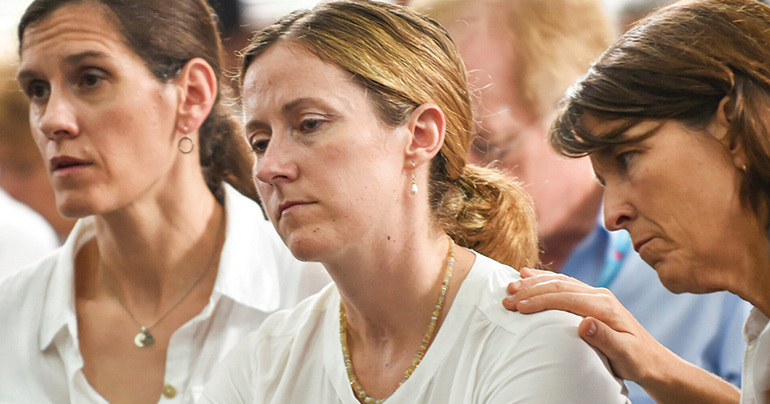 Forced to change its name and curriculum in 2014 following industry-wide pressure from the government, JIS is not the only international school in Indonesia to see declining rates of experienced teaching staff as new opportunities for educators open up in once-closed-off countries such as China and Vietnam. Despite this, North Jakarta Intercultural School administrator George Tzementsis told freelance journalist Angela Jelita that the JIS case had left the industry shaken.
"We saw Neil Bantleman being pulled into a courtroom without any probable cause," he said. "This could happen to anybody and you'd be done; nobody can help you."
Although a judicial review into the case is ongoing, the prospect of Indonesia's judicial system finally correcting a litany of failures throughout the trial seems a distant one. For Luthsa, what drives him and his fellow activists is the hope that when the accused are finally released, they will be received by a community that views them not as victimisers, but victims.
"We believe they will be released soon from jail," he said. "And we speak out in the hope that they will not get social punishment from society when they are released from prison. I think it's important for them and for their family – and we also show that we know they are innocent."