Internationally acclaimed DJ Nakadia hails from Thailand but now calls Berlin her home. As 'the queen of turntables' prepares to play with legendary DJ Sven Väth on Koh Samui, she speaks to Southeast Asia Globe about her unrelenting love for her art
Interview by Daniel Besant  
You're from northeast Thailand but spend a lot of time in Berlin and travel all over the world. Where do you call home?
Berlin is my home and I think I will stay there for a long time. It is the world capital of electronic music – the perfect place to build a career, with a lot of great people. It has a special atmosphere, which, besides my music, constantly moves me forward.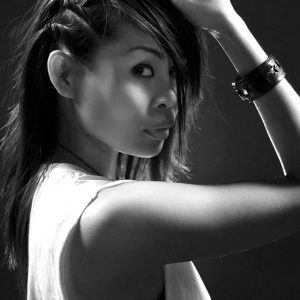 What advice would you give to young female DJs who want to break into the industry?
If you want to make it you have to be prepared for a lot of work. People only see the fun at the club, but to be successful in the business there is much more behind the scenes and it can be very hard sometimes. That includes hours and hours of listening and selecting music; always keeping an ear on the latest music streams; always bringing a fresh sound.
This job can be physically exhausting as well. It demands a lot of strength and ability to handle a crazy life rhythm, and I can only handle it because I'm in love with my music. The music keeps me going. When I start spinning for all the amazing people that are dancing, in that moment, I'm the happiest girl in the world.
How do you see the dance scene developing in Southeast Asia?
Southeast Asia is very much in the hands of EDM (electronic dance music). People here seem to follow trends from the US, and EDM took over the US first and now Asia. I cannot stand this music, so I'm very happy to see that a small underground scene is growing across Southeast Asia, especially in Thailand but now also in other capitals and on the holiday islands. Deep house, tech house and techno events are getting more popular. We have some talented artists for this kind of music in Asia, and the best artists from around the world are now performing in the region on a regular basis.
How often do you travel back to your home province?
I try to go see my parents at least twice a year. Last time I even had two camera teams from Thai TV with me and it made quite a scene in the village. People there know me from when I was a little girl and, for them, I'm still that little girl. But they are very happy and proud of me.
Given the hectic schedule you mentioned earlier, how do you stay relaxed and healthy?
When I perform I get so much energy in me that I don't feel tired, but as soon as I get to the hotel I feel it – but often I still cannot sleep. After a few hours I mostly have to get to the airport, and sometimes I sit in the plane and it feels like I'm going to die. Most weeks I have two or three days off, so I try to sleep as much as I can. But then also the studio is waiting with more work. Whenever I get a chance I try to keep my body in shape and I try to eat as healthily as possible.
You are playing with legendary DJ Sven Väth soon. How do you feel about that?
I've been friends with Sven for a few years now and we've tried to make this happen for a long time. Now finally it is happening and I will host Sven at my resident club Cha Cha Moon on the beach of Koh Samui on February 7.
Later, I will perform with him again at Kolour near Bangkok and one more festival is being planned for Cambodia, but that is not 100% confirmed yet. I'm very excited. Sven is a legend and he is my hero.
What's next for you?
Until the first week of March I will be touring around Asia and then I'm off to Europe again. In the summer I will spend a lot of time on Ibiza where I will play for ANTS again. ANTS was voted the best party of Ibiza in 2014, so I'm really happy to be part of this amazing event.