Who is he?
Born on the Irrawaddy Delta just three years after his nation declared its independence from the British in 1948, Win Myint's own foray into political life came in 1988 when the then-barrister was swept up in the nationwide prodemocracy protests against General Ne Win's one-party rule. Joining the National League for Democracy (NLD), the young lawyer's early electoral success was marred by a series of arrests by the military government – even forcing the budding politician to miss his critically ill son's death and funeral for refusing to sign a promissory note renouncing political life.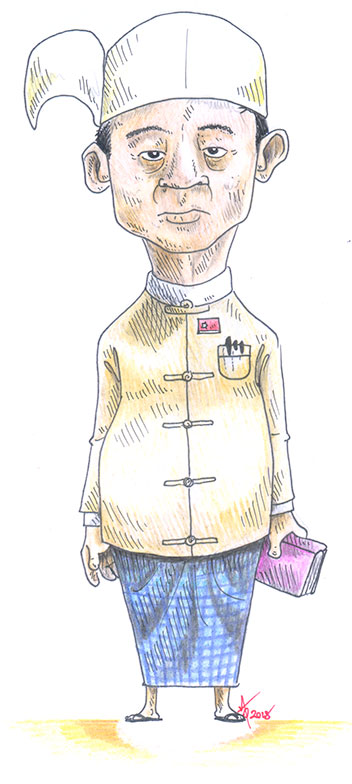 Why is he in the news?
Following President Htin Kyaw's retirement in March after long-running rumours of ill health, Win Myint – who had been serving as speaker of the house – was elected by the parliament as the nation's new president. A close ally of state counsellor and de facto leader Aung San Suu Kyi, who remains barred from the presidency by Myanmar's military-drafted constitution, Myint is the first president in decades not to have ties with the nation's mighty armed forces. Despite holding what is largely seen as a ceremonial role, Myint's pledge to amend the nation's constitution may be the mark of a man with grander designs than his ailing predecessor.
What does this mean for the NLD?
With the constitution still mandating military control of a quarter of parliamentary seats and absolute dominance over the nation's security forces – the prime drivers of the devastating Rohingya crisis for which Suu Kyi has borne so much international condemnation – the fact that Myint made a point of promising constitutional change is promising. According to Khin Zaw Win, director of policy advocacy group the Tampadipa Institute, though, Myanmar's new president may well lack the autonomy to pursue this promise to the fullest. "To those who are asking, he will be forever Aung San Suu Kyi's henchman," he told AP. "I don't expect much change in the presidency, unless Win Myint puts the country's interests before Aung San Suu Kyi's and that of the military."
Could he be Aung San Suu Kyi's successor?
With Suu Kyi dogged by suggestions of failing health – she had to cancel a much-anticipated appearance in Australia during the Asean summit earlier this year – Myint's close ties to the woman once heralded as Myanmar's great democratic hope may signal that the newly minted president is more than just a loyalist stooge. "[The military] must be prepared to deal with a more ambitious president," China-based Myanmar analyst Liu Yun told the South China Morning Post. "Win Myint will lead this country not only as a president empowered by the constitution, but also a successor to 'the Lady'."