Over the past ten days, Thai authorities have arrested and deported up to 10,000 migrant Myanmar workers, who are at risk of exploitation as they are repatriated to their home country.
The mass deportations follow a registration drive for undocumented Myanmar workers that saw about 800,000 migrant workers from Myanmar, Laos and Cambodia register before it ended on 29 July.
Andy Hall, a British lawyer and migrant workers' rights activist, said mass deportations of illegal immigrants were commonplace following long registration drives.
"It's a symbolic gesture to crack down on people who didn't register during the last registration period," he said.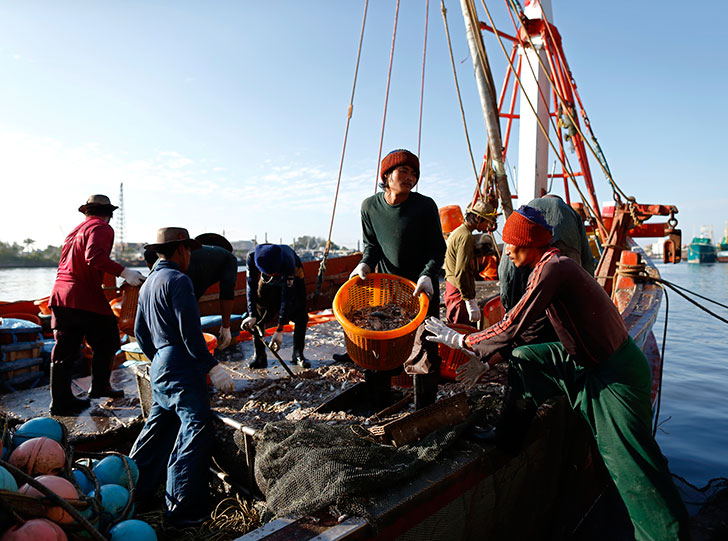 He added that, because of a "breakdown in the rule of law" in Thailand, deported workers were often at severe risk of exploitation.
"Very often, workers are not just deported," said Hall. "Very often workers are arrested, they're extorted, they're exploited and then they're let free."
Due to conflict within Myanmar, workers crossing the border often fall into the hands of ethnic groups, where they are then extorted and, in some cases, physically abused. "In other cases [they are] kept in underground cells or kept in enclosed areas," Hall said, "where they have to force to get their families or their friends to pay money to get them free."
According to Radio Free Asia, deported migrants must pay fines when leaving the country ranging from $29 to $49. If they cannot pay the fee, they must pay off the debt by working on farms owned by Thai border guards.
Arak Phrommanee, director-general of Thailand's employment department, said earlier this month that the Thai government would begin pursuing illegally employed workers as soon as the registration period ended.
"The registration drive is designed to ensure more efficient management of migrant workers. It will help employers too," he said. Arak warned that employers who take on undocumented migrant workers would be fined nearly $3,000 per illegal staff member.
During a trip to Thailand last month, Myanmar state counsellor Aung San Suu Kyi signed a memorandum of understanding reducing the 'work-break period' from three years to 30 days. Previously, registered Myanmar workers could stay in Thailand for a combined four years, but then had to return to home for a three-year break.
The Bangkok Post reported that the three-year period often discouraged workers from returning to Myanmar, instead opting to remain illegally in Thailand, where they can earn higher wages.
According to Myanmar's government, four million of its citizens living as migrant workers in Thailand, with only half of them legally registered. Thailand puts the figure much lower, at about 1.4 million.