Since flinging its doors open with a new FDI Law in 2012, Myanmar is experiencing a once-in-a-lifetime transformation
Southeast Asia's latest star, Myanmar, has been making headlines worldwide. The opening of the country – long stymied by a strict military regime – has paved the way for a massive economic transformation.
Foreign investment started flowing into the country in earnest two years ago, when the country's president, Thein Sein, signed the latest investment law, providing foreign investors a promising business environment.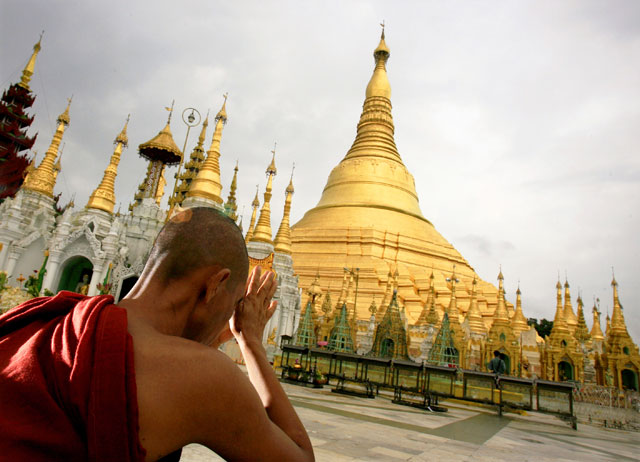 With other less-developed countries on the rise, such as Cambodia and Laos – with Laos the target of massive Chinese infrastructure investments  and Cambodia having already created a strong middle class – Myanmar appears to be the perfect place for businesses to satisfy the changing demands of the local population. The garment industry, in particular, has started to flourish.
As GTAI (Germany Trade and Invest), a German economic development agency specialising in the promotion of Germany as a business and technology location and providing global market information said in a recent report, foreign investment in the country's garment industry tripled in 2013/2014. Due to Myanmar's preferential status as an EU-trade partner, exports amounted to more than $1 billion.
However, Myanmar's most important buyers of textiles are Japan, South Korea and China. In the near future, countries such as Brazil, Argentina, South Africa and Turkey might become even bigger importers of Myanmar textiles.
Meanwhile, research by Thai market research institute Kasikorn was unimpressed by Myanmar's international human rights laws and safety standards, but saw a competitive market and strong opportunities with low wages. However, Myanmar also has to deal with significant insufficiencies in terms of infrastructure and skills, the report said.
A low-skilled workforce, a weak infrastructure, high energy costs, as well as inefficient logistics are only some of many problems that the government needs to tackle in forthcoming years to further attract, but also to maintain, international investment interests.