Special rapporteur Yanghee Lee was set to visit the country and report back to the Human Rights Council and UN General Assembly on the rights situation in the country's Rakhine state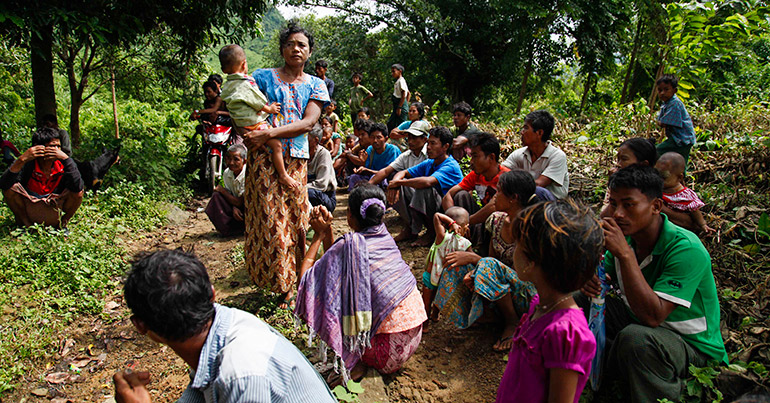 Myanmar has barred the United Nations (UN) special rapporteur investigating the ongoing conflict in Rakhine state from visiting the country and entirely suspended joint collaboration for the duration of her tenure, the UN revealed Wednesday.
Yanghee Lee, the UN rights envoy for Myanmar, was due to commence a nationwide investigation into human rights abuses in January, according to the UN. She was planning to focus on widespread rape and torture by military officials against the persecuted Rohingya Muslim minority in the nation's northern Rakhine State – actions the UN and US have labelled as "textbook ethnic cleansing".
However, Lee – who has visited Myanmar twice a year since 2014 as part of her Special Rapporteur mandate – revealed in a statement she was informed all access had been permanently denied.
"I am puzzled and disappointed by this decision by the Myanmar Government," Lee stated. "This declaration of non-cooperation with my mandate can only be viewed as a strong indication that there must be something terribly awful happening in Rakhine, as well as in the rest of the country."
Myanmar's decision to deny Lee entry is thought to have been in direct response to a statement she made after her last visit to Myanmar in July, just weeks before the height of the conflict erupted in late August, according to Al Jazeera. At the time, Lee sharply criticised the military's overall treatment of the Rohingya and revealed the government was increasingly limiting her access to regions in the nation.
In the aftermath of her July statement, the Myanmar government said Lee was "biased and unfair".
More recently, Myanmar government spokesman Zaw Htay told CNN Lee "is not impartial and objective when conducting her work".
"There is no trust in her," Htay said.
The move is part of a government clampdown that has targeted independent media and investigators – including a Human Rights Council fact-finding team, which has been barred from accessing the burnt Rohingya villages and areas of ongoing conflict in Rakhine.
Lee's ban comes just one day after Myanmar state media reported that a mass grave had been discovered and barely a week after two Reuters journalists were arrested for attempting to report on the crackdown.
In the midst of ongoing suppression, James Gomez, Amnesty International's director for Southeast Asia and the Pacific, labelled the government's decision to ban Lee as "outrageous" in a statement.
"It is a further indication that authorities will do anything they can to avoid international scrutiny of their human rights record," he stated.