Indonesia has designs on becoming the world's Islamic fashion capital by 2020
Governed by rules of modesty and propriety, Muslim fashion has largely been ignored by mainstream brands. Yet a generation of Muslim fashion designers in Indonesia is showing that high fashion and Islamic values are not mutually exclusive.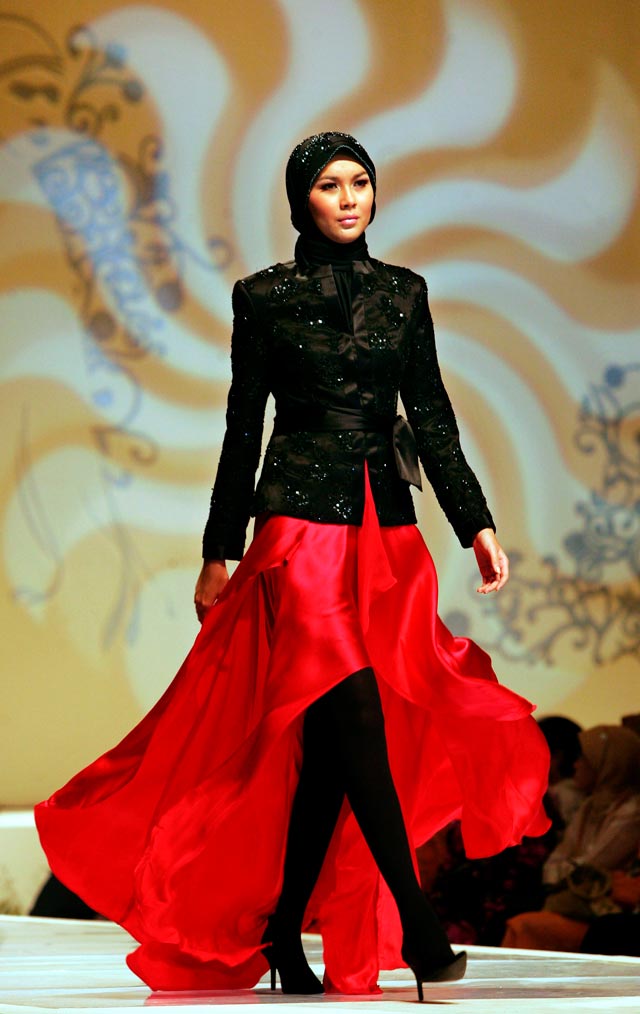 Shedding its dark and dour image, Muslim fashion is going street. With bold lines set to redefine Muslimwear at this year's Jakarta Fashion Week in November, Indonesia could well achieve its goal of becoming the world's Islamic fashion capital by 2020.
The world's most populous Muslim country, the archipelago is setting up runways to target a global, affluent and fashion forward demographic itching to break free from a style more commonly considered drab than chic. Young designers are busying themselves, desperate to prove that Europe and North America haven't got the global fashion business sewn up.
This design on fashion is also spurring innovation, with young entrepreneur Diajeng Lestari launching hijup.com late last year to tap into the billion-dollar industry. An online store for Muslim women that sells exclusively Indonesian fashion products, it is the first Muslim fashion e-commerce site in the world and is proving popular in the United States and the United Kingdom, which are both home to large Muslim communities.
With designers such as John Galliano and Barjis Chohan – a London-based protégé of Vivienne Westwood who tailors to the urban – modern Muslim woman, getting in on the act, designers across the world are showing that while there are fixed rules for wearing the hijab, fashion can easily flourish within boundaries.


Also view
"Sumatra coffee hustle" – Poor coffee farmers are churning out a product consumers love in Indonesia – is there a payoff?