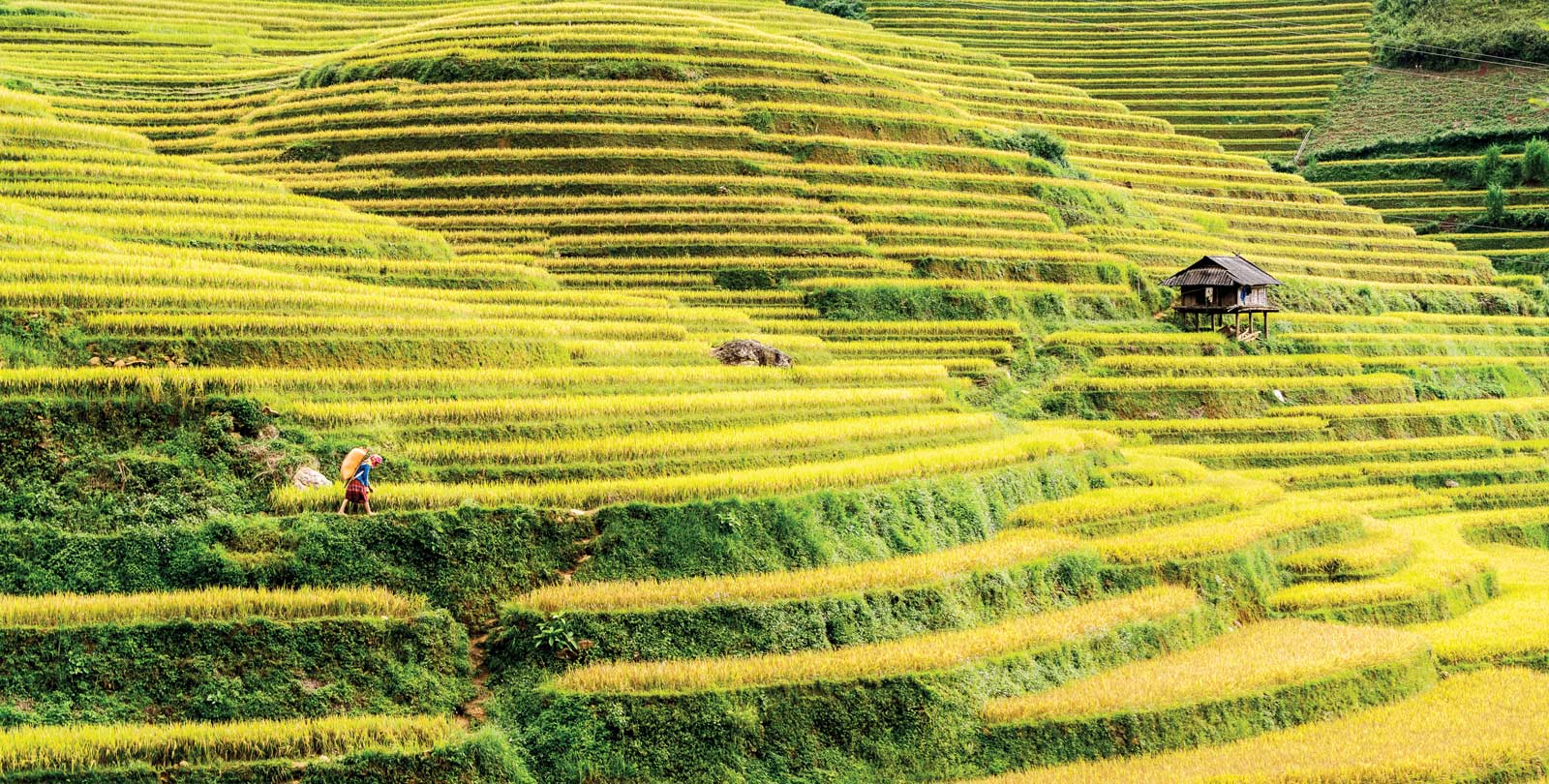 In the mountainous northern reaches of Vietnam lies a picturesque town inhabited by minority hill tribes and surrounded by soaring terraced rice fields. That description could easily be introducing Sapa, a well-known destination that has become a fixture on the Southeast Asia tourist trail. But this is Mu Cang Chai – largely undiscovered by guidebook-toting foreigners, the town offers the splendour of Vietnam's famous rice terraces without the overbearing crowds.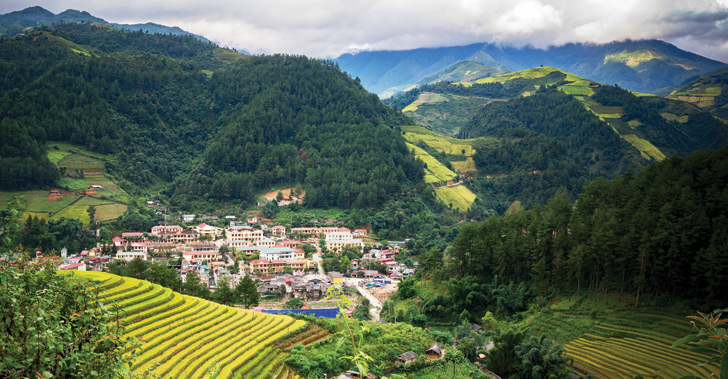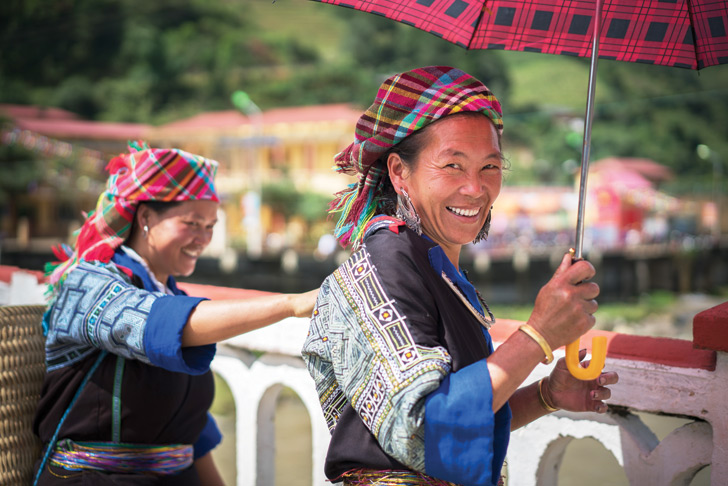 The majestic man-made terraces are carved into the mountains, with rice fields stacked in increasing gradients to create fluid lines. Located just 100km south of the Chinese border, Mu Cang Chai can be reached via a winding road northwest from the capital, Hanoi, and is situated 1,000m above sea level.
From February to April, the hills shimmer with dramatic beauty as the rice paddies, filled with water, create a mirror-like effect before turning a dazzling emerald green in May. Once the harvest begins in late September or early October and the ethnic Hmong gather their crops, the terraced rice fields range in colour from golden to toast-brown. The Hmong's ancestors built the terraces way back in the 15th Century, according to experts, meaning that this ethnic group has been cultivating the rice paddies for more than 20 generations.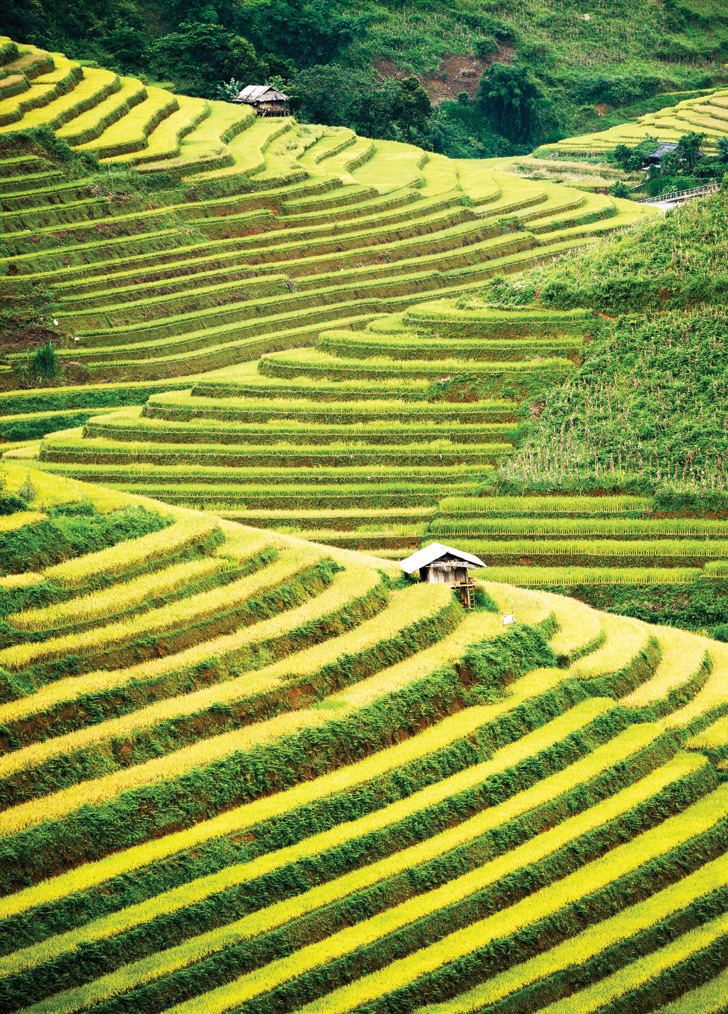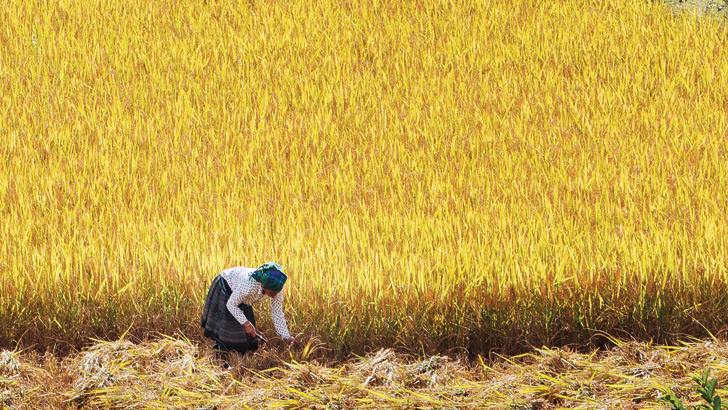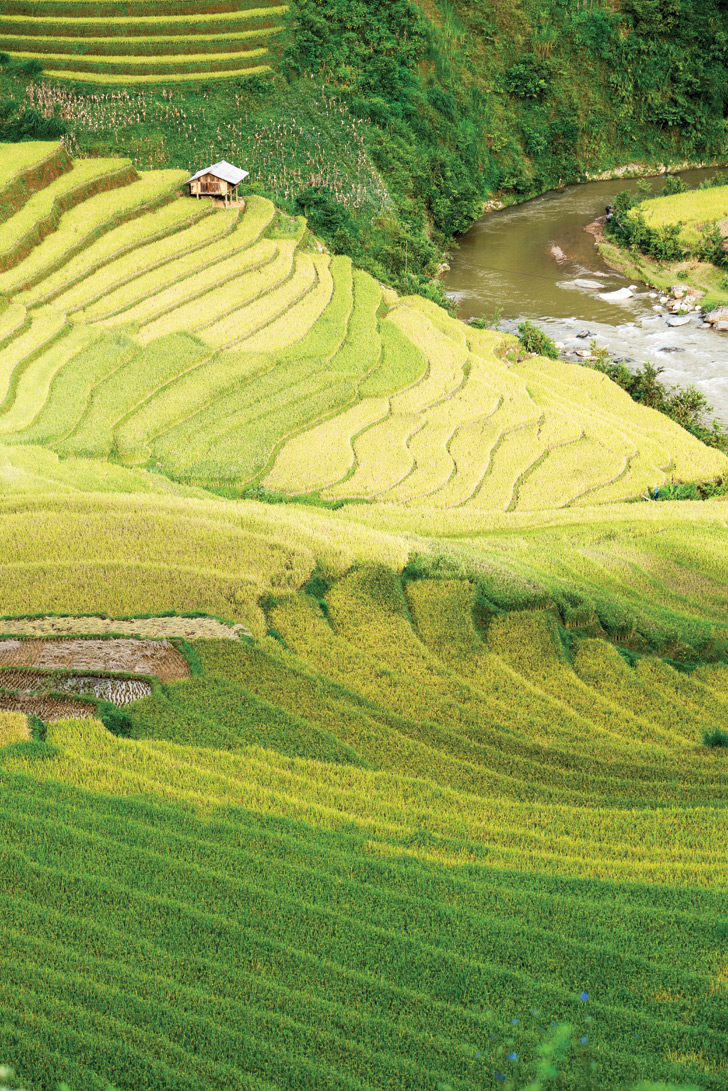 Ethnic hill tribes make up the overwhelming majority of the population in Vietnam's rugged northwest. Across Yen Bai province, including Mu Cang Chai, the women dress in the same traditional attire they've been wearing for centuries. Each handmade piece is distinct to their ethnic group, and every pattern has tribal significance.
One of the best ways to enjoy the rice terraces is to rent a motorbike and take to the open road. Each turn of a corner offers a fresh outlook, and climbing higher provides sweeping panoramic views of the terraces.
Although the area is largely anonymous outside the country, it is well known among the Vietnamese and is especially popular with groups from Hanoi. Nevertheless, accommodation options are rustic, visitors will likely find themselves experimenting with local cuisine and some knowledge of Vietnamese will prove helpful – all of which simply adds to the authenticity of a visit.