Miguel del Rosario built a career in marketing management for 'brick and mortar' businesses before becoming CEO of Toon City, one of the Philippines' most successful animation studios, whose clients include Disney, Universal and Warner Bros. He talked to Southeast Asia Globe about managing a team of 250 artists and what it takes to succeed in the industry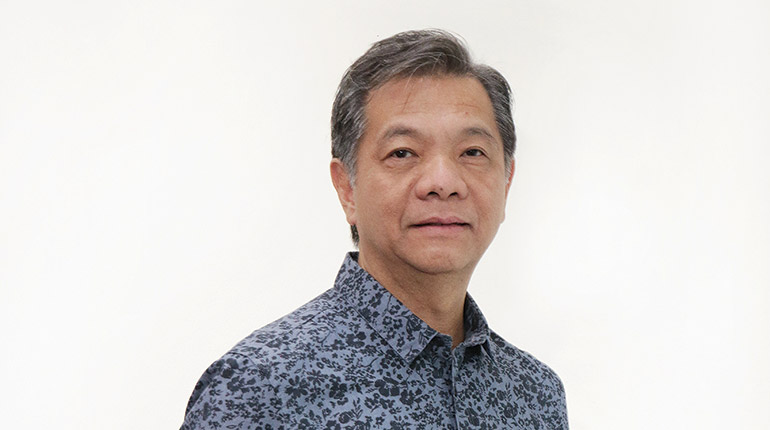 This interview was published in the May edition of Southeast Asia Globe magazine. For full access, subscribe here. 
Why is the Philippines one of the world's go-to destinations for animation?
As you know, the Philippines is fortunate in this sense to be quite close to Western culture, so we have capitalised on this. For the studios here, which are mostly service studios, Western clients don't spend much time in relaying their instructions to us, compared to other Asian or Asean countries. So that has worked well for us. One thing's sure: many of our Western clients are surprised at how participative our artists are – something not typical to Western artists.
What are you looking for when you're hiring an animator?
First of all, they all go through tests – simple tests; drawing tests. But also how they make the characters move. It has to do with physics also. If you can imagine, if someone jumps, if you take that film on a frame-by-frame basis you can see that the muscles are moving in a certain way. So it's that type of thing we're looking for. Number two, obviously, is attitude. We want to make sure they are always passionate with what they do. And the creative world, unfortunately, is not a nine-to-five type of job. You need to work long hours, and that's something you need to be ready to deal with.
What sets apart good artists from those who, say, go on to careers in Hollywood as a number of Filipinos have?
I've spoken to a few of them. One is Josie Trinidad, who is the head story writer for Zootopia, and the other is Ronnie del Carmen, who is co-director of Inside Out. Both said they were very fortunate to work with good mentors. But what separates them from the rest is, I guess, just perseverance. I talked to Josie about Zootopia. They had a year or more perfecting the script, the visuals of Zootopia and everything. And then when it was time to show it to John Lasseter [Walt Disney Animation Studio's creative director] it didn't take him three minutes to say: "What kind of crap is this?" So it was like the end of the world for them. But they just had to pick themselves up and redo the whole thing until they were able to get it.
What if you're an aspiring animator who's not from a place like the Philippines that has many animation studios and schools?
Believe it or not you can get some good ones [mentors] online, those who are offering some animation classes online – many of them from the US.
It's a question of visuals. If [animators] are able to make characters that are visually appealing, I think that is pretty much universal, and it shows they have a lot of potential.
How has the domination of digital animation changed the industry?
If you will notice the likes of Pixar and Dreamworks, the reason why they excel is because all of the directors there, the key people, the animation supervisors, all come from hand drawn. They just tell the artists: 'This is the movement I want to copy.' If the 3D artists are well-trained in 2D basics, they will do well.