With a total of 14 years in Asia, punctuated by stints at world-class restaurants including Noma, chef Fatih Tutak got the opportunity to put his stamp on the Dining Room at The House on Sathorn restaurant a little over three years ago.  Here, he discusses the challenges of opening Southeast Asia's first fine-dining Turkish restaurant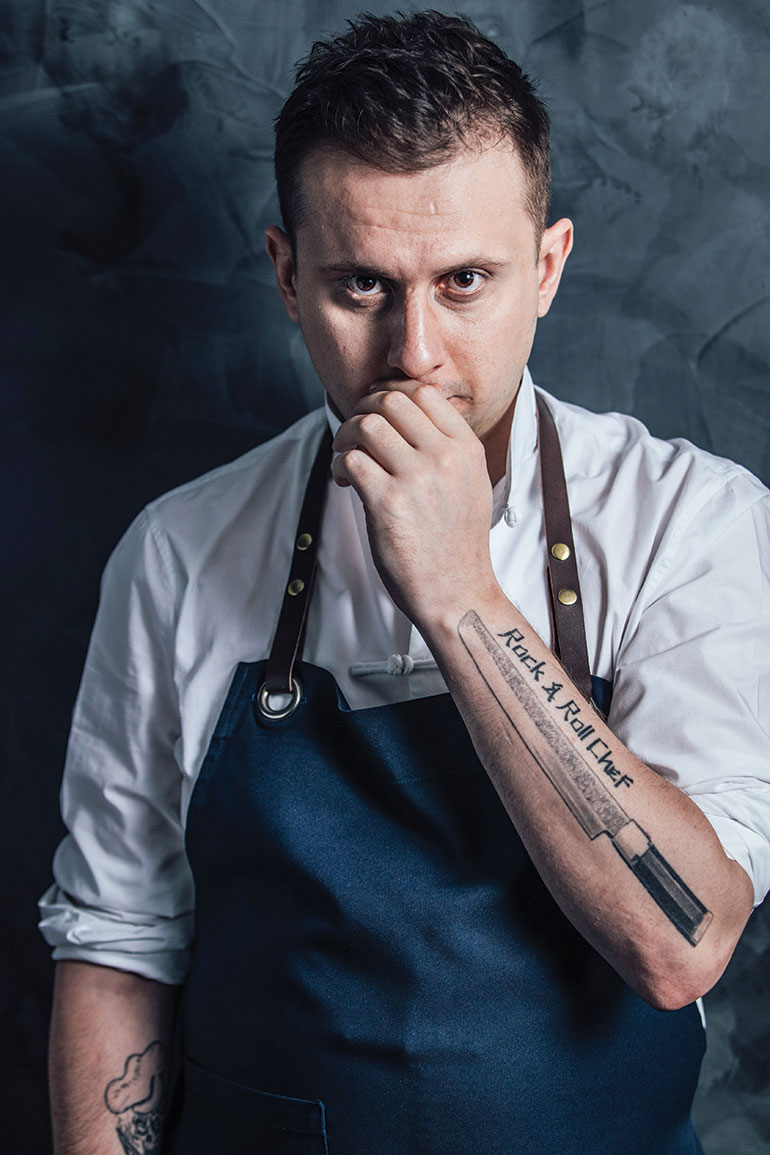 "We opened here three-and-a half-years ago and started out doing modern Asian cuisine based on my travels in Asia. I never even imagined at that point that I was going to cook Turkish food. Everything was beautiful, I used a lot of ingredients from around Asia, but a lot of people started commenting: 'You're from Istanbul, why don't you start adding a small touch of your heritage?' I thought, well, that makes sense. A French guy cooks French cuisine, a Chinese guy cooks Chinese cuisine – I'm Turkish. However, Turkish cuisine isn't seen as suitable for a gastronomic restaurant. It's very comforting, big portions, made for sharing.
"But I thought that, as a Turkish chef, if I don't try to bring Turkish cuisine to the higher levels of gastronomy, then who is? Of course, then the problems started. Geographically we are very far from Turkey. And people were judging: 'Why eat Turkish food in Bangkok?'
A French guy cooks French cuisine, a Chinese guy cooks Chinese cuisine – I'm Turkish
"Of course, I won't say that I'm cooking traditional, pure Turkish cuisine, but this is my own vision. I try my best. There are all the spices, some of which people hand carry for me. It's a big challenge, but it's one I wanted because I cannot do this in Istanbul. I'd estimate we are five to ten years more advanced than Istanbul here cuisine-wise. Maybe we're a little too avant garde, a little too extreme, but I don't want to do something too simple. I want people to discover the history, the culture, the heritage and the life of the chef, coming from Istanbul to Asia and doing this crazy stuff here.
[manual_related_posts]
"I set myself a rule, though, when I started doing this, that I would never play with the traditional Turkish dishes. If that dish is already tradition and it's already fucking good, don't touch this. If women have been making this for 100 years, don't touch it. I think the original one is already perfect.
"Now we have Turkish people coming from Turkey to eat Turkish cuisine here. I'm not joking, people come here on holiday from Turkey to eat here. Isn't that crazy? I feel very proud that Turkish people approve."