The fast-food chain sets sights on aggressive expansion as it attempts to catch up on rivals KFC and Burger King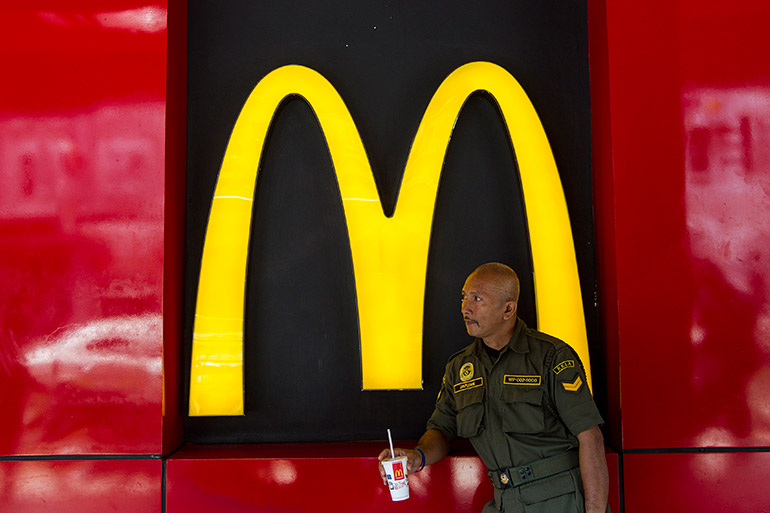 McDonald's Malaysia will invest more than $325 million as part of an 'aggressive' expansion that will see the size of its presence in the country almost double by 2025, the company's managing director, Azmir Jaafar, announced on Tuesday.
"Our committed investment of RM1.4 billion [$326 million] over 10 years is a testament to our confidence in the future of the country," Jaafar told reporters after the launch of Fraser and Neave Beverages Marketing and McDonald's Malaysia's marketing partnership in Petaling Jaya on Tuesday, according to the Star Online.
The proposed investment "will come from the business operation and the shareholder" and predominantly be used to open 188 more outlets by 2025, which would bring the total number of McDonald's restaurants in the country to 450.
According to Jafaar, McDonald's Malaysia registered year-on-year growth of 16% last year and was confident it would enjoy increased demand in the future. The expansion could create up to 6,000 jobs, in addition to the 12,000 currently provided by the fast-food chain.
Despite its global success, McDonald's past performance in Asian markets has been somewhat underwhelming.
In 2015, rival fast food-chain KFC boasted over 600 restaurants in Malaysia to McDonald's 259. And while both KFC and Burger King have opened outlets in both Myanmar and in Cambodia in recent years, McDonald's has yet to set up shop in either emerging market.
In an attempt to try to close the gap on its rivals, McDonald's Corporation announced in a statement last July that it had "taken the decision to adopt a development licensee model for the Malaysia and Singapore markets in order to enable focused investment in the brand and speed up growth in these key Asian markets".
Months later, it found a partner in Saudi Arabia's Lionhorn Group, selling the franchise rights to its restaurants in Malaysia and Singapore to the conglomerate in December 2016 in a deal thought to be worth $400 million. McDonald's Corporation hopes to become a 95% franchised entity worldwide by 2018.