It was a hot morning in Ho Chi Minh City two days before the Lunar New Year. Hong drove her motorbike to the Ty Hung factory, a Taiwanese footwear maker, pulling a cart laden with fragrant sticky rice behind her.
But selling her goods to factory workers has become more challenging.
"Many workers lost their jobs, around a thousand," Hong told the Globe. "It takes me extra time to sell all the food since then."
After selling only a few portions of rice, Hong was on her way, looking for more customers.
Despite Vietnam's rising status as a manufacturing powerhouse and a mammoth 8.02% GDP growth in 2022, layoffs among garment, footwear and wood workers have been all too common in recent months. Even as the country enjoys a wave of foreign direct investment (FDI) from major tech firms that had fled China's severe Covid-19 protocols – which routinely brought production to a standstill – a sluggish global economy has slashed demand for garments and similar products, leaving factories and workers struggling to make ends meet.
Many workers have resorted to prematurely emptying their pension funds, effectively clearing their retirement savings.
In November, Ty Hung terminated almost 1,200 workers' contracts due to low orders from overseas. That places it among almost 530 enterprises, mostly in and around Ho Chi Minh City, that had orders reduced by the end of December 2022.
With that, factories laid off or reduced hours for more than 637,000 workers. Because of their reliance on the export market, the textile, garment, leather, footwear, wood processing and mechanical sectors are expected to encounter further challenges and job shortages.
It's unclear how many laid-off workers could be absorbed by the rising tech manufacturing sector, which is mainly clustered in the North.
The job losses expose a deeper issue and pose long-term threats to the country's economy. Low-cost labour is a key driver attracting multinational companies to manufacture in Vietnam but leaves most factory workers with little left to fall back on, said Tu Phuong Nguyen, adjunct fellow at the University of Adelaide, whose focuses include political economy and labour in Vietnam.
"Many workers have no or limited savings, even after they spent 10 to 15 years at work," she told the Globe. "When they lose their income, when they have their hours at work reduced. … They are faced with very difficult choices."
Vietnamese workers contribute monthly to a social insurance fund. The state-run fund was designed to be used as savings for retirement. But in times of crisis, Nguyen explained, "more and more people" withdraw the funds early.
From 2016 till now, the number of people withdrawing the lump sum of their social insurance has increased by about 11%, Nguyen said.
"People who withdraw their social insurance money now would not have their pension and free public health insurance that goes with their pension in their old age. That puts a lot of pressure on the government to support and provide care for those people when they have no income."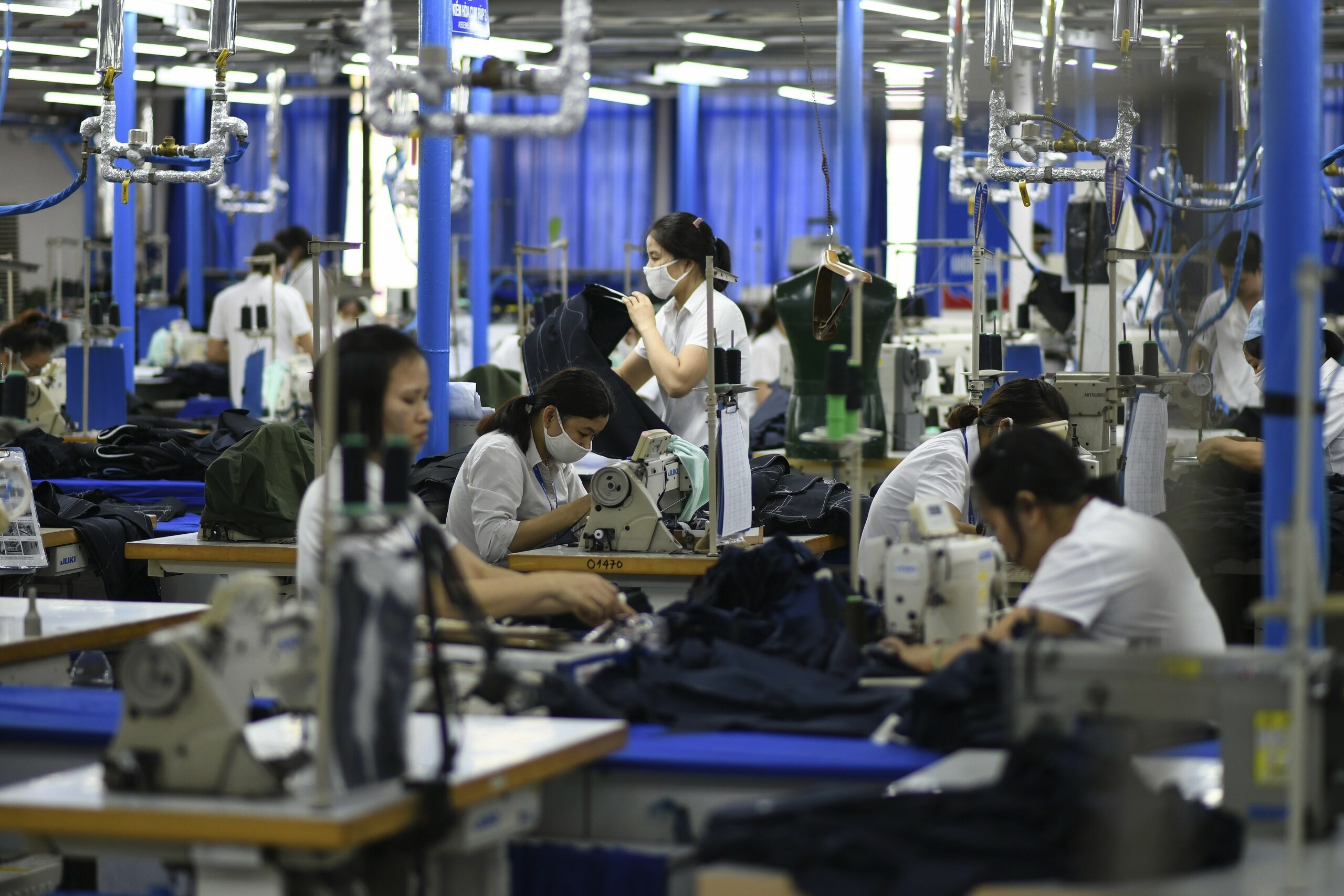 Winners and losers
In 1975, Vietnam was one of the poorest countries in the world after suffering decades of conflict. After the state's tight control of the financial system failed to bring the country out of poverty, the government liberalised the economy in a series of reforms known as Đổi Mới beginning in the mid-1980s.
By 2009, Vietnam reached lower middle-income status. Exports were pivotal to the upward trajectory. From rice, sugar, and cashews, to textiles, and electronics – the country has climbed up the value-added chain of exports.
Foreign investment hit $22.4 billion last year – the highest influx of FDI in five years. The country's export revenue reached $371 billion, a 10.5% increase from the Covid slump the year prior.
In 2022, the country's 8.02% GDP growth was the sharpest increase since 1997, making Vietnam Asia's fastest-growing economy. Experts are attributing the record growth to FDI, which came with the shift in manufacturing away from China. As major producers sought greener pastures amidst the pandemic and geopolitical tensions, Vietnam proved enticing due to geographic proximity, low-cost labour and ease of doing business.
Tech giants including Google, Samsung, Microsoft and Apple are now expanding or starting operations in Vietnam. They're joined by LG, Nintendo, Sharp and Komatsu, as well as Apple suppliers Foxconn and Luxshare Precision Industry.
Major consumer products such as Macbooks and Apple watches are planned to be made in Vietnam for the first time this year.
"[This] means greater investment figures for Vietnam beyond the already more than $1 billion that Foxconn has poured into the country since it started operations there," said Elina Noor, deputy director of the Asia Society Policy Institute in Washington D.C.
Along with job creation, Noor said, the increase in Apple products made in Vietnam pushes the country up the ranks of value-added exports.
"The manufacture and assembly of component parts for smaller devices like the Apple Watch requires significant precision," she told the Globe.
"This development highlights Vietnam as an increasingly major and therefore strategic player in the global tech supply chain. … [And] this is just one company expanding its business in Vietnam."
While the economic statistics showcase Vietnam's macroeconomic successes, these gains are paired with struggles at the bottom tier of the global supply chain.
Factory work has enabled many to leave their rural hometowns, help bring their families out of poverty, and put their children in school, Nguyen explained, but provides little opportunity for upward mobility.
"[Vietnam] has benefits to attract foreign investment therefore there is a lot of potential for growth but there's always winners and losers in the process," she said. "The workers, in particular, are the losers. … [They] are trapped in a precarious situation."
Hoang Phuong Do, who got his doctorate in economics in the U.S. and is now a lecturer at RMIT University in Ho Chi Minh City, agreed.
"Vietnam is very dependent on FDI and just moves more and more people into factories," he told the Globe. "People don't have many choices in this kind of society when they are working in the factory."
The recent plummet in orders from overseas, driven in part by rising inflation and other downstream effects of the Russian war in Ukraine, is also impacting the logistics industry. An employee at a freight forwarding company told the Globe that air freight services have declined since the beginning of 2022 particularly in garments and footwear products.
"Our company stopped a lot of freighters in 2022. Air rates from Vietnam to the U.S. have declined five times from 2021," they said, asking to withhold personal details and the name of their company as their information was confidential.
Along with loosening the late payment policy for their customers and diversifying business into neighbouring Thailand and Cambodia, the air freighter has shifted to transporting electronics.
"We changed the major customer from garment and footwear to electronics," they said. "Due to the high value of the product, they are willing to pay a higher cost for a VIP service. … We can survive in this terrifying market."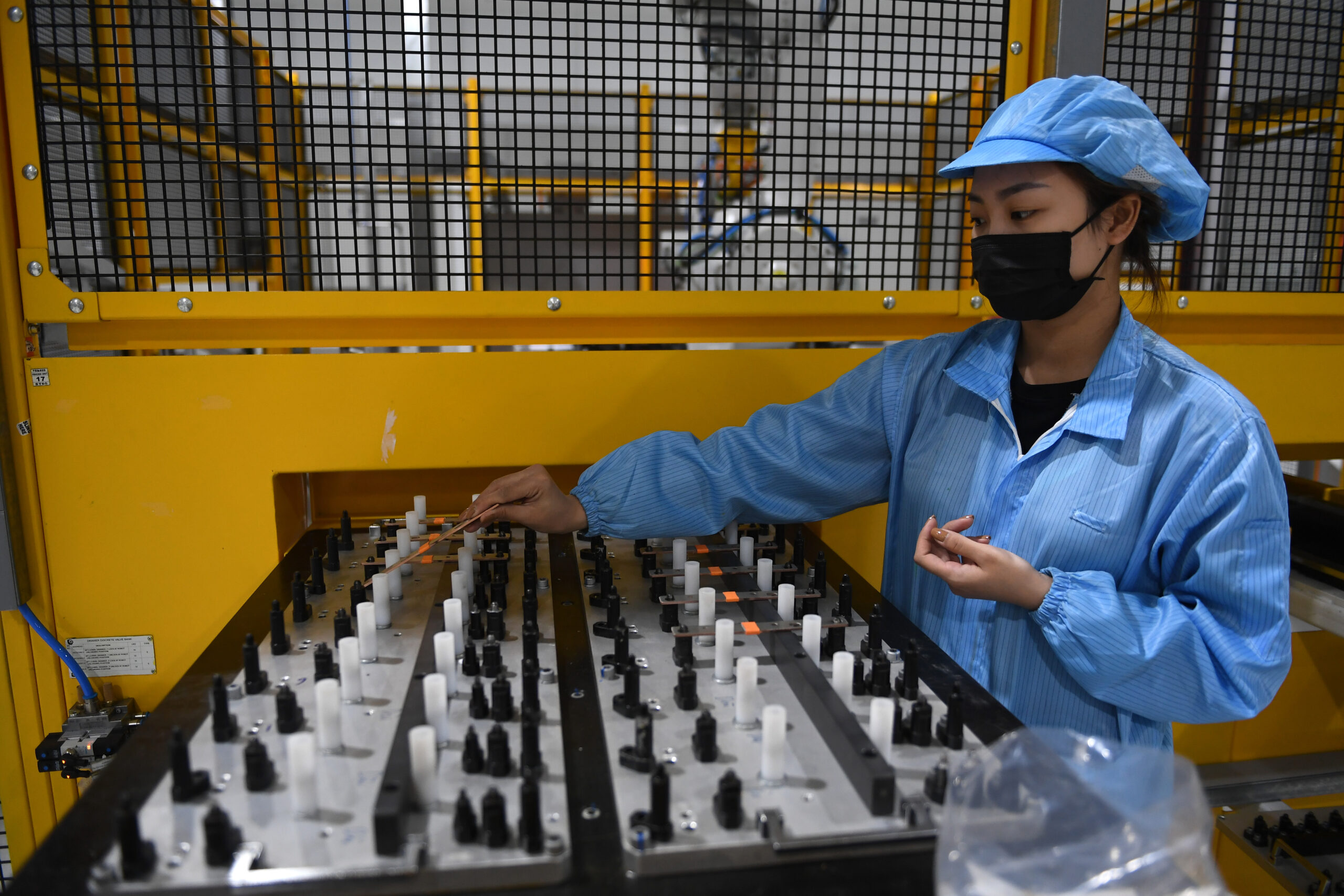 Social Insurance
Workers may now be facing even more uncertainty than during the country's worst wave of the pandemic, when a Delta-variant-fueled spike of infections put much of the South into near-total lockdown during the summer of 2021.
"During Covid, there was some hope that the government would be able to control the virus and things would go back to normal. But now it's so uncertain," Nguyen said.
After an aggressive vaccination effort, most businesses were able to return to normal working conditions in late 2021. But jobs remained dependent on consumer demand from overseas.
Across from the Ty Hung factory, a small alleyway leads to a crowded dorm where many workers live. As most of the employees departed Ho Chi Minh City for Tết, the dorm was mostly deserted and silent.
Sitting outside a rented room smoking, an electrician in his 40s told the Globe his wife was fired after working for eight years at Ty Hung. Although she was able to get another job, her salary was reduced.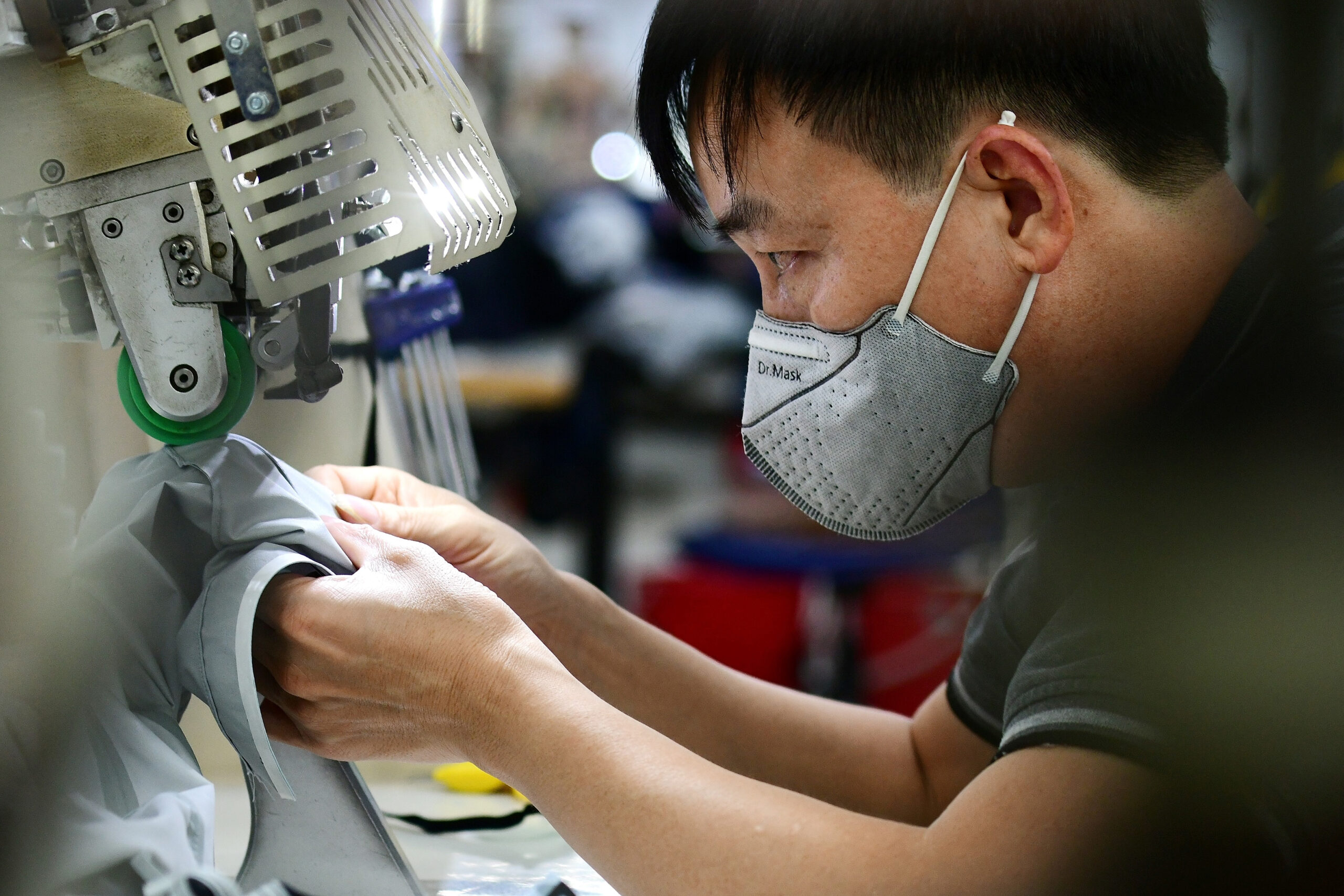 "My wife is working close by at the moment," he said, requesting anonymity due to the sensitivity of the subject. "She took back her previous job, at a clothing manufacturer. They don't pay much, just 4 million VND per month (approximately $170) while the Ty Hung factory paid her 6 million VND (approximately $256)."
With lost jobs and an unstable future in factory work, many are looking to their social insurance fund to get through this critical period.
According to the social insurance scheme, workers are able to claim their funds one year after being terminated. Local media often depicts scenes of people queuing up overnight to get their social insurance premiums.
"They are desperate to find a way out of their relative poverty," Hoang at RMIT said. "People working in the factory don't see their future."
But withdrawing the money early leads to a "precarious cycle", Nguyen said, leaving many without resources to pull from in old age and in case of emergency.
For some, waiting one year after termination is too long of a stretch without monthly earnings. They look to a semi-legal system in which they sell their social insurance books to a broker for a fee.
"It is a black market and there's no way to crack down on them," Nguyen noted of brokers who charge high fees. "I'm sure that it's going to continue with people now losing their jobs and needing urgent money to support themselves."
The government has announced intentions to help workers with $42-127, or about 1-3 million VND, to those struggling, but recent pledges to disburse funds have not always gone as planned.
Many still are yet to receive any Covid-relief money after last summer's Delta wave. Just $2.33 billion (55 trillion VND) of the $14.83 billion (350 trillion VND) planned for the relief package has been disbursed.
"Of the workers I've spoken to, the support is only in the news," Nguyen noted. "They never actually know what it is or get access to it."
For Hoang, it's still unclear how the layoffs will impact the economy. The exact number of people in need is unknown, he stated, and it will take months to see how job losses will impact the country as a whole.
Though some of these laid-off workers may be taken up by tech manufacturers, Vietnam's export reliance in a shaky global environment and labourers' withdrawal of social security funds pose threats down the road.
"We have too many people working in the factories. Because they have just withdrawn their contribution to the social security fund as they get older and older we will see masses of people on the street," he said.
"Unemployment will be a huge problem in the future. I don't know how the government will solve it."