The new year is in full swing and that means it's once again time for Phnom Penh to host a cinematic and cultural celebration that will delight film lovers of all ages. Hosted by the European Union Delegation to Cambodia, this year's festival will take place at four locations across the city – Bophana Center, French Institute, Meta House and Aeon 1 Mall's Major Cineplex theatre – and feature an eclectic collection of films from more than 20 countries.
With 26 feature films, two short film events and other unique activities, this year's European Film Festival Cambodia (EUFF23) brings European cinema and insights from industry insiders to the public.
"I've always found the craft of filmmaking to be mesmerising," said Cambodian actress, Kosamak San. "I want to see the gathering of filmmakers from this particular region share and showcase their works and the beauty of filmmaking."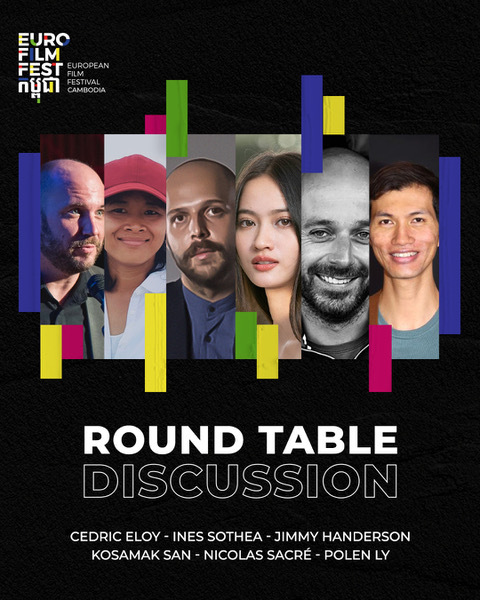 Setting the stage for ten days of screenings will be a pre-event panel discussion on Tuesday, February 14th at Phnom Penh's French Institute, where Kosamak will be joined by other film industry professionals; Ines Sothea, Cedric Eloy, Jimmy Henderson and Nicolas Sacré.
The panel will examine cross-cultural collaboration and what this means for Cambodia's next generation of movie makers. The event will also provide context and insights on the impacts of foreign film festivals and examine what makes cinema such a transcendent medium for profound cultural exchange and conclude with a Q&A session.
"Cinema has an amazing power because it can showcase things very precisely, with image and sound," said Nicolas Sacré, dean of Phnom Penh's PSE film school. "It opens our eyes and our minds to global situations and helps us understand the world better."
With the tone set for the week, Ukrainian film, Mother of Apostles, will kick off screenings on February 17th at the French Institute's garden and feature drinks and canapé for guests. An award-winning feature film based on a true story, director Zaza Buadze chronicles one woman's quest to find her son in the middle of war-torn Ukraine through the lens of love's transformative power in the face of brutality.
So, mark your calendars and prepare for a cinematic experience you won't want to miss!
---
Sign up for the European Film Festival's exciting high-level round table discussion on Tuesday, February 14th here.