The journalists and their interpreter and driver could face up to three years in prison if they are found guilty at their next hearing, scheduled for November 16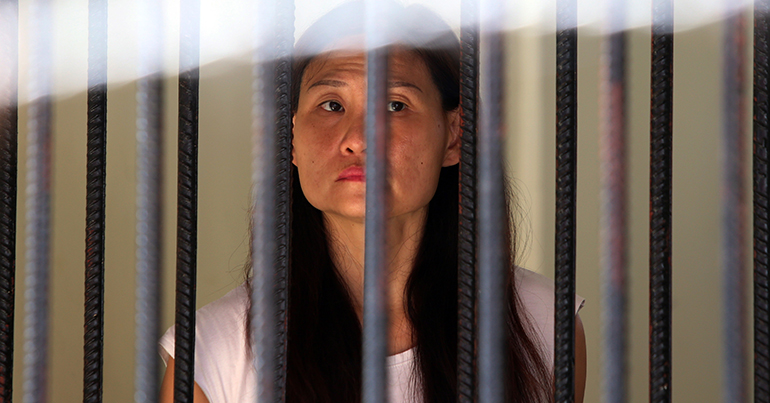 Two foreign journalists working for Turkey's state broadcaster in Myanmar last month have been sentenced to two months in jail after pleading guilty to the charge brought against them of illegally operating a drone near the country's parliament buildings.
Singaporean journalist, Lau Hon Meng, 43, and his Malaysian counterpart, Mok Choy Lin, 47, were detained with their interpreter and driver on October 27 by security guards who claimed they were attempting to fly a drone over the House of Representatives, also known as the Hluttaw, in the country's capital city of Naypyitaw.
The local interpreter, Aung Naing Soe, and driver, Hla Tin, working with the pair of journalists were also sentenced to serve two months in jail. Their lawyers are trying to have the case dismissed, arguing that neither party was actually involved with the alleged operating of the drones.
All four will also face separate charges of breaking the Export and Import Law for the alleged importing of a drone, which could see each of them serving a maximum sentence of up to three years.
Another hearing is set for November 16.
A local state-run newspaper had made initial reports that the four intended to take pictures of the parliament as material for an English-language documentary they were working on for Turkish Radio and Television Corporation.
Channel Asia News spoke with one of the defense lawyers for the case, Khin Maung Zaw, who said the defendants had plead guilty to the crime in the hopes of having their punishments reduced to just a fine.
"It shocked us when the judge sentenced them to two months," Zaw told Channel Asia News.
Mok, the Malaysian journalist, was able to brief reporters before the hearing began on Friday.
"We have no idea what is going on and we are not allowed to speak to our family," Reuters reported her as saying.
The sentencing of the journalists comes at a time when diplomatic relations between Myanmar and Turkey have become increasingly strained, a situation that was only made worse after Turkish President Tayyip Erdogan accused the Buddhist-majority country of "genocide" against the Rohingya Muslim minority.