Indira Gandhi's marriage started falling apart around the time she gave birth to her third child, Prasana, in 2008. Based in Ipoh, Malaysia, Indira and her husband both identified as Hindu, but he began trying to convince her to convert to Islam, threatening a divorce if she refused.
"He said we will have more advantages if we convert, like money and properties," she explains.
Although Indira, who works as a kindergarten teacher, isn't sure of the timeline, what she does know is that her husband converted to Islam, changing his name from Patmanathan Krishnan to Muhammad Riduan. He also converted their three children without her consent and even without their presence, using their birth certificates.
After a heated argument between the couple on 31 March 2009, he abducted Prasana, who was 11 months old at the time. In the eight years since, Indira has only caught a single glimpse of her youngest daughter.
"I saw her when she was one year old, during a trial to get custody [of her]," says Indira. "She remembered me – she even called me mum – but he refused to give [her] back to me."
Indira's story is one of the most high-profile among a string of legal cases that have become a source of tension in debates over the role of Islam in Malaysia, where about 60% of the population is Muslim, most of them ethnic Malay.
There are also sizeable populations of Malaysians of Chinese and Indian descent, as well as members of indigenous groups, all of whom ascribe to a range of belief systems including Hinduism, Buddhism and Christianity.
The 1957 Constitution in theory guarantees religious freedom for non-Malays, yet Islam is the state religion. And Muslims are subject to a dual legal system that presents a major conundrum for parents such as Indira: while Islamic sharia courts handle family law cases involving Muslims, secular courts handle those involving non-Muslims.
Non-Muslims, therefore, face a legal disadvantage when their case is heard by an Islamic court, as they are not allowed to appear in any capacity, including to argue their own case. Consequently, in custody disputes between religiously mixed couples, the Muslim parent is more likely to be awarded custody – particularly if the children have been converted to Islam. And activists say that, in some cases, spouses are converting to Islam to gain an upper hand.
If you rule against the sharia court, you can be accused by the fundamentalists of being a bad Muslim
So it is, perhaps, unsurprising that Riduan won custody of the child in the sharia courts – a decision Indira challenged in the mainstream civil courts. She was granted custody of the couple's three children in March 2010, but Riduan has not returned Prasana, nor has he faced any consequences for abducting a minor.
M. Kulasegaran, a member of parliament for Ipoh Barat who is also Indira's lawyer, says he is aware of a number of similar cases, although no official statistics are available.
According to the lawyer, many spouses – mostly women – are unable to take legal action because "it is expensive" – at times prohibitively so. He and Indira are also awaiting the outcome of Indira's challenge against the validity of her children's unilateral conversion, a case that is now pending in the federal court.
Critics accuse the ethnic Malay Muslim-dominated government of doing too little to intervene and ensure justice is served when the country's dual legal systems collide. The United Malays National Organisation (UMNO), which leads the ruling Barisan Nasional coalition and holds key posts including prime minister, lost voters in the last election. And since then, the party's popularity has fallen even further, thanks in large part to a major corruption scandal involving Prime Minister Najib Razak. Najib, a so called moderate Muslim, is now courting Islamist political parties and pandering to their agendas in the hopes of increasing his popularity among rural Muslim Malays.
James Chin, director of the Asia Institute at the University of Tasmania, contends that discrimination against religious minorities "has thus grown rife" in recent years. For example, while Islamic groups are free to convert non-Muslims to Islam in Malaysia, it is against the law for non-Muslims to proselytise among Muslims.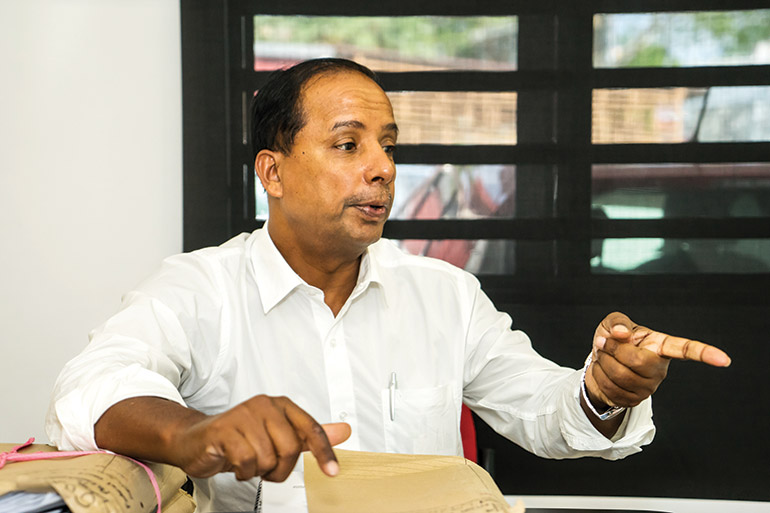 Although legislation officially places the civil and sharia laws on an equal footing, even in the high court the majority of lawyers are Muslim. According to Chin: "If you rule against the sharia court, you can be accused by the fundamentalists of being a bad Muslim."
The constitution says that the religion of a child under 18 should be decided by the parent or guardian, but this has been interpreted in different ways. For many lawyers, this means the approval of both parents is needed, while the Islamic courts have ruled that the consent of one parent is sufficient.
A number of rights groups – such as the Society for the Promotion of Human Rights Malaysia and the Malaysian Consultative Council of Buddhism, Christianity, Hinduism, Sikhism and Taoism – have called on the government to protect the rights of non Muslims in unilateral conversion cases and prioritise the best interests of the children involved.
The Joint Action Group for Gender Equality says that, in recent years, there have also been numerous cases of wives converting to Islam and then converting their children. In such cases, according to the group, "the rights of the non-converting husbands are similarly violated, and there are serious implications around custody and guardianship of children".
Among them is Lee Chang Yong, a businessman who filed for divorce from his former wife, Teng Wai Yee, in 2015. After they were unable to reach an agreement on custody of the children, division of assets and other matters, the petition and related orders were set aside when Teng converted to Islam on 29 December 2015, changing her name to Aleena Abdullah.
On 11 May 2016, Aleena did not take the couple's eight-year-old daughter and three year-old son to school. Instead, she took them to recite the Kalimah Shahadah (affirmation of faith) to convert them to Islam. Lee is seeking High Court orders to nullify the conversion certificates of his children and to prevent the children's registration as Muslims.
Naijb's government said in 2009 that conversions by one parent should be halted, but this has never been passed into law. In November 2016, they had at last tabled an amendment to the country's marriage and divorce act that institutes legal safeguards against unilateral conversion of minors.
The amendment seeks the agreement of both parents in a civil marriage for the conversion of minors to Islam. In such cases where one of the spouses has converted to Islam after a civil marriage, the amendment says the child will remain in the religion of the parents at the time of marriage until the child is 18 years old and may choose his or her own religion.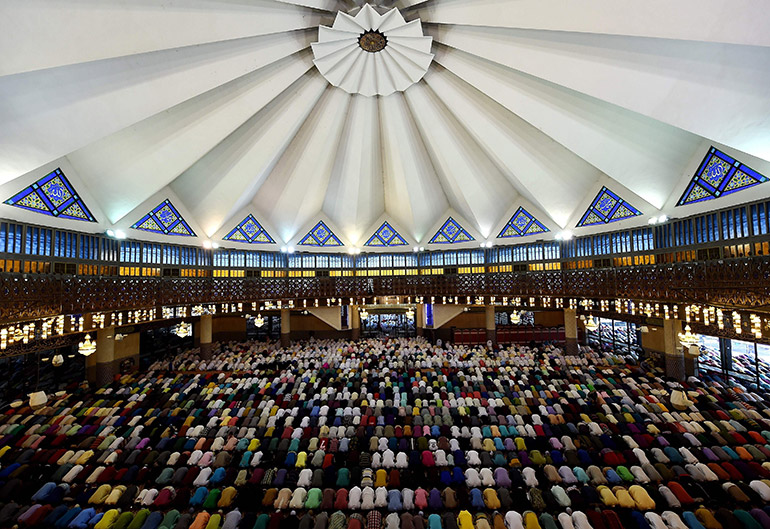 According to Malaysian lawyer Fahri Azzat, there is not yet any fixed date for the amendment to be debated by parliament. He is sceptical about whether it will go ahead because he says it seems to be "an electoral carrot for the non-Muslims to support UMNO for the next elections".
If passed, the proposed amendment would be applied retroactively for any cases still pending before the courts. "I hope they will amend it," says Indira. "It will be a great relief for many who are suffering in a similar situation like me."