The new book 7 Days in Myanmar showcases a week in the life of this beguiling country through the lenses of the world's top photographers

From monolithic shrines and towering pagodas to verdant country landscapes and ramshackle, unaffected villages, 7 Days in Myanmar captures the people, places and traditions that frame one of the world's most intriguing countries.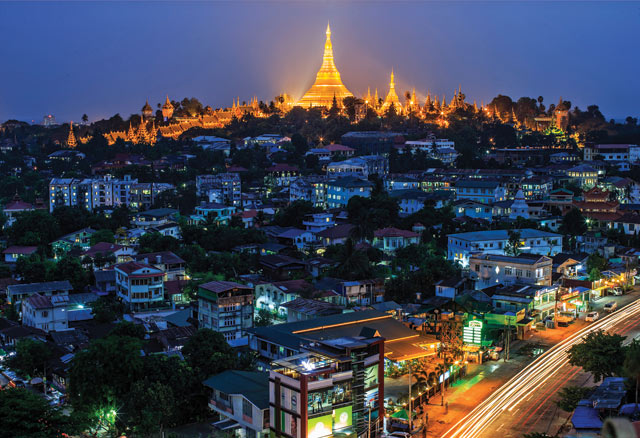 Enlisting the talents of some of the world's foremost photographers – from members of the prestigious Magnum Photos collective to veterans of National Geographic magazine – as well as nine rising stars from Myanmar, the 276-page
coffee-table book was collated over a period of – you guessed it – seven days. The book also features words by prominent figures such as veteran journalist Denis Gray and Thant Myint-U, advisor to Myanmar's President Thein Sein.
The group set out "to capture the life and spirit of Myanmar from every angle in every corner of the country", and highlights include Magnum photographer Bruno Barbey's image of a shinpyu Buddhist novitiation ceremony being held at the awe-inspiring Shwedagon Pagoda. The young men about to become novices lead the procession dressed as royal princes and are followed by young girls who each wear the elaborate, twinkling costumes and headdresses of princesses.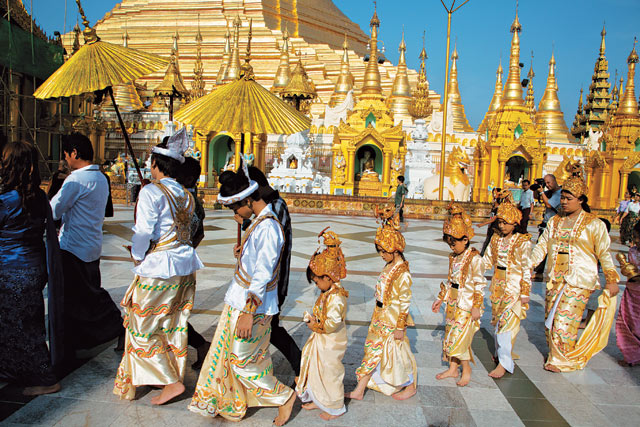 American National Geographic photographer Catherine Karnow's aerial shot of the 2,500-year-old Sule Pagoda, in the very centre of Yangon, is another arresting image featured in the book. The distance from Yangon to any other place in Myanmar is measured from this landmark, which was the anchor for the city's planning and street grid, carried out by the Scottish military engineer Lieutenant Alexander Fraser back in the 1850s.
Also included as part of the book's package is a DVD documentary film that follows the photographers on their journeys in Myanmar. The film records their personal insights into a land that remains a mystery to much of the world but has all eyes on it this month as it embarks on its tenure as the Asean chair.
A major photo exhibition of 100 images from the project was held last month in Yangon, and a free app has been launched that allows users to sample the book and take a peek at some of the photographs in categories including "Peoples of Myanmar" and "Daily Life".