Northbridge International School Cambodia has launched an innovative music curriculum in collaboration with New York's world-renowned Juilliard School

Advertorial
Northbridge International School Cambodia announced in December that it will become one of the first schools in the world to benefit from an innovative collaboration between Nord Anglia Education and the Juilliard School in New York. From August 2016, students at the school will benefit from an enhanced embedded arts curriculum developed by specialists from Juilliard, along with continued support from, and engagement with, Juilliard alumni and affiliated artists.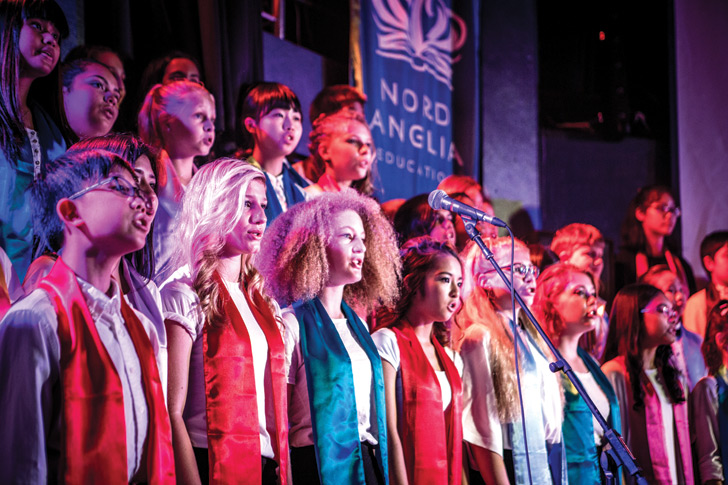 The collaboration between Juilliard, the world-renowned performing arts conservatory – whose alumni includes Renée Fleming, Kevin Spacey and Wynton Marsalis and Nord Anglia Education, the world's leading premium schools organisation, is designed to enhance Northbridge International's performing arts offering with its innovative structure, design and approach.
The new embedded arts curriculum focuses first on music and is designed for all students, not just those who are serious about learning an instrument or taking part in musical performances. It is based around a repertoire of 12 core works covering a wide range of cultures, genres and historical periods, each of which has been carefully chosen by Juilliard to open the door to categories of music and fundamentals essential for all young people to know and experience. Ultimately, the curriculum aims to nurture cultural literacy and develop key skills in students, such as discipline, creativity and confidence that will enable them to succeed anywhere in the world once they've left school. 
"Our collaboration with Juilliard could not have happened at a better time, as we embrace our philosophy: be Ambitious," said Sarah Jayne Osborne-James, school principal. "Our dedicated and inspirational teachers nurture each student and build on individual strengths and passions, empowering them to be ambitious and ignite curiosity. This is an exclusive opportunity to enhance our performing arts programme and present our students with new challenges and learning experiences.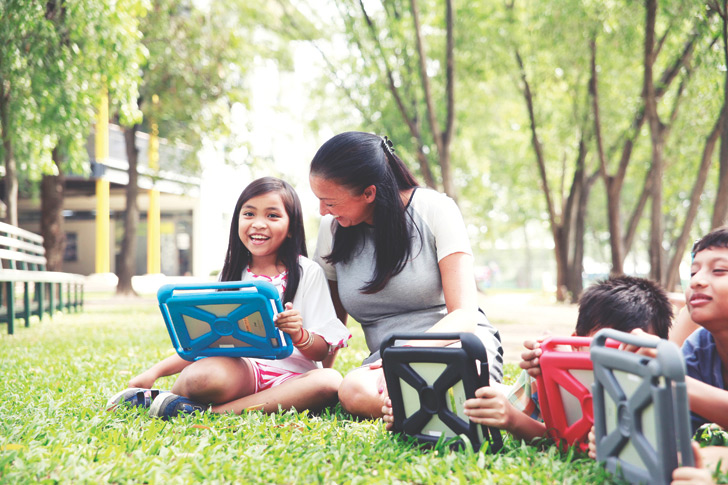 "We are very excited that our teachers will also grow professionally and, together with Juilliard, they will be able to enrich their own skill set, collaborating with other like-minded professionals. Personally, I am very passionate about the arts and feel proud that we are embracing creativity and making a bold statement that the arts are equally as important as other subject disciplines at school."
Joseph W. Polisi, president at The Juilliard School, said: "In collaborating with Nord Anglia, we have a unique opportunity to share our expertise, offering those studying at Nord Anglia schools the chance to learn from the best that our two institutions can offer.
"We believe that the performing arts should have a significant role within today's global educational environment. By working with Nord Anglia, we can reach students from around the world to cultivate their skills and help guide them in their future growth."
Drama and dance curriculums will be rolled out to all Nord Anglia schools over the coming years, and Nord Anglia and Juilliard are also launching a performing arts summer programme. The first two-week programme will be held in Switzerland in July 2016 and will include drama, dance, voice and instrumental tuition. It will be open to students from non-Nord Anglia schools.
About Nord Anglia Education
Headquartered in Hong Kong, Nord Anglia Education is the world's leading operator of premium international schools, serving students from kindergarten through the end of secondary school. We teach more than 34,000 students at our 42 schools in China, Europe, the Middle East, Southeast Asia and North America. We are driven by one unifying philosophy – we are ambitious for our students, our people and our family of schools. Our schools deliver a high-quality education through a personalised approach enhanced by unique global opportunities to enable every student to succeed. For more information visit nordangliaeducation.com.