In 2007, Yong Vui Kong decided he was tired of the daily duel with poverty in his hometown of Sandakan. For most youngsters in Sabah, Malaysia's poorest state, Singapore is their dreams of a better life incarnate: prosperous, polished, exciting. But for the then 19-year-old Yong, the bright lights would herald something else – a death sentence.
Searched by police on Orchard Road, the city-state's ode to carefree consumerism, Yong was found to be carrying 47 grams of heroin and subsequently sentenced to death, despite his protestations that he had no idea what was contained in the package he was hired to transport.
In April of this year, Yong's third and final plea for freedom was dismissed by the Court of Appeal, but in July Singapore's deputy prime minister Teo Chee Hean said the government plans to ease, if not remove, its rules on the mandatory death penalty in some drug cases. The legislation is expected to be introduced by the end of the year and death row inmates, such as Yong, would be able to seek resentencing.
If the law is passed, courts would be handed the discretion to impose life imprisonment with caning if it can be proved that the accused is only a courier who is not involved in distribution and if the offender cooperates with authorities.
Despite the fact that the death penalty violates the right to life as proclaimed in the Universal Declaration of Human Rights, and ignoring international laws stating that drug-related capital convictions are illegal – as drug offences do not meet the stated threshold of "most serious crimes" – Singapore and other countries in the region will continue to execute prisoners, flying in the face of international pressure and trends.
Even though the International Criminal Court is forbidden from handing down the death penalty for crimes as grave as genocide, when announcing Singapore's proposed changes to the law, deputy prime minister Teo made it clear that capital punishment will remain "an integral part" of the justice system. The mandatory death penalty will continue to apply in most drug cases.
Yong now faces an agonising wait to see how any amendments will affect his fate, while the alleged mastermind of the drug operation, a Singaporean named Chia Choon Leng, had the 26 charges against him dropped.
"The difference of treatment appears evident," said Chiara Sangiorgio, a member of the death penalty team at the International Secretariat of Amnesty International. "The death penalty is discriminatory and is often used disproportionately against the poor, minorities and members of political or religious communities."
Yong's case illustrated the problems faced by countries such as Singapore, where four executions took place in 2011 according to Amnesty International, and Malaysia, which impose a mandatory death penalty for some drug offences. A worrying lack of wriggle room means judges are not allowed to consider the defendant's personal circumstances, the circumstances of the crime, or other
mitigating factors.
"The mandatory death penalty is incongruent with Singapore's standing as an international financial centre," said Yong's lawyer, M Ravi of Singapore-based law firm L.F. Violet Netto. "It is worth noting that even China does not have a mandatory death penalty."
Singaporean law also judges the accused "guilty until proven innocent" if drugs are found on their person, while exercise of the law seemed to rub against its original intentions – a fact which could have played a part in the proposed rethink. Singapore's Misuse of Drugs Act was first amended to include the mandatory death penalty in 1975, with an aim of targeting the drug industry's heavy hitters and not mere couriers. Chua Sian Chin, law minister at the time, said: "It [the mandatory death sentence] is not intended to sentence petty morphine and heroin peddlers to death."
Nevertheless, almost two-thirds of prisoners in Singapore are drug offenders and, for the moment at least, 35 inmates are awaiting the death penalty, 28 of them for drug offences.
"There is much ignorance stemming from a lack of research by the state in its evaluation of the usefulness of the death penalty as a deterrent measure," said M Ravi.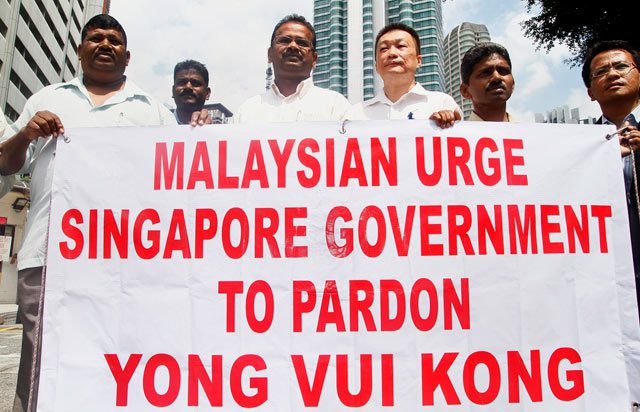 "In fact, it has been shown in Hong Kong that homicide numbers decreased, despite the death penalty having been abolished in 1993. We can only conclude that keeping the death penalty is an irrational response to the issue of drug trafficking; stemming from an obsession with the crime control model."
While Yong awaits the outcome of Singapore's law changes, death row inmates in Vietnam have been given a reprieve of sorts by a decision taken thousands of kilometres away. In December 2011, the European Union changed its rules on the trade in drugs used for execution, resulting in a shortage that has stalled the execution of more than 100 prisoners in Vietnam.
Vietnam's shift from firing squad to lethal injection is rationalised on the grounds that it is more humane to the victim and less stressful on the police in the firing squad

Carl Thayer, a Vietnam specialist with Australia's University of New South Wales
Vietnam's shift from firing squad to lethal injection as the method of judicial executions only came into effect in early 2012 and, while that might seem like a positive move, rights groups have long argued that the presumption of lethal injection as a more 'humane' method of death is fundamentally flawed.
"Vietnam's shift from firing squad to lethal injection is rationalised on the grounds that it is more humane to the victim and less stressful on the police in the firing squad," said Carl Thayer, a Vietnam specialist with Australia's University of New South Wales.
"A reform that is aimed at improving how to kill people cannot be welcomed as a step in the right direction," added Amnesty's Sangiorgio. Mounting evidence suggests that the three-drug protocol used by executioners may cause immense suffering for some prisoners. The cocktail of sodium thiopental, an anaesthetic; pancuronium bromide, a muscle relaxant; and potassium chloride, which stops the heart, was hastily concocted over 30 years ago by a medical examiner with no pharmacology experience and has never been revised.
The scope for mistakes is high, with some prisoners said to have been placed into what has been described as a "chemical straitjacket", feeling excruciating pain while still conscious but totally paralysed and thus unable to move or cry out.
Vietnamese officials have hailed the move to lethal injection as it provides relatives of executed prisoners with the possibility of claiming the body for burial for the first time, but any step towards abolishing the death penalty altogether seems a long way off. The government is planning to build at least eight lethal injection facilities initially, with more to follow in each locality in the country.
"Over the years, responding to international pressure, Vietnam progressively has reduced the number of major crimes attracting the death penalty from 44 to 29 (1999), to 27 (2003), to 22 (2009)," said Thayer. "There is no indication, however, that Vietnam has ever seriously contemplated doing away with the death penalty. There seems to be strong public support for executing drug traffickers because they deal in death."
The enthusiastic construction of lethal injection facilities is a worrying push, particularly when combined with Vietnam's secrecy surrounding the death penalty. In January 2006, Vietnam issued a decree classifying statistics on the use of the death penalty as a state secret.
"It did so in response to diplomatic pressures by the international community, the donor community in particular, and to unwanted publicity by international human rights NGOs. Vietnam is acutely concerned about its international position and its national prestige," said Thayer.
Yet the move seems to be something of an illogicality, with Vietnam under increasing pressure over this secrecy. Without such information, it is difficult to create a clear picture of the death penalty in Vietnam, with Amnesty International only able to confirm that at least five executions were carried out in 2011 – the actual figure may be far higher.
"The secrecy not only prevents a general statistical analysis of executions and death sentences, for example, but also prevents scrutiny of how it is applied, which should be in line with international law and standards," said Sangiorgio.
Figures are somewhat easier to come by for other Southeast Asian nations, often with a more positive outlook. In 2011, no executions were recorded in Thailand for the second consecutive year, while Indonesia recorded a third year in a row and Myanmar commuted the death sentences of 657 people to life imprisonment.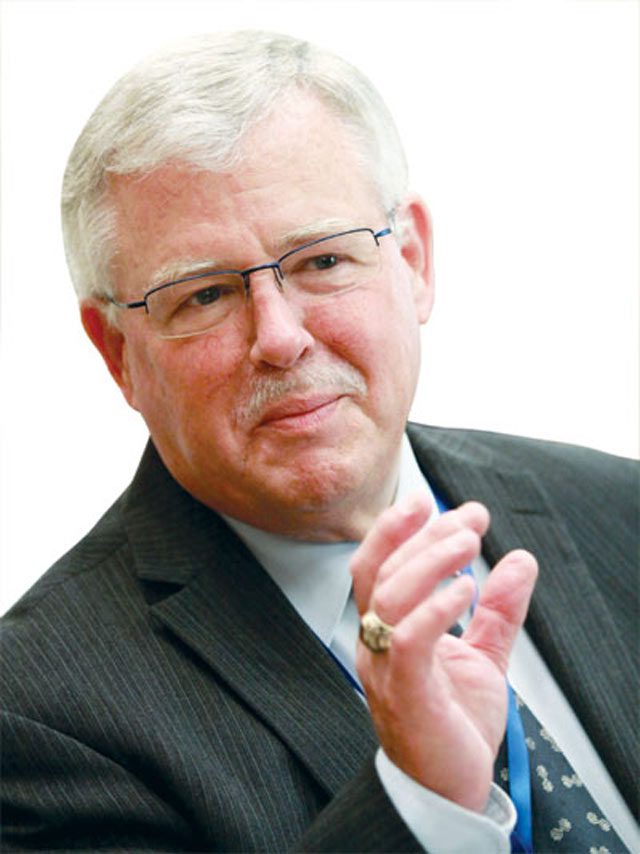 Thailand's stand would seem to be in accordance with its government's 2nd National Human Rights Plan for 2009 to 2013, which aims to replace the death penalty with life imprisonment. "In major developed countries, the death penalty has long gone," said Pavin Chachavalpongpun, an associate professor at Kyoto University's Centre for Southeast Asian Studies. "I think the Thai government's decision is the right move."
It is looking increasingly unlikely that the land of smiles' self-imposed 2013 deadline will be met. In keeping with moves from some regional neighbours, Thailand has thus far followed the pattern of one step forward, two steps back. In March of this year, when the UN Human Rights Council reviewed Thailand's human rights record, the government rejected recommendations to abolish the death penalty.
This retentionist attitude also remains in Indonesia, even though no executions have taken place for three years. Laws on drug smuggling remain strict; with party destination Bali a hub for high-profile incarcerations as a result of attempted trafficking.
In March, Edward Norman Myatt, an Australian man was caught smuggling hashish and methamphetamines into the country, while May saw the arrest of four Britons involved in a plot to traffic cocaine to Bali. All five suspects could face the death penalty, which continues to be passed even if the prospect of execution seems less likely than in the past.
"The government seems set on retaining the death penalty, which we can see from the new draft of the criminal code," said Bonar Tigor Naipospos, vice-chairman of the Setara Institute, an Indonesia-based human rights watchdog.
In the battle against the death penalty, the will of the people should not be underestimated. According to Nurkholis Hidayat, a director of the Jakarta Legal Aid Institute, Indonesian president Susilo Bambang Yudhoyono came under fire for being "too soft" after he granted Schapelle Corby, an Australian woman convicted of drug smuggling, a five year reduction on her 20-year jail sentence in May.
The president's clemency ruling could be the first sign of a softening stance from the government, but if current death penalty laws do remain, as seems likely, the government will have to defend itself against claims of gross hypocrisy, given the fact that last year saw the creation of a special task force to look at the situation of Indonesian nationals facing the death penalty overseas. According to Maftuh Basyuni, chairman of the task force, his team managed to secure the release of 37 of the more than 200 Indonesians facing capital punishment abroad.
"We have seen that the Indonesian government has made efforts to represent its own nationals under sentence of death in other countries, particularly in Saudi Arabia and Malaysia," said Sangiorgio. "But if the death penalty is wrong there, surely it is wrong in Indonesia, too?"