After the release of her film Pop Aye in Singapore last month, director Kirsten Tan talks the city-state's 'new wave' of cinema and finding inspiration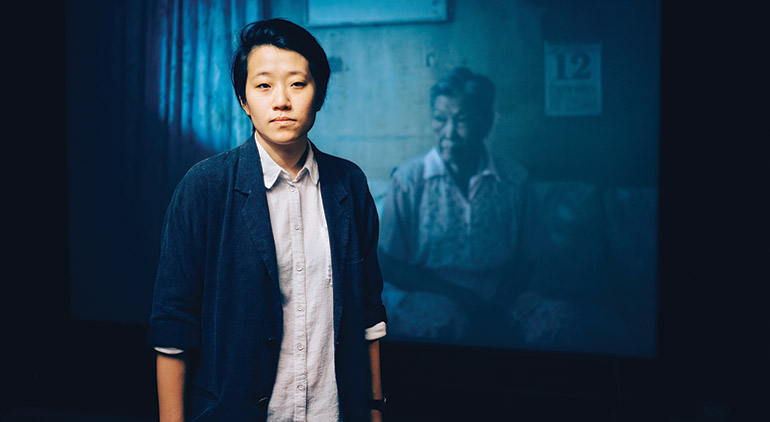 This article was published in the June​ edition of Southeast Asia Globe magazine. For full access, subscribe here.
Can you tell us a bit about Pop Aye?
It's about a middle-aged architect, Thana, going through an existential crisis: his wife is cold to him, he's getting replaced at work, he's feeling irrelevant, until by chance one day he bumps into his childhood pet elephant on the streets of Bangkok. On an impulse he buys the elephant, then he begins a journey across Thailand to find the farm they grew up on together.
Why did you choose to shoot your first feature film in Thailand?
I lived in Bangkok and Chiang Mai for a few years, so the film is a mix of my observations and my own imagination. In Thailand an authentic creative energy exists. They don't tend to take life too seriously, which is almost the opposite of Singapore.
What was your experience like growing up in Singapore?
I come from a pretty conservative background, and I didn't know anyone in the arts, so I always felt a bit like an anomaly growing up. My parents work in finance. They were not super into the idea of me making films. They came to the gala screening of Pop Aye recently, and it was the first film they had seen in seven years.
How hard was it to write an elephant's character?
I wanted Pop Aye to be specific and natural, not a cutesy 'Dumbo' elephant. It was important the elephant's behaviour was truthful, so I spent two weeks in a mahout camp, living with the elephants, their handlers and their families. I was shocked by how intelligent these creatures are and how they are able to form meaningful connections.
Has winning the Special Jury Award for Screenwriting at Sundance changed anything for you?
I think it has opened up doors for me… If I want to make an American feature film now it would be less impossible than before. In Singapore, I think the nice thing is that the community here feels the momentum of how Singaporean films have been doing pretty well the past few years – we have Boo Jun Feng's Apprentice, which won at Busan International Film Festival. There's a real excitement about the Singaporean 'new wave' of filmmakers and I'm very glad to be a part of this.