How a quiet American helped build the most powerful conglomerate in the Philippines
By Miguel Miranda
After 20 days of protracted combat in October and November 1944, what remained of the imperial Japanese navy lay broken and sunk across Philippine waters.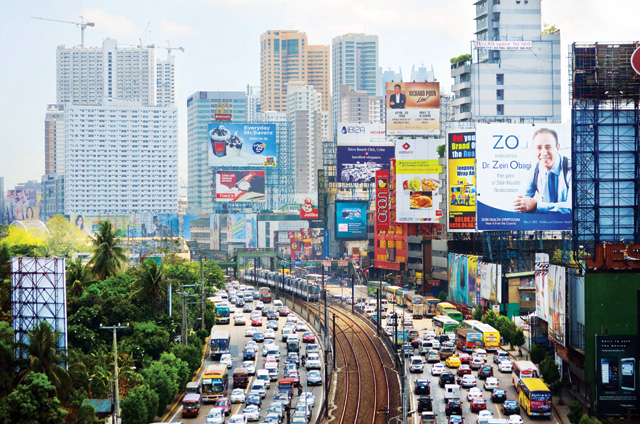 Earlier, the United States' famed General Douglas MacArthur had disembarked on a beach in Leyte province, accompanied by the Philippine president-in-exile, Sergio Osmeña. In the background of one of the many photographs taken to capture this iconic moment stands a military man who would go on to quietly revolutionise Philippine business.
Wearing the beginnings of a grin, his eyes obscured behind aviator sunglasses, Colonel Joseph Ralph McMicking had something in common with Osmeña that day – both were returning home to accomplish great things.
Piecing together the life and accomplishments of McMicking, who preferred to work without fanfare, is a laborious task. Filipinos, in general, do not know him. As far back as the 1960s, when McMicking was at the height of his power, the statesman Carlos P. Romulo noted this peculiar state.
"Colonel McMicking impresses us for his anonymity," Romulo observed in 1969. "He has managed to have his achievements known in isolation."
The McMickings are a large, extended clan from Scotland who uprooted to the nascent United States of the 19th Century. Over time some of the family forged westward – so far westward, in fact, that they eventually traversed the Pacific until their name reached Manila.
Joseph McMicking was born on March 23, 1908, and four siblings followed in the next 10 years. Yet in the chaos of MacArthur's offensive on Manila, the Japanese detained and executed McMicking's mother, his two sisters and one of his brothers. Only his youngest brother, Henry, survived.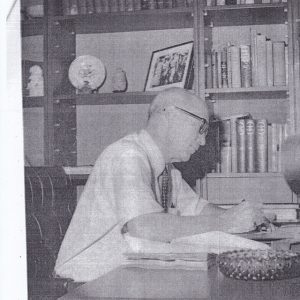 One of the outcomes of the US victory over the Japanese and the reclamation of Manila was that the US government earned the eternal goodwill of the Philippines. Come independence in 1946, American business and businessmen would always have an advantage in its former colony.
According to Ricardo T. Jose, a historian from the University of the Philippines, McMicking was emblematic of the successful postwar expatriate. "It was the era of the mestizos [a person of mixed native and foreign descent] and of the Caucasians," he said.
Indeed, as the displaced Scottish-American who married into a prominent Spanish-German clan, McMicking straddled these two poles. His wife, Mercedes Zobel y Roxas, was an heiress in the famed Zobel de Ayala family, who are nowadays regularly included in Forbes magazine's rich lists and who own and control the Ayala Corporation, the country's largest and oldest conglomerate.
At the time, despite achievements that included introducing the Philippines' first tramcar service, the Zobel de Ayala family were not at the level they enjoy today. One key asset, however, was a 1600-hectare hacienda in San Pedro de Macati. By all accounts, it was little more than a dull grassy expanse unfit for agriculture and distant from Manila.
McMicking, however, saw its relative segregation from old Manila, with its slums and congestion, as an asset. Even better, the area, which was known as Makati, had an airstrip, Nielson Field. Beginning in 1950, while working for the Ayala y Compañia, which would later become the Ayala Corporation, McMicking laid out plans for a central business district (CBD). He envisioned a "safe and clean place" that was free from social ills, traffic and pollution, and he prepared the 25-year Ayala Master Plan that would guide the development of the unused hacienda into the country's principal financial district in what is now part of Metro Manila.
There are scant records tracing how this grassy estate became a bustling precinct stocked with office towers, five-star hotels and gigantic shopping malls, but one account, offered as a caption for an old photograph at the Ayala Foundation's Filipinas Heritage Library, offers a rare insight.
"In developing Makati, the squatters had to be resettled first," it reads. "They were sold land [at] very low prices, payable in ten years. Then the industrial sector was enticed to transfer from congested Manila, again by selling land at reduced prices… For the managers and social elite, high-income residential villages were developed, starting in Forbes Park in 1948."
Indeed, McMicking's vision also included the Philippines' first planned business villages, which helped initiate the growth of Makati and, on a wider scale, Metro Manila. The Ayalas also built numerous affordable villages in the 1950s and 1960s, with areas such as Magallenes and Salcedo providing cheap housing and sitting alongside more exclusive enclaves such as Forbes Park and San Lorenzo. These areas became the suburbs for Makati's financial centre.
Yet McMicking's achievements did not end with being the mastermind behind the Philippines' CBD. He also helped what would become the Ayala Corporation and its many companies negotiate the tricky postwar era. This period had a significant effect on the country's economy as a whole, which required urgent stimuli before it could provide the prosperity that awaited in the decades ahead.
During his career, McMicking either reformed or launched numerous companies related to finance, real estate and construction. Companies that benefited from his touch included the Makati Development Corporation, which still operates to this day, and the Bank of the Philippine Islands, the country's oldest and most profitable bank.
Jaime Zobel de Ayala, a nephew of McMicking and the former chairman of Ayala Corporation, remembered his uncle as a stern manager who exercised authority with his "tiger eyes".
As he entered old age, McMicking struck a paternalistic figure. Already bald, his stern features were framed by arched brows, a pencil-thin moustache and a distinct cleft chin. Yet even in his later years, he preferred his influence to remain largely understated."He was working behind the scenes, it's what he wanted," Jose says. "He didn't want the specifics of his business to come out."
By the time McMicking retired in March 1967, at the mandatory age of 60, his terse farewell speech was optimistic.
"I give you a solid and healthy company," he told his staff, according to an essay written by Jaime Zobel de Ayala in 1967. "I hope you keep it that way and wish you luck… Why not exit smiling and go when one is still wanted."
A year later, the Ayala y Compañia partnership went public and was transformed into the Ayala Corporation. Along with it came exciting new business ventures, as well as a number of mergers and acquisitions that helped make Ayala the giant it is today.
In 1970, the columnist Quijano de Manila, the pen name of Filipino playwright and novelist Nick Joaquin, paid tribute to McMicking in an editorial piece about wealth distribution. "The Ayala-Zobel business empire rides the impetus brought in by two outsiders – McMicking and [Andrés] Soriano," he wrote.
Of course, McMicking did not just quit business and flutter into obscurity at 60. He was a board member of at least 23 different enterprises and co-founded the Asian Institute of Management, a premier business school within Makati. He also launched the McMicking Foundation to provide educational grants for gifted teenagers.
The Ayala Corporation celebrated its 180th birthday last year. Now led by the brothers Jaime Augusto and Fernando, the company looms over Philippine society with its diverse holdings in sectors including retail, financial services, utilities, automotive and telecoms. Ayala's Manila Water Company, for example, provides water to six million people in Metro Manila alone, as well as in Cebu, Boracay and even Ho Chi Minh City in Vietnam. Globe Telecom, a joint venture between Ayala and Singtel, is one of the Philippines' biggest telecoms companies with about 40 million subscribers.
To compound their grip on the private sector, the Zobel de Ayalas used the successful Makati CBD template for the adjacent Bonifacio Global City, a hypermodern business park. Two more business district developments are under construction in Metro Manila, with more planned throughout the country.
Despite leaving no heirs when he passed away in 1990 at the US consulate in Madrid, McMicking's legacy permeates the Philippine business world. Described by Manila Times columnist Rick Ramos as "the visionary who built Makati", McMicking certainly did more than most to create a setting where a modern urban economy could thrive.
Joseph Ralph McMicking was that rare individual who set out to accomplish a grand design – and succeeded.
Keep reading:
"The punisher's paradise" – Contrary to type, one city in the southern Philippines is known for its clean environs, low crime rates and roguish mayor. But some question whether the ends justify the means