As a speaker at this month's TedX Phnom Penh (June 9), 32-year-old Lovejoy shares the importance of following through with big dreams
Interview by Charlie Lancaster
John Lovejoy, the American founder of production company Nomadic Nations, has a passion for driving that sat him behind the wheel of the 'world's worst car' – the Trabant – for a 25,000-kilometre journey from Budapest to Phnom Penh to raise money for NGOs Mith Samlanh and M'Lop Tapang. It was a travel feat shown on the Travel Channel in the series Trabant Trek, and one that sparked a number of upcoming TV shows.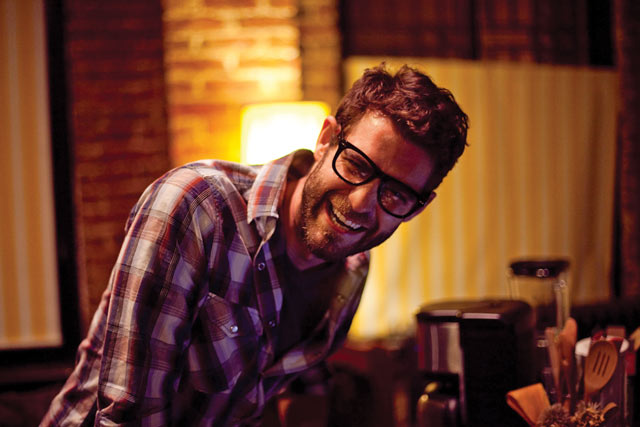 Driving from Budapest to Phnom Penh for Trabant Trek and Berlin to Cape Town for the upcoming TV show Wrek Trek… would you describe yourself as an adventurer?
I have been called that, but the real answer is that I simply love driving. I love challenges – and getting improbable vehicles across vast expanses is definitely challenging. I enjoy new countries, cultures and people. I'd say I am addicted to 'newness' – seeing and experiencing something for the first time – rather than simply being adventurous.
The Travel Channel describes the Trabant as a plastic car. Surely it isn't?
Plastic, cardboard, fibreglass – I've heard all of these things! Depending on who you talk to, it is made out of just about anything and supposedly melts in the rain – I can attest to this not being true. A Trabant was essentially the East German answer to the Volkswagen Beetle, a simple car for the masses. Due to restrictions on steel, they ingeniously – and perhaps unsafely – made the entire body out of Duroplast, a material composed of compressed cotton waste. It's incredibly flexible and feels like a kid's lunchbox. Aside from the body, it's super simple with a 600cc two-stroke engine capable of about 80km/h. It comes with a ruler to check petrol levels and the carbon monoxide that pours out of the vents if you do engage the heat – obviously not ideal for driving across Siberia and Mongolia in the winter.
Your next TV series, Party Chaser Sizzle, will take you on an alcohol-fuelled trip from Berlin to Kazantip Music Festival, a slight departure from your other shows…
It is a huge departure and a new series that is more accessible to the average viewer. We'd like to see anyone and everyone come drive with us. It's two weeks instead of three to six months on the road. We start this summer, but see this as being a six season show spanning the biggest parties on each continent… think Full Moon Party on Koh Phangan.

You also plan to drive from Los Angeles to Panama City with vehicles running on veggie oil… 
This would be a continuation of my production company Nomadic Nation's Trek series. Seeing as we've already done Africa, Europe, Asia and everything in between, we thought it time to bring something to North America. We're toying with the idea of making it a little more competition-based, pegging ourselves against US Army veterans. It'd be our experience versus their exceptional organisational skills and could make for pretty exciting television.
Do you have plans to do an Asia/Southeast Asia series?
For years I have been thinking about doing something with tuk tuks. If Party Chasers is successful, I'd like to do the second season driving from Vang Vieng through Cambodia down to the full moon party in Thailand. It is just a matter of making it successful, I have no doubt [the trip] would be amazing.
What is your advice to adventure lovers who would like to get their crazy travel plans aired on TV?
I'm not sure if I can really offer much advice in that realm. It's still a mystery to me how it all happened. I guess my advice would be to make sure you follow through. Plan well, film everything and get to know the people in the cast as well as possible. From there, contact a distributor and have something ready for him to watch. Above all, make sure you deliver on your promises.
The theme of this year's TedX Phnom Penh is 'Aspirations. Inspirations. Generations'. A fitting choice for Nomadic Nations…
The more the Trek series airs, the more interest we receive from people who'd like to do something similar or join us. I'd like to think that these shows inspire people to see the world, which has been my goal from the beginning.