Jayant Menon, lead economist at the Asian Development Bank, calls for faster integration in Asean
While Asean is on track to build up a common economic bloc, integration efforts could be faster to reach the goals set for the next two years, Menon said in an exclusive interview with Focus Asean. Even as problems persist, the region's organisation is "certainly much more than a talking shop", he said. At the same time, forming a common identity among Asean's citizens should have more priority to set the foundation for  economic success in the region – home for 600 million people.
Q: What do you expect to be the most urgent topics for Asean to deal with this year?
A: Asean should focus on getting as close as possible to meeting the targets it has set itself for the Asean Economic Community (AEC). Completing the National Single Windows towards integrating them into an Asean Single Window should be a priority, especially with the recent World Trade Organisation's (WTO) multilateral agreement on trade facilitation.
Q: Most observers don't believe the AEC will be achieved by the end of 2015. Do you see the organisation more as a talking shop or a success story?
A: Although Asean may not hit all of its targets by 2015, this ambitious deadline has created momentum to hasten the process of liberalisation. Asean has many things to be proud of, in both the economic and non-economic arenas.  It is also the most successful grouping amongst developing countries in the world. Asean has its problems but it is certainly much more than just a talking shop!
Q: What can be done to ensure that governments not only agree on liberalisation measures but also implement them in their respective countries?
A: Monitoring of the implementation of agreed accords, post-2015 needs to be enhanced.  In addition, the dispute settlement mechanism (DSM) needs to be made workable. Asean's current DSM has never been used, and this itself is telling!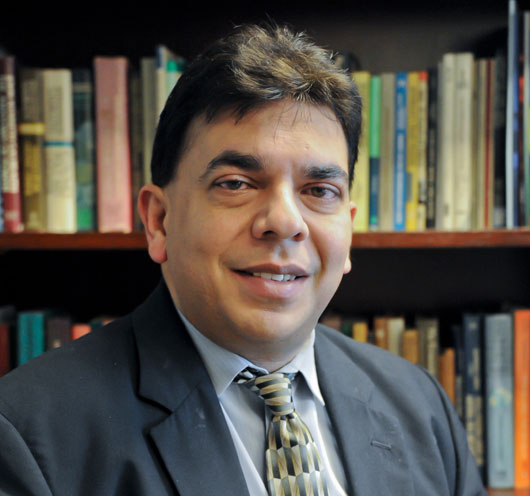 Q: Is the Asean bloc sufficiently prepared to react to shocks such as currency devaluations and shrinking demand from abroad?
A: The region's financial safety net is the Asean+3 Chiang Mai Initiative Multilateralisation (CMI). Currently, it is unlikely to be used in the event of a liquidity crisis because it is too small, activation procedures are unclear, and there is a need to link it to an International Monetary Fund (IMF) program if more than 30% of a country's quote is to be availed.  Most Asean countries have healthy holdings of national reserves as a first line of defence however, and the original Asean-5 members Indonesia, the Philippines, Malaysia, Singapore and Thailand have bilateral [currency] swap arrangements in place as a second line of defence should a crisis strike.
Q: Is the pace of economic convergence among Asean member states adequate to lead to a more unified and stronger union?
A: The new members are catching-up, but it will take a couple of decades before most of them reach upper middle-income status.  Convergence is certainly taking place, as Cambodia, Laos, Myanmar and Vietnam grow faster than the Asean-5 average, but not fast enough for cohesion in the immediate future for a regional bloc.
Q: Does it make sense to integrate utilising two (or more) speeds in some key areas such as free trade or skilled labour migration?
A: This is second best but unavoidable – indeed this is already happening anyway. Furthermore, the newer members are proceeding at a different pace in almost all areas compared to the original ones.
Q: Do you expect a significant amount of transfer payments in the future to narrow the development gaps among member countries?
A: This is unlikely to happen from within Asean because the rich countries are small.  Singapore and Brunei are not like Germany and France in Europe, and cannot provide the kind of transfer required. The key to narrowing the development gap must therefore come from within, through outward-looking policies that encourage growth through increased trade and foreign direct investment.
Q: Do you see a risk that the recent WTO accord will shift the focus at the expense of Asean interests?
A: The WTO deal should complement rather than detract from Asean's work programme on trade facilitation in particular.  I see more of an opportunity here than a risk.
Q: Does Asean need more of a common identity to convince its citizens to back further integration efforts?
A: It is sometimes said that Asean is better known outside its own members than inside.  Although a common identity is slowly emerging, more could be done to forge it more rapidly.

 Glossary:
Asean Single Window (ASW): The ASW's regional agreement integrates the single-window agreements of member states and combines them to promote simple, fast and transparent transactions. A single-window service allows businesses to submit information to one place – which is then routed through ASW's central gateway. Information is sorted, filtered and sent to the appropriate bodies – banks, customs and other institutions – with the ultimate goal of better data exchange between nations.
Chiang Mai Initiative (CMI): Asean+3 finance ministers created the CMI in May 2000, to address four key areas in the region; monitoring capital flows, regional surveillance, swap networks and training personnel. The currency swap arrangement, the key agreement in Chiang Mai, draws on a foreign exchange reserve worth $240 billion – doubled in May 2012 after a meeting in Manila – to act as a shield against global financial shocks.