After making a name for himself with his directorial debut, Saw, Malaysia-born James Wan has overseen some of Hollywood's biggest horror flicks in recent years, not to mention the emotional task of Furious 7. He spoke to Southeast Asia Globe about ghost stories, his favourite Malaysian dish and his splashy new superhero project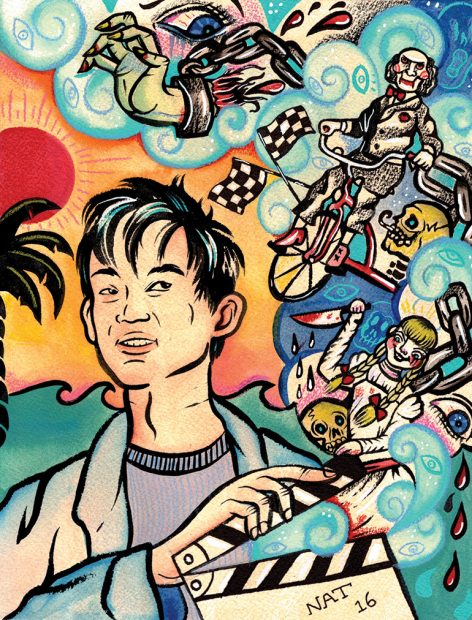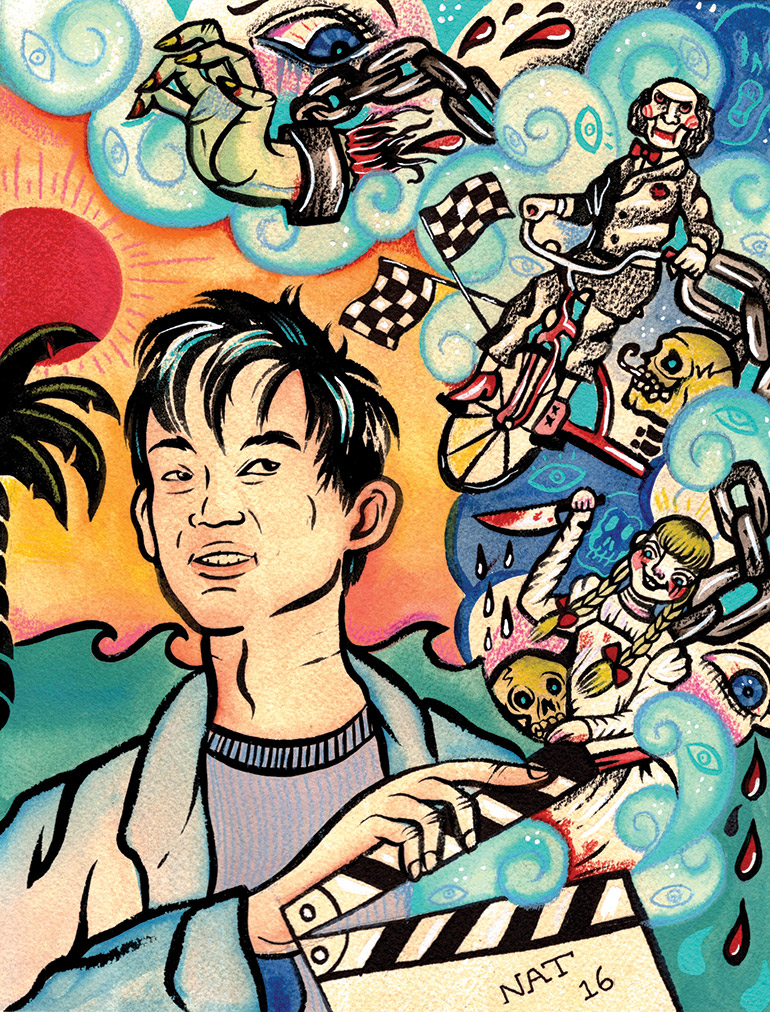 Two things strike you about James Wan if you've never heard him speak before: his pronounced Aussie accent and how rapidly he talks. Think Martin Scorsese if he hailed from Perth instead of Queens. Though born in Sarawak, Malaysian Borneo, to parents of Malaysian and Chinese descent, Wan and his family moved to Australia when he was a child. His mother, a registered nurse, fuelled Wan's imagination with ghost stories she embellished from events she witnessed at the hospital. She would regularly take him to the cinema where they gravitated toward scary movies, and he grew passionate about film and video games.
"My mother was really the one who got me interested in movies," Wan tells Southeast Asia Globe during an interview at the Beverly Hills Four Seasons Hotel in Los Angeles. "She loved movies, so she exposed me to all kinds of movies when I was very young – from scary movies to Hollywood action films to Hong Kong kung fu and action films."
The youthful-looking 39-year-old filmmaker talks enthusiastically about his fascination with the horror genre. Both in composition and tone, his work is obviously influenced by the master of suspense, Alfred Hitchcock.
Saw, Dead Silence, Death Sentence, The Conjuring and two Insidious films are among his Hollywood credits. Wan is no one-trick pony, however, and he steered last year's seventh instalment of the Fast and Furious action franchise to become the fastest film to make $1 billion globally, beating the 3D phenomenon Avatar. Wan saw Furious 7 as a natural career transition, as he had tried to distinguish his graphic horror films by delivering compelling characters and story arcs that audiences care about, along with the requisite buckets of blood.
Beyond the technical challenges of Furious 7, Wan faced the herculean task of keeping the show going after the tragic death of star Paul Walker midway through production. Not only was Walker's death in a freak car accident an emotional blow for the cast and crew – along with the franchise's legion of fans – there was also concern over how to finish the scenes the actor had not completed. After taking a break and reworking the script, Wan resumed production, with Walker's two brothers standing in for a couple of scenes, and an emotional tribute to the late actor added to the ending.
Wan returns to his home turf of horror with The Conjuring 2, a sequel that explores the infamous Enfield haunting that occurred in England in the late 1970s. He admits that he was unsure whether to direct the sequel, even though the 2013 original was a worldwide hit, taking in more than $319m in box office receipts. Once Wan was satisfied there was a compelling new story to tell – about a possessed adolescent schoolgirl, based on true events – he was back on board. Bringing back The Conjuring's sibling screenwriters Chad and Carey Hayes (plus David Leslie Johnson) also helped convince the in-demand director, whose next big job will be directing Aquaman, a major superhero movie based on the DC Comics creation, which is due to be released in mid-2018.
****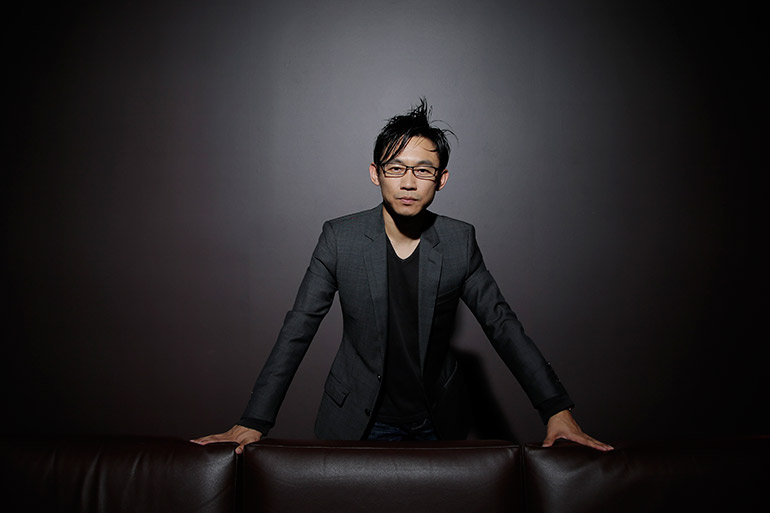 How has your background affected your career choices?
Being born in an Asian country and growing up hearing Asian ghost stories and superstitious tales – I think in some ways, without realising it, it affects the way I make my movies. It has a big effect on the way I design my spectral entities, my ghosts, and stuff like that. What made me fascinated with the world of the supernatural were not just movies but all the ghostly tales that I'd hear about. My mum's stories just fired my imagination as a kid.
How old were you when she told you those ghost stories?
I was young. Maybe five or six years old. Too young. It's left a big impression on me. [He laughs.]
How did your parents influence your chosen career path? When you told them: "I want to be a filmmaker," what did they say?
My mother was really the one who got me interested in movies. I grew up loving cinema in general. So she was very supportive when I told her: 'Mum, I want to be a film director when I grow up.' She'd say: 'Good for you. Go do it. Really focus on that.' And so that's what I did.
Last year, you returned to Sarawak for the first time in two decades. What was it like going home after such a long absence?
It was really cool to go to Malaysia after all these years. Usually, when I go to see my family, it's in Australia. That's where I really grew up and that's where my heart is, really. But it was great to go see distant relatives I hadn't seen for a long time and to soak in a bit of the culture and eat the food. I love the food in Malaysia.
What is the best Malaysian dish?
My favourite food from that part of Malaysia is laksa. It's a spicy noodle dish that I just love.
Are there any stories that you would like to bring to global attention?
I've always been a huge fan of Beauty and the Beast. I've always loved the idea of doing a modern version of Beauty and the Beast, but I think it's already being done. They've already beaten me to that idea. I've never really thought about it that much.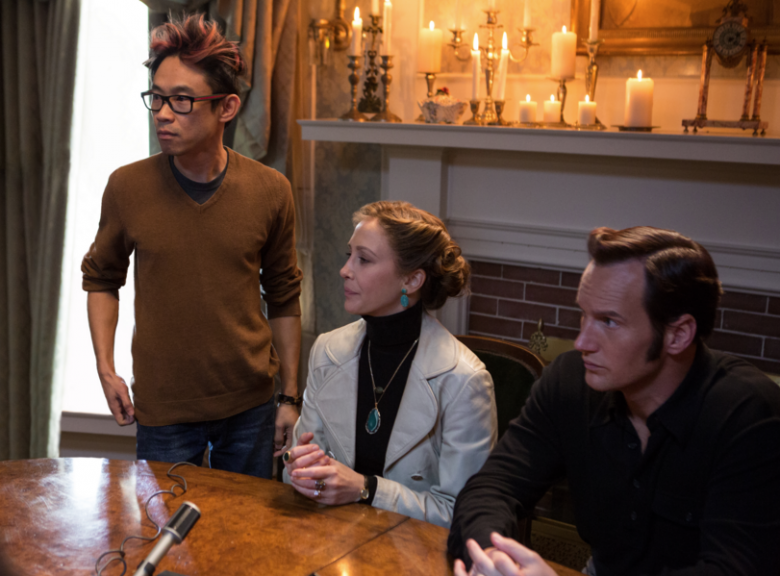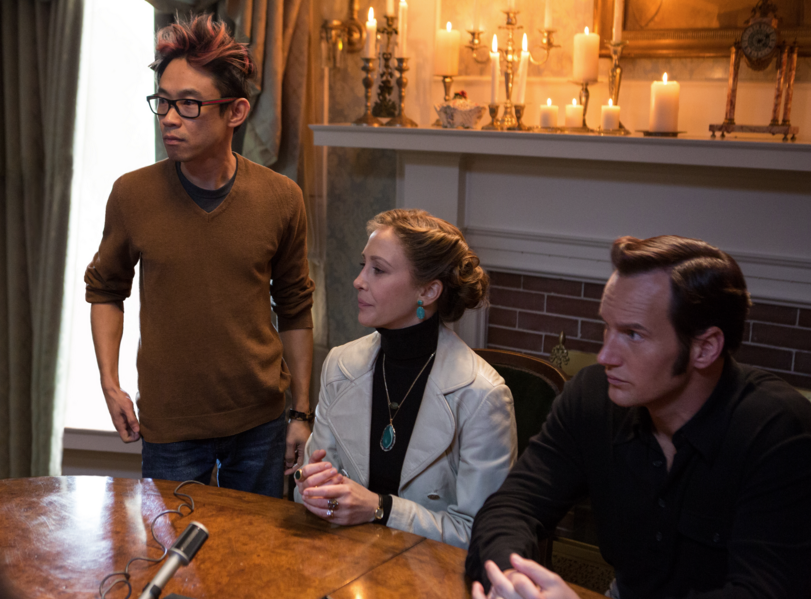 Do you know much about the Southeast Asian film industry? Is there anything in particular about it that excites you?
What I'm most familiar with are the Thai horror films. Thailand is coming out with a lot of great cinema. Movies like The Eye, from the Pang brothers, which I think is great. I like that [film] and the other unique ones that are coming out from over there.
In making your horror movies, does anything supernatural ever happen on set?
I'm so busy trying to make the movie that I'm not privy to the bizarre and supernatural stuff that might happen around me. I could have a ghost standing right next to me and not be aware of it. I'd probably tell it to go get me a coffee or something. On The Conjuring 2, it was actually smooth sailing.
What's the secret to making a successful horror sequel?
It's hard to make any sequel to a commercially successful movie… But it's triply difficult when it's a horror movie. I can't think of a horror movie where the sequel was better than the original. I guess there's Aliens [the sequel to Ridley Scott's Alien], but there are just a handful of those. So I thought about what we could do to make [the Conjuring sequel] different. I realised that although audiences love the scares of the first movie, what made them love it even more are the characters. They fell in love with Ed and Lorraine Warren. Because of that we decided to make a movie that focused more on them. For me, crafting the scare scenes is kind of the easy stuff. I wanted to get the character arcs and the story correct and then go back and see what kinds of scares I can come up with that feel different.
Did the water sequences in the basement in The Conjuring 2 prepare you for bringing the DC superhero Aquaman to the big screen?
The irony was, when I was shooting all that rain and the submerged set with all that water, I was thinking: 'Oh no, I'm going to have to put up with this for an entire film. This sucks!' It's difficult to shoot in water. Over the years, with water-based movies, you hear how miserable it was for the actors to shoot, so we'll see.
Like its predecessors, Furious 7 ventured to other parts of the world, but you didn't spend much time in Asia. Why was that?
I came onto [the film] a bit late, so we already knew where the production was going to take place. The United Arab Emirates was already locked, so we went along with that. I knew that the characters would be hopping around the world, but I knew I wanted the movie to open in Los Angeles and end in Los Angeles. That was very important because that's where the story started and it was the right thing to do as well. Especially with our farewell to Paul, we wanted to bring it back home.
You introduced several new characters in the film played by actors such as Jason Statham, Kurt Russell and Ronda Rousey. Was it a challenge to balance the existing characters' development with the new characters?
Juggling an ensemble is not the easiest, but it's doable. As long as you know where and when to do it, that's the key. The chance to work with Kurt Russell was really exciting. The guy's a living legend; I grew up on his movies. To get him to be a part of this movie, for me, was a big win.
Working with Jason Statham was really exciting too because he's new to the franchise and, like me, he's the new kid on the block. That allowed me to kind of create his character with him from scratch.
The Fast and Furious franchise is on number seven. Aside from the Bond films, Star Trek and a few others, there aren't many that have gone that far. Why do you think this is such an enduring franchise?
I think it's because audiences love the characters. Of course, they also love the action, but people feel like they can relate to these characters. That's very important. Whether it's in the horror genre or an action film… I feel like if I can get you to relate to my characters on an emotional and human level, then I can put these characters in outrageous and outlandish situations and you'll go along with it because you connect with them.