Three skytrains connecting terminals at the capital's Soekarno-Hatta International Airport are part of the government's push to modernise Indonesia's infrastructure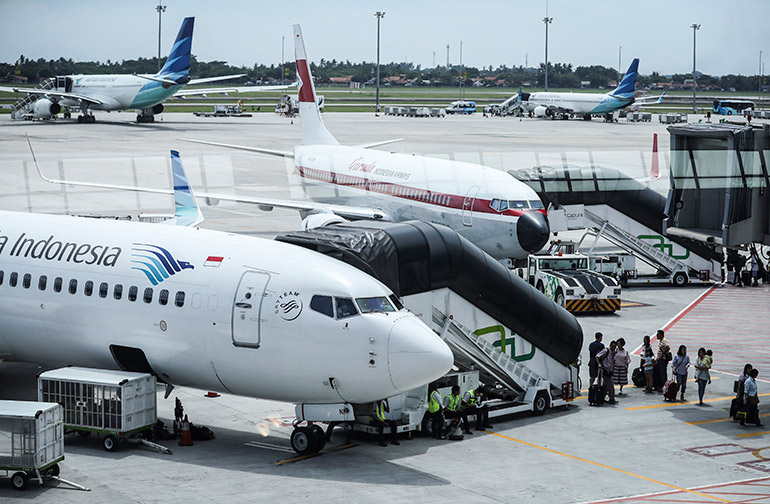 The construction of three Skytrains at Jakarta's state-owned Soekarno-Hatta International Airport, the capital's main airport and one of the busiest in Asia, will be completed by August, Coconuts Jakarta have reported officials as saying.

"There will be a commissioning process – making sure that everything is ready before becoming fully operational in the second half of this year. Commissioning takes about one month," Yado Yarismano, public relations manager for the company that manages the airport, told local media outlet Kompas, according to Coconuts.

At present, passengers travelling from one terminal to another must make the journey by road, with limited public transportation on offer.
The Skytrain is one of many similar developments being undertaken by President Joko Widodo, who has made investment in infrastructure central to his pre-election target of achieving annual economic growth of 7%. Growth was just above 5% in 2016.
In 2015, Widodo set aside over $400 billion for infrastructure projects, but the populist leader has faced numerous challenges implementing his ambitious plans – chief among them being the acquisition of land in a country with a long history of land disputes. When the state-owned enterprise that operates Soekarno-Hatta decided to build a third runway, it took five years to identify the owners of the land it needed for the expansion, according to Gavin Munro, Asia-Pacific head of infrastructure finance for bank Société Générale.

In February, the Asian Development Bank released a report highlighting Southeast Asia's infrastructural shortcomings, which it said required immediate attention if the region was "to maintain its growth momentum [and] eradicate poverty".
According to the report, Indonesia spent $23 billion on infrastructure in 2015, but would need to ramp up its investment to $74 billion a year between 2016 and 2020 to prevent the country's breakneck development from grinding to a halt.