Born and raised in the Basque country of Spain, chef Eneko Atxa is famed for his three-Michelin-starred restaurant Azurmendi, located just outside of Bilbao. The 35-year-old is now at the helm of Aziamendi at Thailand's Iniala Beach House, fusing Iberian techniques with local produce to create something truly unique.
How did your love affair with food begin?
The best memories from my childhood and youth have always been linked to the kitchen, which was the heart of my home. My mother and my grandmother used to cook and everyone else enjoyed their food. I have really good memories of the kitchen in my home, as it was the place where everyone would come together to eat, so I think this link has allowed me to keep in mind that pleasure, enjoyment and gastronomy go hand in hand.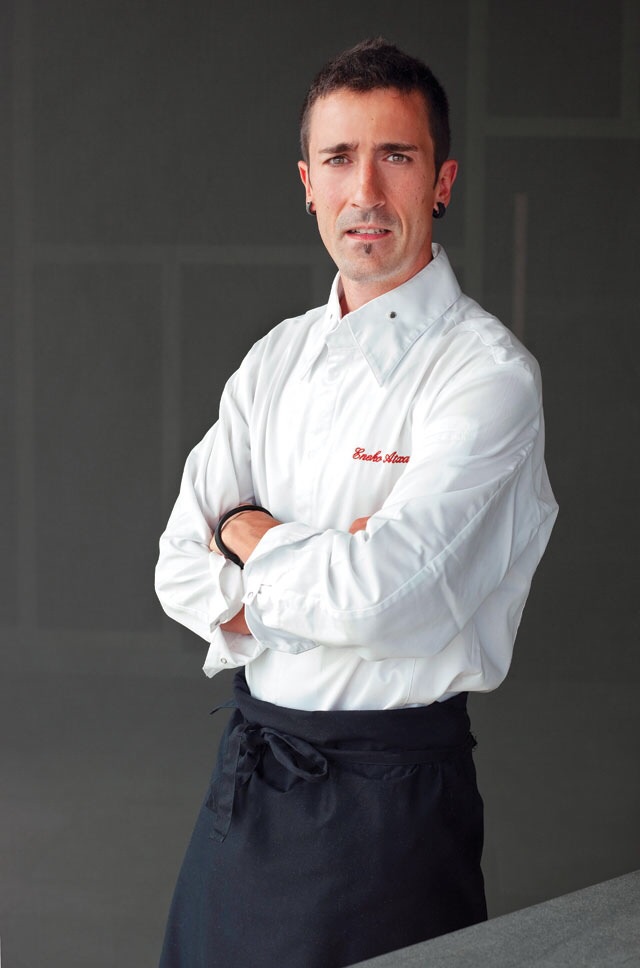 What was your favourite food as a child?
Red beans with sacramentos, which is homemade black pudding, bacon, chorizo and a pork chop. It is a very popular dish in the Basque country.
Why did you decide to take up the position at Iniala Beach House?
I really like the Thai culture and its approach to food. If you walk around the streets of Thailand, you can see everyone eating by the side of the road and there is really a great energy about it.
How does cooking at an exclusive resort on Natai Beach compare with cooking in Spain?
It is an interesting experience. Without a doubt, I believe that the Thai people and the Basques share something very important and similar when it comes to food, in that both of our cultures focus heavily on food, and for a cook [to focus on food and culture in the kitchen], that is the most attractive and challenging situation for us.
Has Thailand ignited any new food obsessions in you?
Yes, street food!
What is the biggest lesson you've learnt in your career as a chef?
Humility, work, perseverance and proximity to one's family are necessary to keep your feet firmly on the ground.
Can you please explain your food philosophy?
I make identity cuisine that is tied to a territory and based on the roots [of that area's culture]. Creative but without fanfare, my cuisine is based on the produce of the traditional Basque recipes. I add a touch of modernity to the local cuisine while maintaining the balance between the vanguard and the roots of tradition.
Celebrity chefs have become quite the phenomenon and reality TV cooking shows have taken over our airwaves. Do you think these things are good for your profession?
They're fine; they promote gastronomy and enable society to understand what goes on behind our work. Overall, I like most of the shows I have seen.
If you had to choose one last meal, what would it be?
It is difficult to choose only one meal. I have tried several great meals lately. For example, I really like Andre Chiang's Restaurant Andre in Singapore, Amber by Richard Ekkebus, Manresa by David Kinch and the spectacular lunch at Martin Berasategui in the Basque country.
What do you think human beings will be eating in 100 years' time?
We will continue to eat the produce of Mother Earth. I would guess that we will feed in a similar way to today.
Keep reading:
"Fit for a Kim" – At $140,000 a week, Iniala Beach House doesn't come cheap. Southeast Asia Globe was invited to indulge in design and degustation in a pocket of coastal decadence