Cinematographer Christopher Doyle has worked on films such as In the Mood for Love and The Quiet American, and this month he will adjudicate at Tropfest Southeast Asia. Here, he discusses collaboration, how new technology is revolutionising the industry and why he doesn't watch films
By Daniel Besant
To say Christopher Doyle has had a varied life is an understatement. Practitioner of Chinese medicine in Thailand, cowherd and ship's crewman are but some of his previous jobs. And that was all before, at the age of 32, he moved into film and went on to work with directors such as Wong Kar-wai, M. Night Shyamalan and Gus Van Sant. His reputation within the film world is such that he can now pick and choose which projects to work on and, more importantly for him, the people he works with.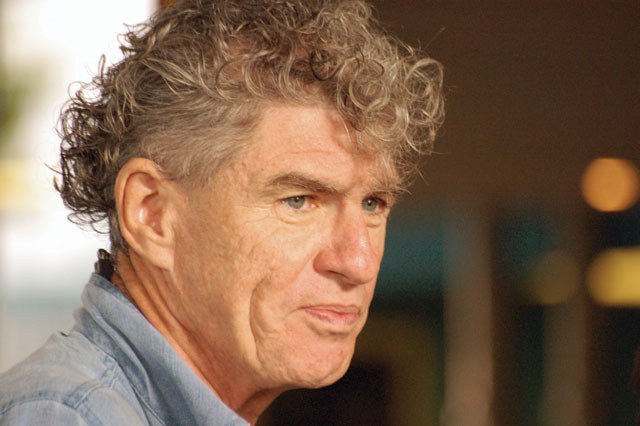 It is mid-afternoon when Australian-born Doyle – in his home city of Hong Kong – appears on screen for a Skype chat. He's effusive, engaging, with just-got-out-of-bed hair and a mischievous demeanour – throughout the interview, he swigs from a bottle that looks suspiciously like whisky. However, there is no doubting his immense love of filmmaking and of telling people's stories.
How are you today?
We're in good shape. We're looking at nurses' uniforms.
You've been working on a trilogy of films about Hong Kong recently. Can you tell me about them?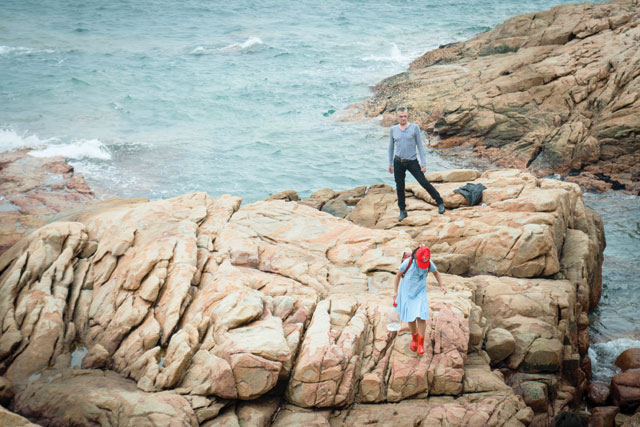 We did a film last year, which was reasonably well received. It was commissioned by the Hong Kong Film Festival to celebrate Hong Kong youth, but we thought there was something more to say. The style of the first film was quite engaging because it had the kids expressing their own aspirations, their own lifestyles and their concerns about their families or food or whatever, so it was quite a refreshing process.
So we wanted to continue that into the other generations – people in their late teens, early twenties and then my generation, the older people. So that was kind of gestating, and then the kids started to get out on the streets and started to speak their own voices. So that kind of catalysed the whole thing. This was a very special moment in the social, political and personal history of this city, so it kickstarted the whole thing again.
Did being there for the recent pro-democracy protests change your vision for the whole project?
Yeah, it made us more optimistic. I think it made the whole of Hong Kong more optimistic. I think that's the whole point of the film, like any film with integrity, like the films showing at Tropfest. They show who we are and they engage with people in a way that can't be done in any other medium.
You are about to be a judge at Tropfest. Is this your first time on such a panel?
I don't want to be a judge. I don't think I have any right to judge anyone else's work when I don't know what I'm doing half the time. This concept of best cinematography, of best film or whatever is total crap. They are all good in different ways and they are terrible in the same way.
That's why the energy of the space is important, the energy of the people you are collaborating with or, for example, the kids on the street. They push the thing forward.
I don't mind giving talks that celebrate that, because that's what I feel, and I know kids respond to that very well. They need to be enthusiastic. They've always been told they need to go to school, to do this, to listen to that and it will cost $100m dollars and you'll never get into Hollywood anyway.
I say: 'Fuck that, let's get on with filming and make whatever we can with whatever we have and get on with it.'
We've got YouTube, mobile phones – we can all make films. If you have something to say, just say it. So I think judging people is just another way of kicking them.
You recently said that this is the most astonishing period of film history.  Why do you think that?
[Holds up a smartphone and waves it] You can do anything, you can make a film with all kinds of things now. The materials have liberated people.
You have said that there's a different energy in Asia. Tell us about that energy?
The energy comes from people having to live closely, the ups and downs, the give and take of life. You're engaging with life more directly, as you do.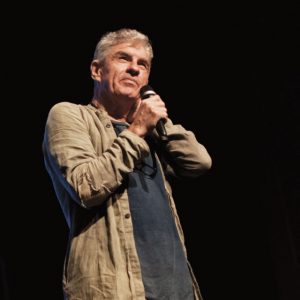 It's different from living in the US, for example, where you may have never seen a dead body. That's not life. It's an antisepticised way that modern life has created for us.
The great thing about engagement with people is that it creates fictions, it creates energy and it creates stories. It creates a visual and emotional excitement that, for someone who looks, they will respond to.
What is the best film that you have watched recently?
[Long pause] I don't really watch films. That's why I don't think I should be a judge. I know about what I have to share about other people, and that's why it's about this conversation right now, or in a bar, in a film or a dance. It's all the same to me. There's no hierarchy.
I think films take too much time to watch, actually. At least with a book you can flip through the parts you don't like.
Are you working in Southeast Asia at the moment?
I've done five Thai films, we're preparing two Malaysian films. Just done one in Singapore [Fundamentally Happy] with one more coming up.
Tell me something you've never told an interviewer before.
I love you.