OPINION: The economic integration of Asean this month is expected to open up borders in the region, bringing the promise of more financial opportunities. But national governments and Interpol are also wary of increased cross-border crime

In an increasingly globalised and connected world, transnational organised crime continually seeks to exploit weak points in our interdependent border security architecture.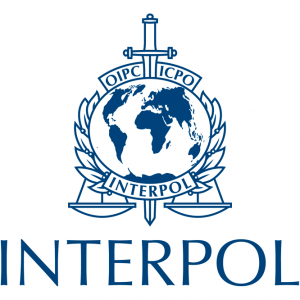 Increased economic development, the movement of people and goods and closer regional integration – including in Southeast Asia – must contend with the criminal networks behind irregular migration, trafficking in illicit goods and the cross-border movement of extremists and terror suspects.
For law enforcement officers to be as effective as possible it is vital they have the information they need, when and where they need it, especially at border points.
The need to address these increasing challenges underpins the new three-year EU and Asean programme led by Interpol that was launched in Jakarta in October.
One of the priorities of the programme is to provide regional support in tackling some of the negative aspects linked to the increased movement. For example, it will help improve law enforcement capacity, connectivity and communication through its global network by seeking greater cooperation and exchange of information between key regional transit hubs.
The truth is, as with other regions, there is a lack of consistency, a necessity to build trust and a need to better equip and support frontline police in countries across Southeast Asia so they can better manage their borders.
Strengthening policing capabilities in the area of border management means, for example, extending access at border points to Interpol's secure global police communications system I-24/7, so that intelligence can be exchanged, databases accessed and linkages made. It also means providing training, conducting operational activities, research and analysis, and trend mapping.
More fundamentally, it also means we have to think about future law enforcement opportunities to strengthen border security within an integrated policing model that addresses a range of crimes such as terrorism, organised and emerging crimes, and cybercrime.
This is because in an age of global security challenges and global policing, we need a policing model that reflects both the complexities and different paces of globalisation and sustainable development.
To develop border management that is fit for purpose, Interpol has been working to build integrated and innovative solutions in collaboration with partners and stakeholders, including within the private sector on the basis of trusted partnerships.
One such example is I-Checkit, developed in a first phase to enable airline and transport firms to submit passport information for screening against Interpol's global stolen and lost travel documents database.
By using stolen or fraudulent travel documents, criminals are able to conceal their identities, move between borders and access key services in their attempt to carry out illegal activities and escape justice. Enhanced measures to detect the illegal use of stolen travel documents are therefore critical to global crime prevention.
With its real-time alert system, the I-Checkit screening initiative can become an invaluable investigative and preventative tool. It increases the use of Interpol databases to enhance national border security and identity verification measures.
A database match triggers an instant alert so the situation can be investigated. Notifications are sent to the Interpol General Secretariat in Lyon, France, Interpol National Central Bureaus in the countries concerned, and other relevant national law enforcement entities.
In some cases, this highly secure screening process will alert security teams within companies to the fraudulent use of travel documents, without revealing any personal data.
I-Checkit will also give unprecedented insight into criminal activity that usually occurs beyond the reach of law enforcement bodies. This will enhance investigation capabilities on a global scale and potentially even stop criminals before they carry out their activities.
The need for such innovative and risk-mitigating solutions for policing today was again underlined in early November when the world's police chiefs met at Interpol's General Assembly in Kigali, Rwanda, and endorsed the rollout of I-Checkit following a successful pilot phase with Air Asia.
Effective border security is an essential part of combating transnational crime.
By engaging with trusted partners and neighbours, as well as with stakeholders across all sectors, through integration, collaboration and innovation we can take the necessary steps to help deliver stronger policing capabilities and build safer communities.
Michael O'Connell is the director of operational support and analysis at Interpol, the world's largest international police organisation. It counts 190 countries as members, who work together to combat transnational crime.