2018 has been designated as the International Year of the Reef – the third within the past 20 years. While old challenges still prevail, new challenges have emerged. Petch Manopawitr, deputy of the Southeast Asian branch of the International Union for Conservation of Nature (IUCN), describes the potential impact of the Year of the Reef and the opportunities that lie ahead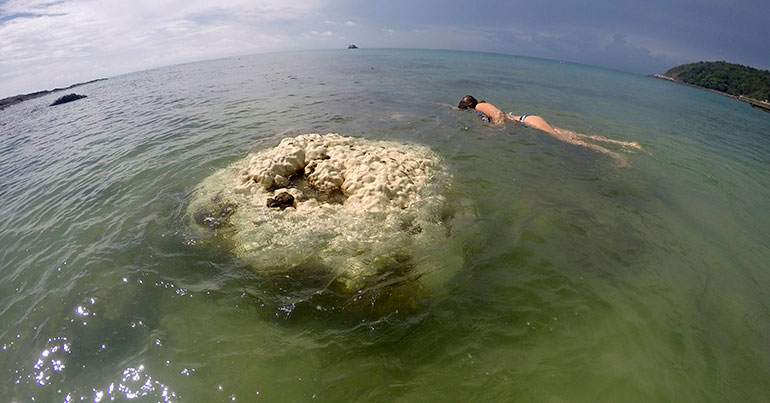 A major component of the International Year of the Reef (IYOR) is raising awareness, and a lot of effort has been put into this. Has this had any effect on decision makers in Southeast Asia?
Generally there has been an awakening about climate change effects on coral reefs. The global bleaching event [that occurred between] 2015 and 2017 really showed that the reefs are the most vulnerable. There has been good development in several countries in developing marine protected areas (MPAs). But the essential questions about the effectiveness of them remain to be answered. In terms of recognition and policy, that seems to be better now than earlier IYORs. Governments have been pushed to act with stronger measures.
You also see countries like Myanmar now opening up and drafting policies for MPAs. They are now starting up from scratch in the marine environment in collaboration with IUCN and a number of conservation organisations. At the same time, tourism is booming, so maybe they can learn from the bad experiences in Thailand. Mass tourism is not easy to manage.
What challenges will organisations like IUCN face in coral reef conservation in the coming years?
The biggest challenge right now is climate change. So if we cannot solve the challenge of climate change, the reef ecosystem is pretty much doomed. Research has shown that if you have healthy reefs, measures can have a good impact. Maybe they cannot avoid bleaching, but they can recover faster. In Thailand we have seen this in a number of marine protected areas – they were very well protected but were also heavily affected by the bleaching event in 2010. Seven years on, and we have [seen] a very good recovery in those parts.
There have been three IYORs from 1997 until 2018. What has been the most positive outcome from them?
Recognition that we need to save the reefs. Some very large initiatives have started up, like the Coral Triangle program, where we put coral in the heart of everything – wellbeing of people, natural capital and food security. We need to strike a balance between conservation and development. Now people see the reefs as something connected to the rest of the society.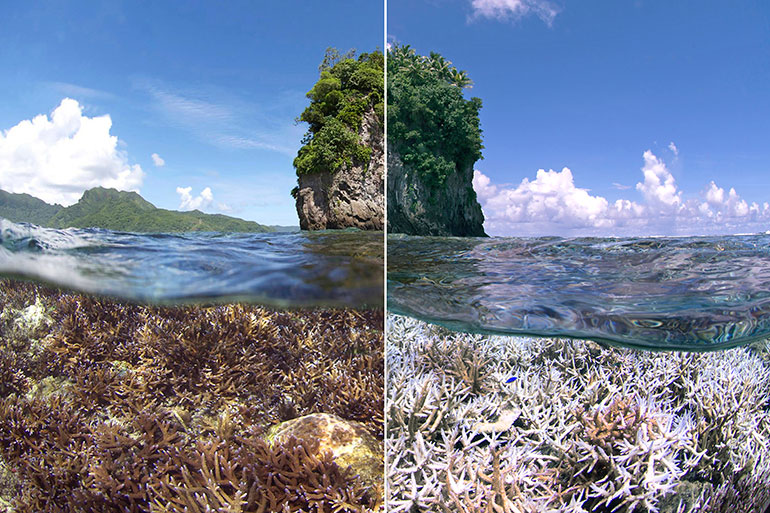 Two big threats to coral reefs are bleaching and ocean acidification. How do you cope with these 'super threats'?
We have to think in a global context [like] reducing carbon emissions through implementation of the Paris Agreement. If all countries stick to that, it will be OK. Coral reefs will be a very good indicator of the progression of the effects of the carbon reduction.
Another relevant issue is plastic pollution. Earlier this year, a scientific publication showed how urban use of plastic can have a negative effect downstream, where plastic pollution increases the possibility of diseases in the corals.
[manual_related_posts]
New challenges seem to be popping up all the time – the latest being hazardous chemicals in tourists' sunscreen. How do you balance a threat to people's health (skin cancer) with the health of the reefs?
People should realise that the amount of sunscreen that they collectively use can have quite a big impact on nature. You have a choice now between a 'reef-safe sunscreen' and a traditional sunscreen with harmful chemicals. It is the consumer's choice – which way do you want to go?
There are alternatives, such as a company in Thailand that has developed and promoted a reef-safe sunscreen using a mineral base instead of chemical ingredients.
Uffe Wilken is a Danish science writer and communicator. His main focus is on science and nature in the Arctic and in Southeast Asia.