Architectural, décor, and building material professionals from across Southeast Asia will gather in Phnom Penh, Cambodia to attend Cambodia Architect & Décor, the 4th International Exhibition on Building Materials, Architecture, Interior Design, Furniture and Décor, which will be held from 6 to 8 June 2019, at the Diamond Island Convention and Exhibition Center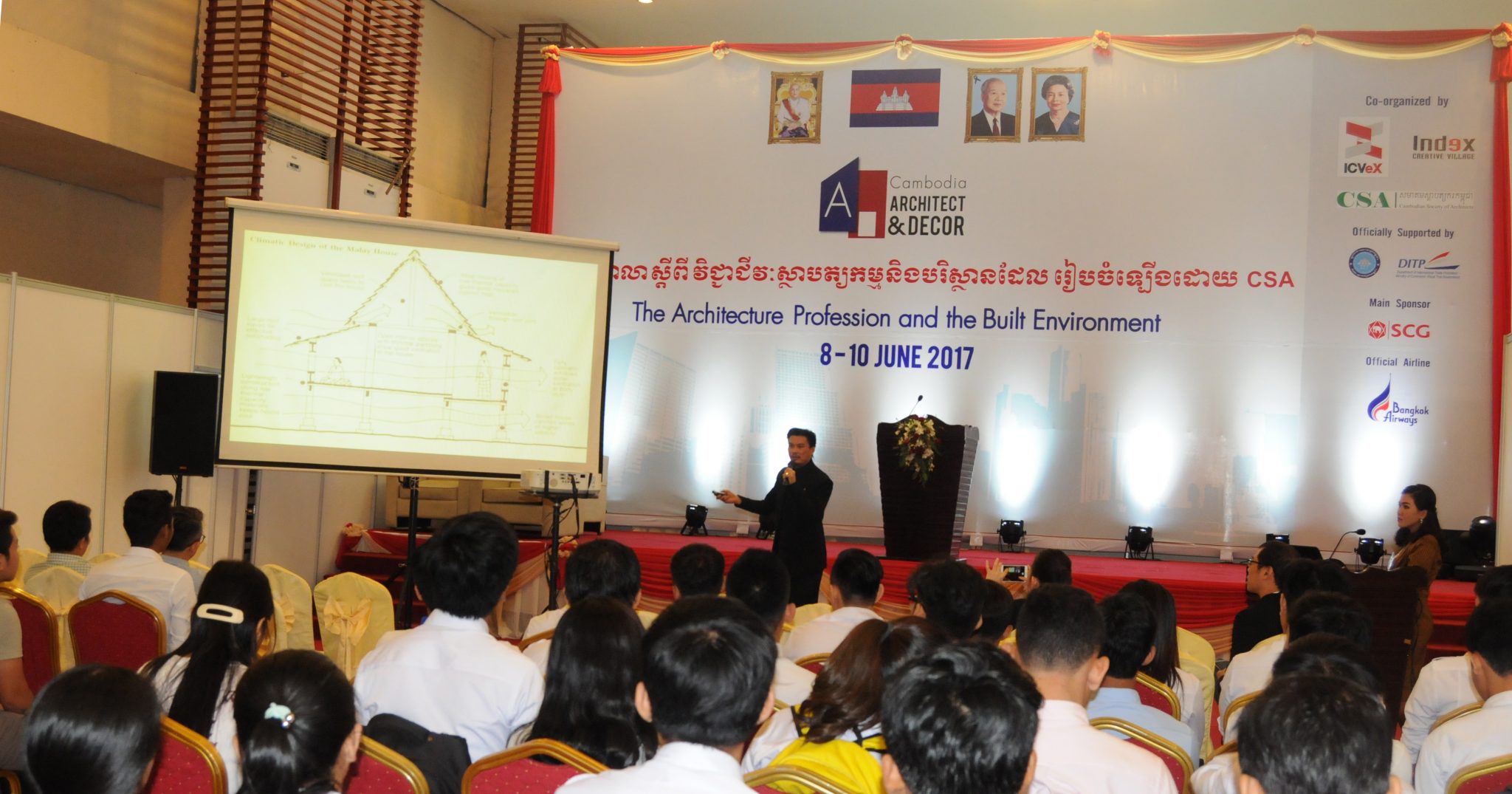 Organized by ICVeX Co., Ltd. with the support of  Cambodian Society of Architects (CSA), Cambodia Architect & Decor is the leading industry platform for business opportunity, education, knowledge exchange and sharing, as well as the best single gathered source for suppliers of building materials, architecture, interior design, furniture and decor.  The exhibition offers architectural, décor, and property development professionals the opportunity to expand their network, and meet with over 100 leading industry manufacturers and suppliers from across Asia, including Cambodia, China, Korea, Malaysia, and Thailand.
For four consecutive years, Cambodia Architect & Décor has been the leading exhibition for serious architectural, décor, and property development and construction industry professionals who work with top manufacturers, and who are influencing and shaping the future direction of Cambodia's rapidly evolving build and design environment.  In addition, Cambodia Architect & Décor has highlighted and placed greater focus on the architectural and décor sectors that are essential in creating beauty and practical use in design and cityscapes across Cambodia.
Cambodia Architect & Décor offers unique insight into an industry that will shape Cambodia's building landscape for years to come.  The exhibition will present opportunities for new and existing architects and décor professionals to be inspired and gain insight into key topics, the range of new products being offered in the market, explore the latest trends, and take in valuable expertise from industry leaders during the technical seminars being offered.  Important topics for 2019 include smart lighting, specification writing in architectural practice, and smart cities, among other topics.  And for those with a more competitive edge, the exhibition will also feature a design competition, themed "City and Life, where participants may test their skills and show off their talents.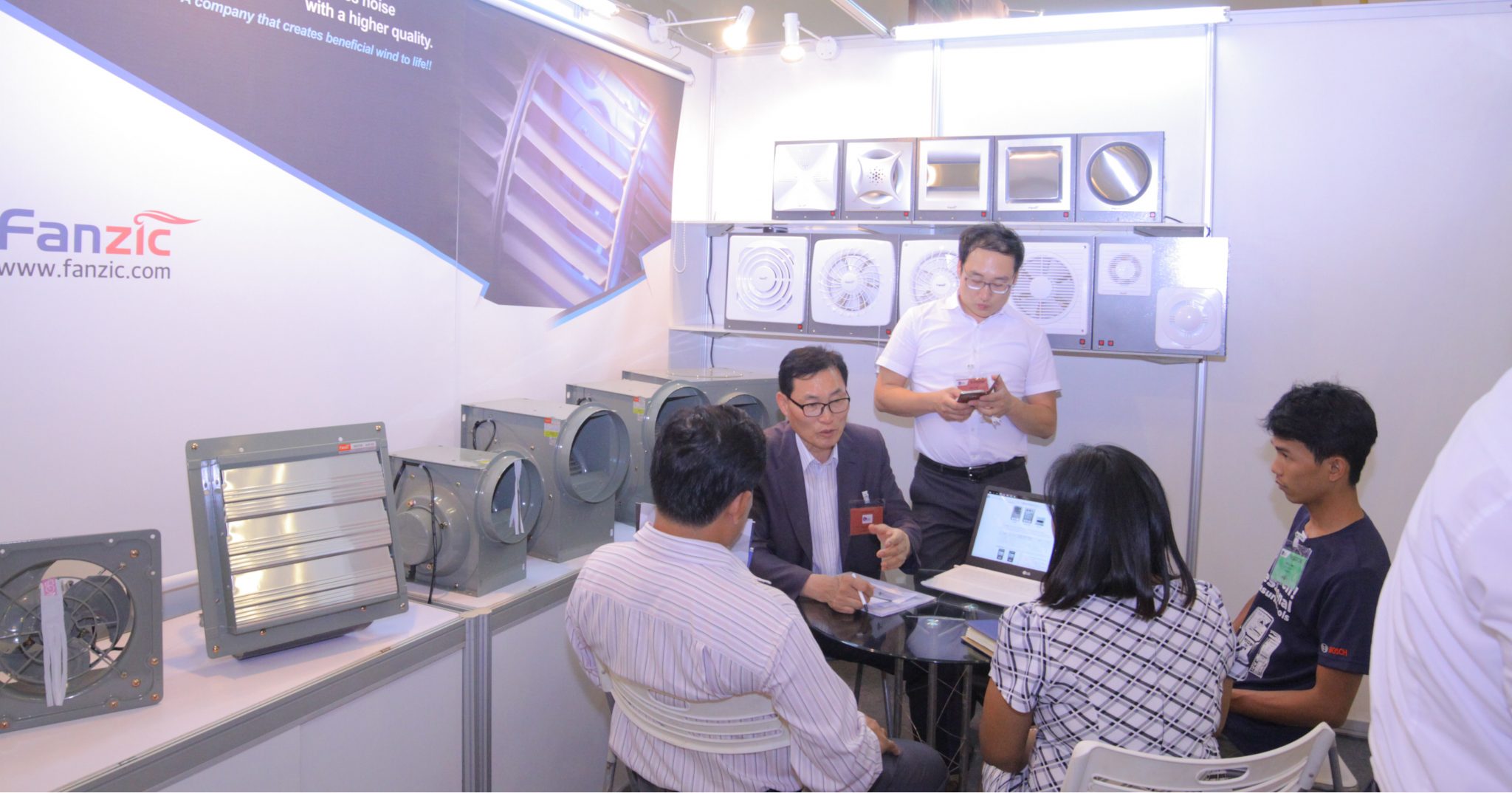 For the past four years, the number of manufacturers and suppliers that set up exhibit at Cambodia Architect & Décor has risen steadily.  Representatives from leading companies in building and construction materials, doors, windows, roofing, furniture, interiors and decoration, installation, utility systems, safety and security systems, lighting, electrical appliances, and tools and equipment, will be on hand to answer questions, and discuss their products.
Cambodia Architect & Décor is proud to be officially supported by the Ministry of Commerce, Cambodia Chamber of Commerce, and the Board of Architects in Cambodia.  In addition to the official sponsors, the exhibition is proud to also be sponsored by many other big names, including Jotun, the decoration sponsor, SUNON the main sponsor, and co-sponsored by Formica, Decoration Partner, K Supply, L&E, TOA. And media supporting by Yellow Page Directory, Brandex Directory, Construction and Property Magazine, Digital Pages, and Southeast Asia Globe.
With the impressive lineup of supporters and sponsors, the exhibition provides a reliable platform and excellent opportunity for companies to promote their brands in Cambodia and meet new customers, of which a significant number have translated into sales and business.
With Cambodians' increasing living standard, and continued growth in property development, Cambodia Architecture & Décor is an important event for professionals, practitioners, and manufacturers who want to grow in their knowledge, expand their network, and grow their business.
About the Organizer
ICVeX
ICVeX Co., Ltd. is a professional organizer of trade exhibitions creating business platforms for international suppliers to meet with business partners in Southeast Asia.  Exhibitions successfully done by ICVeX include Cambodia Architect & Decor, Myanmar FoodBev, Myanmar Retail Sourcing Expo, Myanmar Build & Decor, and Myanmar International Tourism Expo, and managed exhibitions such as Bangkok International Grand Motor Sale (BIG Motor Sale) 2015-2016, ITAX Marketplace 2016, Ultrawealth Expo 2017, Automach 2018, Bangkok Beauty Show 2018, and Taiwan Expo 2018.
ICVeX is the subsidiary of Index Creative Village Public Company Limited (the 7th World class event agency). With professionally experienced team of management and staff, added by our extensive business network, we are confident in delivering high quality business platform through our exhibitions.