Every innovative, bright-eyed young startup founder has an end goal from the beginning, regardless of her company's size or the products, ideas and services she's selling. Perhaps it's following in the footsteps of startup fairytales Uber and Airbnb, with an IPO-listing. Maybe the vision is to even remain private. For many entrepreneurs though, having their startup acquired and watching others carry on the idea they've built is the big dream. Building a company for the purpose of selling it has also been a proven strategy for a fast payoff. Like any asset, the more attractive a business is to potential acquirers, the more likely it will be purchased.
As the vice president of business development for Agoda, one of the world's biggest online hotel reservation services, Timothy Hughes receives many pitches from such ambitious entrepreneurs who are confident their idea or product is the next big thing, and that Agoda – or US-based The Priceline Group, which itself acquired the then-two-year-old Agoda in 2007 – will buy them out.
Established as a startup in 2005 in Thailand, Agoda is reported to be the only Asian online travel company to hold a spot within the top six and the company has now grown to a team of about 2,000 people. The Priceline Group, which also includes Kayak, Open Table and booking.com, has a combined market capital of about $65 billion. It was this year ranked fourth in Fortune magazine's 'world's most admired companies' list and by Fast Company as one of the world's most innovative companies.
"We are one of the world's biggest e-commerce businesses and have mountains of data, huge engineering teams and some of the greatest data scientists around, but we are always lustful for more data,"

Timothy Hughes
According to Hughes, there is one key reason that a huge, profitable corporation that has truckloads of resources, capital and infrastructure wants to buy a startup: "We want to buy companies to accelerate a path to a future revenue stream. The revenue stream then sets the price of the acquisition. If that revenue stream is sooner, we pay a bit more. If it's more certain, we pay a lot more. If it's further out, then we pay a little less," he said.
There are two kinds of acquisitions that The Priceline Group make: the big ones, such as the group's 2014, $1.8 billion purchase of online restaurant reservation giant Open Table, and what Hughes calls the "acqui-hires".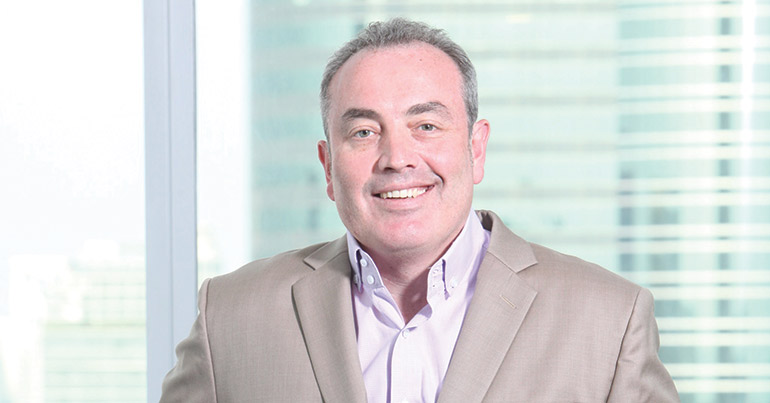 "This is where we find really good, smart people that have built interesting products or systems and bring them in to help Agoda."
One of the biggest misconceptions that entrepreneurs striving for acquisition have is that Agoda are only interested in travel-geared startups. "I am least interested in travel startups – we already have expertise in that field. What we need help with are the areas beyond travel. We have an engineering team of about 550 people, and they need help in a whole range of areas," he said.
Why data always rules the roost
Startups with a nose for data will always be among the most attractive acquisitions for big corporations.
"We love data, and we love people who love data. We are one of the world's biggest e-commerce businesses and have mountains of data, huge engineering teams and some of the greatest data scientists around, but we are always lustful for more data," Hughes said.
The first acquisition Agoda ever made was of 24 "data geniuses" from a startup in Israel that was running optimisation and bidding engines, he said. "They had a passion for and an understanding of data, and that was intoxicating for us."
When it comes to talent grabs, big businesses are not just looking for skills and ability but also sound judgement and passion. While a startup may be founded by two brilliant, enthusiastic minds, it's common for the remainder of a team to be hired in a rush due to the pressure to 'get things going'.
"One of the key criteria I look for in a good startup is their ability to hire great people. I think it's essential to take the time to be selective in hiring," Hughes said.
Underperformance is a challenge facing almost all businesses, but when you have a company of 2,000 people as Agoda does, it's easier to manage the underperformers, Hughes said. "When you have 10 people in your startup, you can only afford to have a team at its fullest. You can't afford to have only half a team of brilliant people. I'd say it's even better to have a gap than to fill a gap with someone who is a six out of ten and who will perhaps undersell your company when you are meeting people like us," he said.
Foresight and structure matters
A test Hughes will often employ to sound out the clarity of vision of a startup that Agoda is interested in acquiring is to ask them to describe their business in a 140-character-or-less tweet.
"I've met 50 or so startups already in Bangkok and with many of them, 15 minutes later when I left the meeting, I still didn't know what they were doing. So I put this challenge to them. I can do this for Agoda immediately: online accommodation and reservations system, born in Asia, going global. But you would be surprised at how many startups struggle to answer this question. If you don't have that clarity and vision then you do not have the drive or focus that is needed to succeed as a startup."
Solid, clean ownership structure is also alluring for big companies looking to acquire a smaller one. "We often get caught up in operations. I have met some startups we've been interested in but we soon discovered that underneath the hood, the set up of the business and ownership structure reads like the Bible, with this family linked to that family and so on. It's thoroughly confusing. And then some companies set up here but register there, and that makes things complicated for us," he said.
"We are a public company, we are risk averse and we don't want to be accidentally buying a liability with some hidden shareholder that's going to sue us. Make sure you know the who's who of your startup's investors as well as your corporate structure."
The IPO or acquisition debate
According to Hughes, one of the most rewarding aspects of being acquired is witnessing your startup grow to greater heights – and become more profitable.
"You don't have to be profitable as a startup: very few are actually profitable in their first few years – it's more about the mindset of that business on that future path revenue. Take Uber as an example. My guess is that they are losing money, and losing a bucket load. But they have a path and a clear vision of what they have to do, and when they have to flick the switch between losing money and making money, and certainly there is money coming in the door.
"It's one thing to have a cool, sexy product that you are proud to show off, but the founder's mindset always should be 'what is my path to this revenue-generating machine'. You need to show me how you can make your business work without relying on SEO (search engine optimisation) and Facebook."
What companies like Agoda and other ecommerce giants can offer startups are the tools and engine to kick start that revenue path: mountains of customers, rivers of data, and, importantly, a highly competitive market that provides the pressure to execute.
Hughes also noted the importance of startups forming relationships with bigger companies from the early stages, whether they are tracking towards IPO or acquisition.
"You need to be mindful not to be stuck inside the startup bubble. You need to get to know the bigger companies – how they think. Meet their business development teams, attend their programmes, meet the telco giants and understand how they work so that when you pitch to them, you know the language that they speak."
As someone who is involved in significant acquisitions, and who meets with some of the regions best and brightest startup talent, what is the startup Hughes would build tomorrow if he could?
"I would look to underdeveloped markets with no leaders – and clearly this right now is the optimisation of apps. Everyone uses apps, and global apps are climbing through the roof in terms of growth potential. App developers are the rock starts of the startup scene."
So can he describe this new startup in 140 characters? "A data-driven system for maximising conversions through an app. That's the startup I would pitch."