Indonesian filmmaker Joko Anwar is making moves in a surging industry. He directed the first season of HBO Asia's Jakarta-set supernatural series Halfworlds and some episodes of its new horror series Folklore. He joins other local auteurs enjoying both domestic and international acclaim for movies like last year's Marlina the Murderer in Four Acts, directed by Mouly Surya. The so-called "satay Western" about a wronged woman out for revenge won raves at 2017's Cannes Film Festival, and is the nation's pick to compete for Best Foreign Language Film at next year's Academy Awards.
Filmmaking in Indonesia dates back more than a century, and movies were first shown there in 1900. The current resurgence comes after last century's bumpy journey for an art form that never totally took hold of audiences' imagination.
"We hear about a once-rich Indonesian cinema culture, but it was an illusion"
"We hear about a once-rich Indonesian cinema culture, but it was an illusion," Anwar told Southeast Asia Globe.
He's referring to the sagas of Sundanese legends that were popular with Indonesian audiences in the 1920s, but were told from the point of view of the Dutch directors who made them on location in what was then the Dutch East Indies. In the early 1930s, elaborate romantic melodramas were all the rage, but they were created by Chinese entrepreneurs who were flush from the Shanghai movie boom and extending their market around the region. Heavily financed foreign productions discouraged local film production, which was scattershot and based mainly in Jakarta. The Great Depression and Dutch taxes made this dream all but impossible by the mid-1930s.
A handful of enterprising filmmakers dipped their toes in the water in the 1940s – just before film production was banned under the Japanese occupation. Government-approved political films saturated the post-Independence era until a string of indie domestic films enjoyed huge success in the 1980s. The 1988 political biopic Tjoet Nja' Dhien was the first Indonesian film to be invited to Cannes. Soon after that victory, local filmmaking took a big hit when the government lifted a ban on the screening of foreign films. Indonesian moviemakers couldn't compete with blockbusters from Hollywood and Hong Kong. During Southeast Asia's economic crisis of 1997, Indonesia's economy tanked, along with box office sales and investment in domestic film production. Just six movies were made in Indonesia in 1999.
The industry has been recovering since the mid-2000s, and in most Indonesian cities, air-conditioned multiplexes are seeing relatively healthy sales. John Riady, an Indonesian entrepreneur and editor at large of the Jakarta Globe, describes Indonesia as "the most invisible country in the world", referring to the rarity of good English writing about the country and poor tourism marketing. It's home to a quarter of a billion people, and its capital, Jakarta, is a gargantuan tech-obsessed metropolis that sends more tweets daily than any other city on the planet. Metrics like that are impressive, but local cinema isn't quite keeping pace.
"Indonesians used to have a closer emotional relationship with movies and cinemas, mainly because there weren't many alternatives to movie-watching at that time, and cinemas were not in high-end shopping malls," explained Anwar. "Today, going to a cinema requires more effort since most of them are inside places which the average Indonesian person – someone who lives outside of Jakarta, for example, or the average Jakartan who doesn't visit luxury malls – has no access to."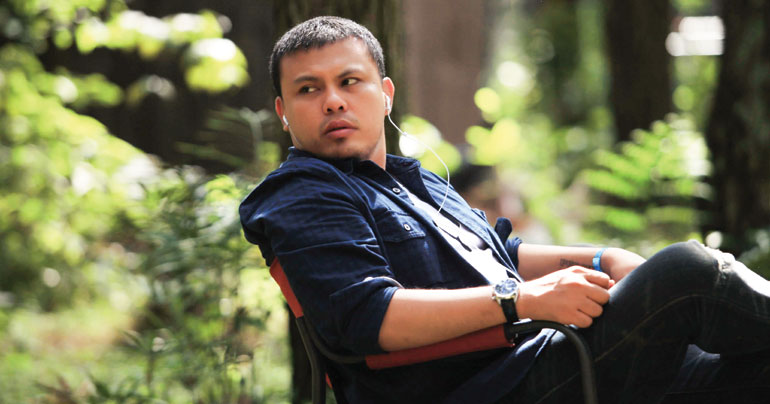 Anwar, 42, is a solidly built man who dresses and talks with the confidence of someone who tours the international film-festival circuit and enjoys a lucrative career. He grew up in a poor part of Sumatra and spent much of his childhood watching horror and kung-fu movies. In 2003, he wrote Indonesia's first gay-themed film, Arisan!, and went on to write and direct a slew of films throughout the 2000s. His 2007 film, Kala, was lauded at the New York Asian Film Festival. His 2009 thriller, Forbidden Door, was screened at film festivals all over the world, and the Hollywood Reporter compared it to the work of Alfred Hitchcock.
The biggest challenge faced by Indonesian cinema is getting audiences in seats, Anwar explained.
"There are too few cinemas, compared to the increasing interest in cinema-going. For the past three years, Indonesia has enjoyed a [rise in] ticket sales for locally produced films, and it seems like we are going to surpass that also this year. However, ticket prices have crept up to keep pace with demand, and this puts a visit to the cinema out of the reach of most Indonesians, who either don't have or can't justify spending that kind of money on a movie ticket. There's also the fact that the older traditions of movie-going are gone, and so unless you're an upwardly mobile Jakartan, cinema isn't on your radar at all. You watch TV. You talk to your family."
Anwar then produced something unexpected: the 2015 dystopian A Copy of My Mind, set in Jakarta during the tense 2014 presidential elections. The urban drama and love story about a low-rent salon worker and a guy who writes subtitles for pirated DVDs featured Jakarta as a character more than a setting.
"My vision of Jakarta in A Copy of My Mind was meant to be a love letter to the city I moved to 20 years ago," said Anwar. "Back then, I was penniless but I fell in love with the city right away. It was a very diverse place and people were more tolerant. Preachers weren't spreading hate in mosques. Nightlife was colourful. We even had a gay film festival – imagine that, in the world's most Muslim-populated country!"
Unlike the Hong Kong of Wong Kar-wai or the Madrid of Almodóvar, Anwar's Jakarta wasn't venerated, there was no background razzle-dazzle. In A Copy of My Mind, Jakarta is a bleak and ominous place, akin to the Phnom Penh of the Cambodian filmmaker Rithy Panh.
"Now, it feels like I don't know Jakarta anymore. I believe that the 2014 presidential campaign started a kind of hateful atmosphere in the city, and in the country," he said. "There were so many black campaigns launched, and they seriously damaged our capability for logic and cultural expression. Now hate has been normalised: you hear it from religious preachers, on the street, even in schools by teachers. With A Copy of My Mind, I guess I wanted to make a time capsule of that one particular year so 20 years from now, when things get better or worse, we can watch that film and remember what happened, and reflect."
There are no film schools in Indonesia, but it does have five filmmaking education programmes at universities and institutes. It has just over 1,000 cinema screens, compared to nearly 15,000 in the comparable economy of India, which has a robust national cinema culture. In the Philippines, the industry employs a quarter of a million people and 50 million Filipinos go to the movies every year.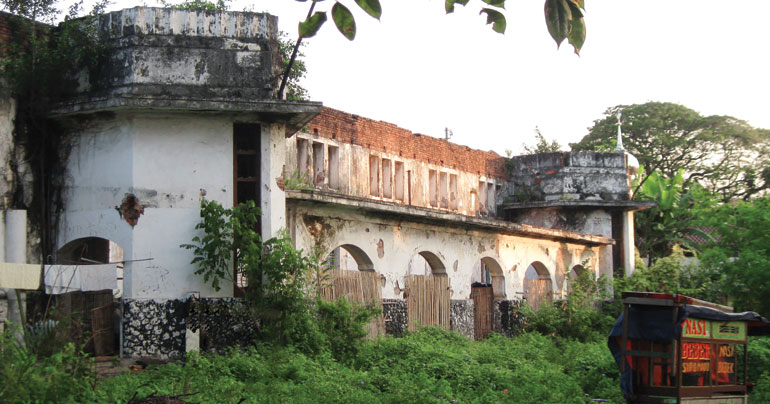 So why does Indonesia lag behind?
"First of all, good and entertaining movies in Indonesia are so rare that momentum in viewership can't be sustained," said Anwar. "This makes it hard to argue for financing, it makes it hard to motivate people to join the industry or take up training, and human resources in Indonesian filmmaking are already so rare. This results in a lot of untrained people making well-intentioned but poor-quality films. But most films are likely to get a theatrical release to fill cinema schedules, thus glutting the market with low-grade product – and this turns audiences off even further."
Anwar hopes the current successes signal a turning point. He spoke of the increase in new movie theatres and educational opportunities, including the workshops and training offered through the government's Creative Economy Agency.
When Southeast Asia Globe caught up with him, Anwar was in post-production after a long shoot on location in Jakarta and West Java for his next film, Gundala, based on 1980s Indonesian superhero comic books. Promo shots and poster art for it are plastered on Indonesian Facebook pages and in that deluge of Jakartan tweets.
After his work with HBO Asia, it seemed possible that Anwar would follow the money and work internationally, but Gundala suggests the exact opposite.
"I believe what's important is making films that you can inject your own personality into, your views of life," he said. "I think I will be happy making movies anywhere, as long as I am doing movies which I care about, with stories that I believe in, and with interesting characters. It still has to be a personal experience for me. As long as I'm allowed to do that, making movies anywhere will still be bliss."