As Indonesia approaches almost any notable political event, social media users can expect to see a wave of commentary from an increasingly prominent source: the buzzers.
Buzzer refers to individuals or groups paid to produce and disseminate content on social media platforms. They're believed to be frequently sought after by political campaigns and interest groups in order to influence public opinion but, given the nature of their messaging, it's difficult to clearly link them to their patrons.
Many buzzers function as influencers, positioning themselves as alternatives to the mainstream media offering privileged information to the public – almost like a citizen journalist might.
As the highly anticipated 2024 national election draws closer, digital rights experts caution that buzzer-like tactics could further drive polarisation, jeopardise democracy, and hinder free speech in the digital space.
"If this is allowed to continue, the public might feel that there is a rift in the community, when in reality, it's just buzzer playing with issues," said Ismail Fahmi, founder of Drone Emprit, which monitors social and digital media platforms.
The use of buzzers in Indonesia echoes tactics seen elsewhere in Southeast Asia, from the "troll army" of former Philippines President Rodrigo Duterte to the Vietnamese cyber unit. But the Indonesian equivalent is distinct due to its loose networks of actors collaborating for a specific campaign, said a 2022 ISEAS-Yusof Ishak Institute research. Buzzers may be influencers individually but are co-opted under state or special interest groups.
Part of Drone Emprit's work includes using artificial intelligence tools to conduct social network analysis mapping in an attempt to sketch out this more decentralised system.
"[The data we gather is] usually taken around big moments – demonstrations, elections, and when disinformation starts to rise," Fahmi said. "Or when there is no political moment, but there are specific issues being used to drive one community against another."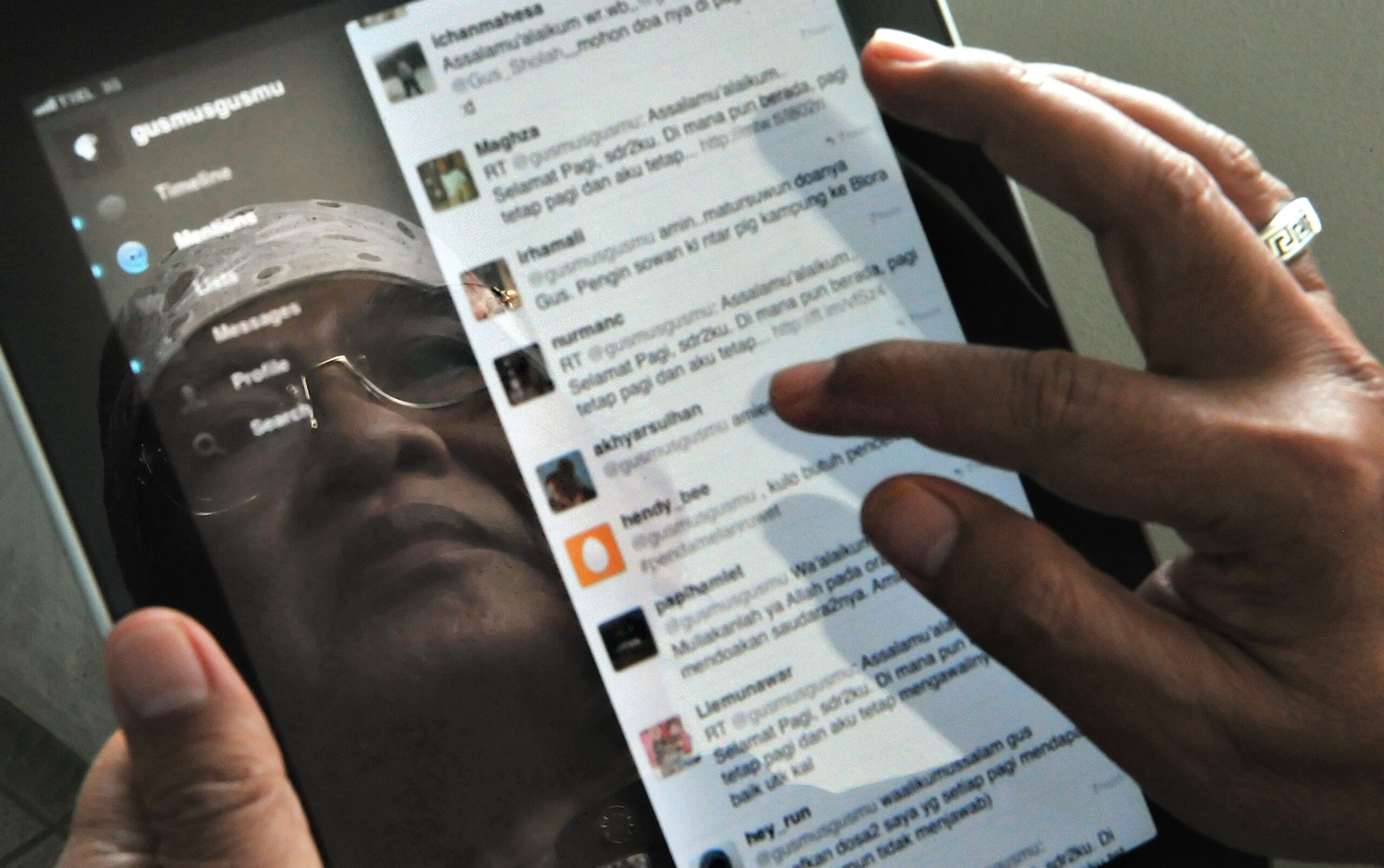 ---
Buzzers were initially deployed for marketing, where they promoted products on social media. But during the 2014 presidential campaign, buzzers promoted candidates and also clapped back at dissenting opinions, helping to drive already rising polarisation.
"Incidents of digital security are highly political. It does not happen within an empty space," said SAFENet secretary Anton Muhajir at a press conference last month to release a new digital rights report.
A 2020 Indonesian Corruption Watch report revealed that government spending for digital activities expanded quickly after 2016, a year that saw just one procurement worth less than $40,000. For 2017, that spending had spiked to more than $34.6 million.
Though annual spending dipped to between one and two thirds of that high in the following years, digital procurements from 2014-20 totaled to $7.8 billion, or approximately 1.2 trillion rupiah.
Of that, $5.8 million, about 90.45 billion rupiah, was allocated by the central government for influencers, buzzers or other key opinion leaders.
Mohammad Darry Abiyyu, director of the think-tank Politica Institute, said these influencers have been strategically used during the administration of President Joko Widodo, commonly known as Jokowi.
"Buzzers are used to protect development policies in the Jokowi-era government," said Abiyyu. "Criticisms, opinions regarding the shortcomings [of the state] and others, are countered through the usage of buzzer."
Over the past few years, buzzers have helped amplify counter-narratives against such policy criticism. Most recently, buzzers flooded the digital landscape following the December passage of the New Criminal Code. A quick search on Twitter showed an influx of similar-sounding tweets supporting the new code, with hashtags such as #KUHPUntukKemajuanIndonesia, or "Criminal Code for Indonesian Progress".
Also last year, similar digital campaigns sprouted in February to counter activists opposing a mining project in the rural Wadas village of Central Java province; amidst an April demonstration where students rejected the possibility of Widodo running for a third term; and in August, when the Ministry of Communications and Informatics banned numerous web applications.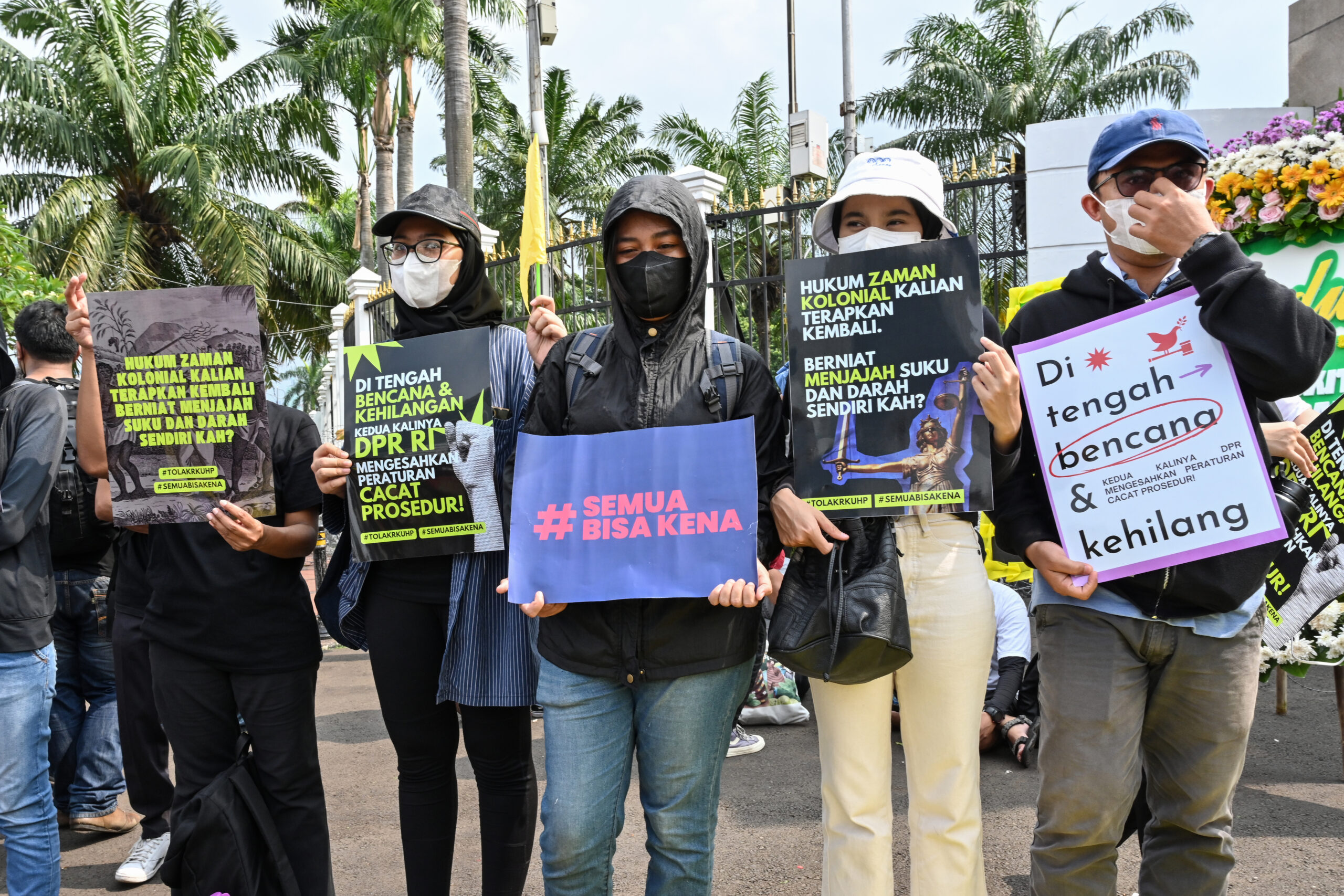 ---
In 2019, the Ministry of Communication and Informatics launched the #SawitBaik campaign to push back against condemnations of the environmental impact of the palm oil industry, particularly forest fires. Buzzers helped to amplify the campaign, including by producing social media content, claiming such fires were natural and not caused by the industry.
Also in 2019, the Reformasi Dikorupsi, or "Reformation is being corrupted" movement, saw mobilisations of demonstrators take to the streets across the country. Security forces put down unrest with rubber bullets and tear gas, with five people killed in clashes. Online discourse carried by buzzers accused student protestors of anarchy motivated by other political agendas.
"Mainly, these buzzers are paid, and have no ideology of themselves. They can make multiple accounts, say forty accounts – twenty to support 'candidate A', and twenty to support 'candidate B'. These are usually anonymous accounts to work based on the brief they are given," Fahmi explained.
Although a buzzer has political contracts, they are not a part of any political parties and exist on the concept of supply and demand.
"The buzzer phenomena driven by supply and demand, and economical motives play a big part. There are a lot of issues that need to be either highlighted or muzzled, there are [political] figures that need to be put in the spotlight. Especially during the times of presidential and legislative elections," explained Fahmi.
Looking forward to the 2024 elections, experts believe that buzzers will still be an ongoing trend, but the inherent power dynamic between political actors and the buzzer industry is a cause for alarm, as it creates an environment of self-censorship and promotes the spread of misinformation.
"These buzzers are employed by the very people who make the economic decisions. As long as they are in demand, it will be difficult to stop them," said Muhajir.