It was a rainy afternoon in Bali and Kevin Kumala was sitting on the terrace of a bar watching a stream of drivers pass by in disposable plastic ponchos. Once the rain let up, most of the ponchos would be thrown away and eventually end up either in the mountains of plastic dotting the island or floating in the ocean.
After a decade in the US, the biologist had returned in 2009 to his native Bali to find a dramatic change: once-beautiful beaches that were covered in trash, much of which would eventually end up at sea. An estimated 3.2m tonnes of plastic polluted Indonesian waters in 2010 according to research by the University of Georgia's Jenna Jamback, which was published in the journal Science in 2015. That figure placed it second in the world only to China.
"When I went surfing or diving [it] was not a pleasure for me – I found plastic in every place I went in Bali and that became something that frustrated me," Kumala said of what had been favourite pastimes.
So the scientist got to work on a solution. Believing that it was "too late to change our habits" and get people to either use less or recycle more, he focused his efforts on finding a replacement for plastic bags made from petroleum, which can take up to 300 years to biodegrade.
Kumala found what he was looking for in cassava, a plant abundant in Indonesia – about 25.2m tonnes are grown there each year. Using cassava starch, he replicated the process that would be used to make bags from petroleum, even using the same tools – a blow moulding machine, a cutting machine and a sealing machine.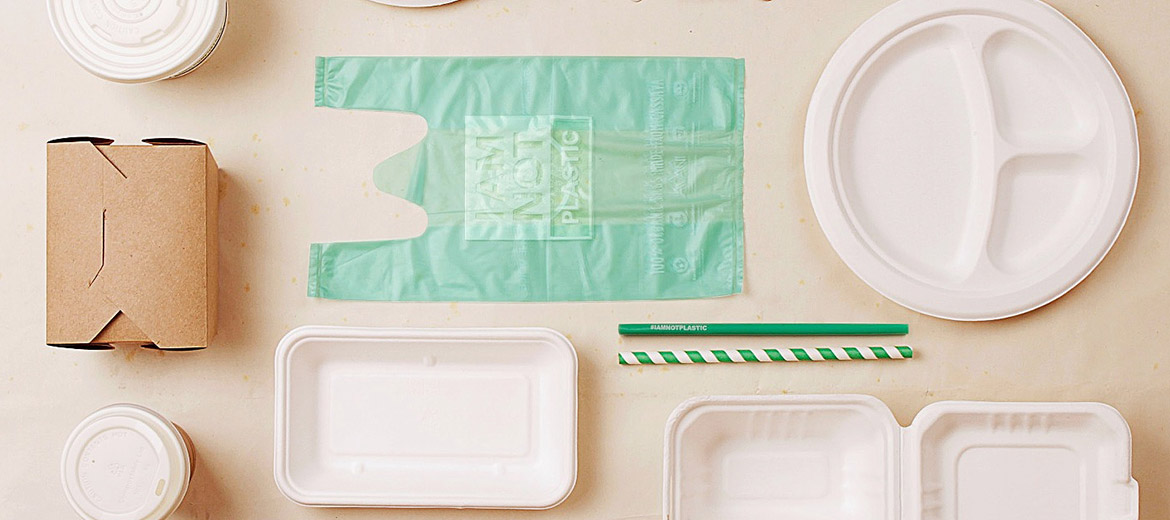 "Obviously, to create a bioplastic, you have to be very careful with the price in order to make it economical," he said, noting that supply of cassava grown in Indonesia still outpaced demand. The price of each bag is five cents, more than twice what a normal plastic bag would cost – but there's more at stake than the immediate cost.
Bags made from cassava starch can be converted to compost in less than 100 days, as opposed to hundreds of years, and dissolve within minutes in hot water with no oral toxicity. A video of Kumala drinking a bag dissolved in water went viral online.
"What I wanted to show is that it can be eaten by animals and becomes food for them if they accidentally end up at sea," he said. It's the type of product that he thinks can find support if people buy into combating massive environmental issues.
In 2014, Kumala and his partner Daniel Rosenqvist started the company Avani Eco, opening the main factory on the island of Java, where they produce ponchos, plastic bags and other disposable products, such as food containers made from sugar cane or drinking straws made from corn starch.
The world's oceans are drowning in plastics, and at the current rate of consumption the weight of ocean plastic will outweigh all fish on the planet by 2050.
Southeast Asia is among the top contributors to the problem. According to a report by US-based Ocean Conservancy published in September 2015, more than half of land-based plastic-waste leakage originates in just five countries: China, Indonesia, the Philippines, Thailand and Vietnam.
Nicholas Mallos, director of the Trash Free Seas programme at the conservancy, said this is "an unintended consequence of rapid development". As with consumers the world over, with rising incomes people have adopted an appetite for products that come in bags, bottles and other plastic packaging.
Indonesia, like the Philippines, has a massive coastline by virtue of being an archipelago with thousands of islands. This means that large portions of the population live along major waterways or close to the ocean. "When plastic waste escapes from their households or in transit to collection points or dumpsites, the likelihood of it entering the water is very high," Mallos said.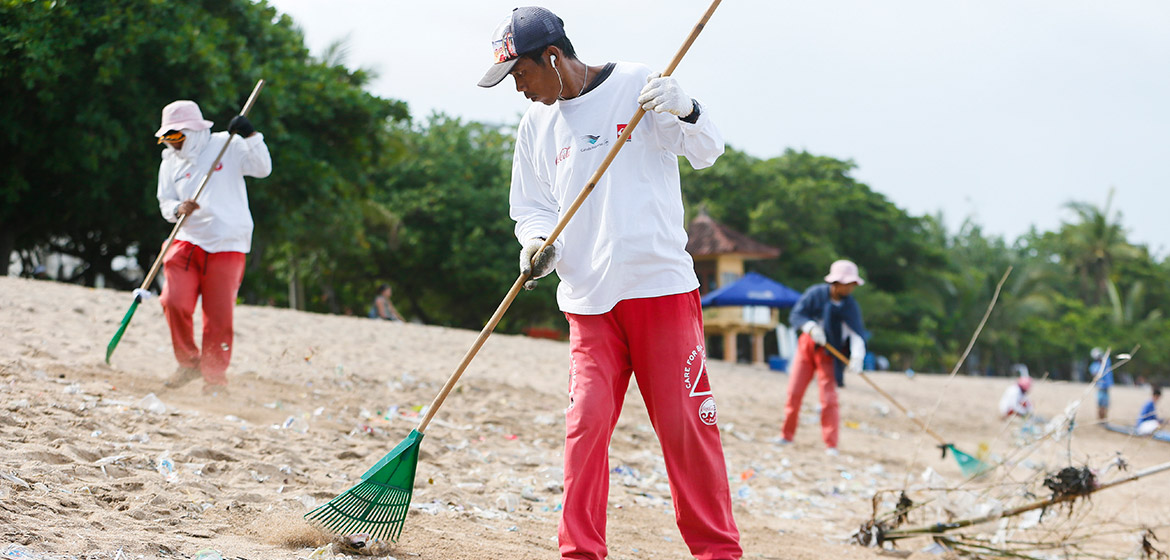 Compounding the problem in Bali are the tourists who flock to the island, boosting the economy but also leaving behind tonnes of waste and threatening the very natural beauty that has made it one of the world's top destinations. Of the 15 million people who travel to Indonesia each year, 40% visit the island.
Kumala's crusade against plastic comes at an opportune moment. The Balinese government announced that the island will be free of plastic bags in 2018 amid pressure created by the social initiative`Bye Bye Plastic Bags' led by the sisters Melati and Isabel Wijsen, who are 16 and 14 years old, respectively.
"Bali, island of gods – a green paradise. Or, a paradise lost. Bali, island of garbage," Melati said in a TED Talk the sisters gave in February last year that has now been viewed more than five million times. "In Bali, we generate 680 cubic metres of plastic garbage a day," said Isabel. "That's about a 14-storey building, and when it comes to plastic bags, less than 5% gets recycled."
Over the course of six months in 2016, the government tested the effects of charging customers extra for plastic bags in 23 urban centres in Bali, including the capital, Denpasar. The young campaigners estimate that in some places "the decrease of plastic bags was as much as 40%".
And while Avani Eco operates on the premise that mass behaviour change is unlikely, some see it as the only solution. Anchalee Pipattanawattanakul, oceans campaigner for Greenpeace Southeast Asia, said alternatives to plastic such as cassava "can contribute to addressing plastic pollution problems".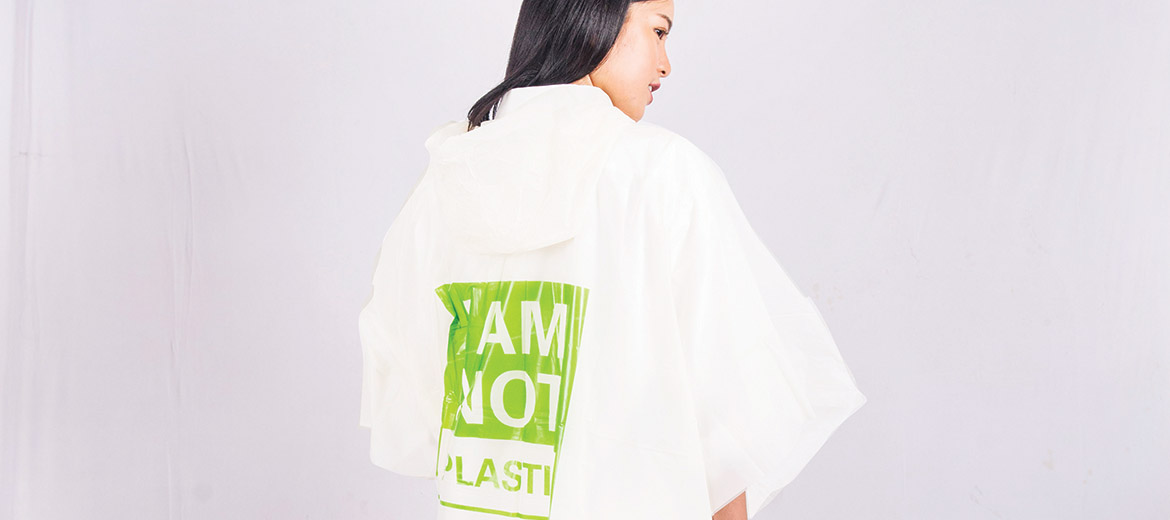 However, the plant-based plastic "may raise another alarming issue that has to do with the negative impact the production has on the environment", she said. For example, if plant-based plastics become commercialised on a large scale, "tremendous amounts of resources such as land, water and energy will be required for [the] production process, and this could subsequently exert an adverse effect on our food production".
In her opinion, the plastic problem needs to be addressed at its root – overconsumption and a throwaway economy. Pipattanawattanakul said efforts should go toward creating a "closed-loop material economy", whereby materials are reused rather than thrown away and replaced by new products, "and shift people's mindset around consumption to encourage reduction in plastic use in the first place".
Still, Avani Eco is ready to expand its exports and efforts. It is currently in discussions with Dufry, a retailer that operates about 2,200 duty-free and duty-paid shops. Right now, the bags are in use at Bali's Dufry stores only, but negotiations are ongoing to offer the bags in their stores in Southeast Asia.
"We are speaking to a few potential partners in strategic areas to set up joint ventures or to give them exclusive distribution rights," Rosenqvist said. "In 2018 we will continue with more focus on international expansion. We have inquiries from almost every country on earth."