New Delhi invites Asean leaders to attend next year's Republic Day celebrations in a move bound to irk Beijing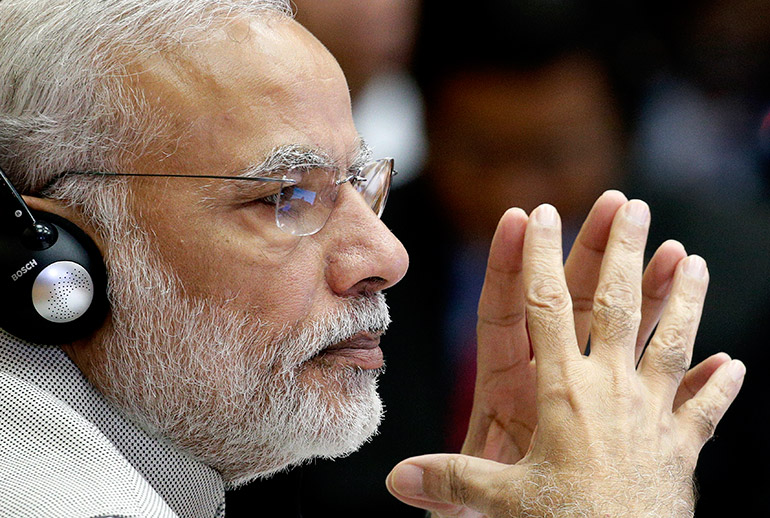 India took an assertive step in its Act East Policy on Tuesday, inviting Asean leaders to attend a summit in the country next year on India's Republic Day, according to the Deccan Herald. It comes at a particularly tense time for China and India, who are engaged in a stand-off over their border region shared with Bhutan.
"We hope India will continue to partner our efforts for strategic security and freedom of navigation in the South China Sea on the basis of international law and legal convention,"  Vietnamese foreign minister Pham Binh Minh said at the Delhi Dialogue meeting in New Delhi this week, according to the Deccan Herald.
Next year's meeting will be the first time as many as 10 heads of states will join India's Republic Day celebrations. The move demonstrates India's interest in building bridges with its Southeast Asian neighbours, a policy which will likely anger China, who disapproves of India's growing involvement in the region.
India's government wants to engage Asean with a particular focus on creating a stronger relationship between the region and the Northeast of the country, including the state of Arunachal Pradesh, which shares a long border with Myanmar.
"India has been working with Asean towards evolving regional security architecture in the Asia Pacific that hinges on emphasising the peaceful settlement of disputes, finding collaborative solutions to emerging and non-traditional challenges, and support for the centrality of Asean," said Sushma Swaraj, India's External Affairs Minister, on Tuesday, according to the Deccan Herald.
China's superior efficiency in infrastructure building has been on stark display near the Arunachal Pradesh, angering locals and making India's ability to ramp up development of the state crucial to maintaining stability in the area.
An intensifying border row between India and China centres around a road-building project by China in the Himalayas, with both states charging the other with territorial intrusions. The contentious road runs within the disputed Doklam Plateau, on the undetermined border between Bhutan and China.
Initially named Look East, India upped its involvement in Southeast Asia when it unveiled the Act East policy, an effort to foster extensive economic and strategic relations with Asean and strengthen its standing as a regional power to counterbalance China's ever-expanding largesse and influence.