The Trump-Kim summit may have dominated headlines this week, but it was far from the only story. Vietnam pushed ahead with a new cybersecurity law, Myanmar's President Win Myint took a trip to Thailand and Muslims around the world celebrated the end of Ramadan


A few short months ago, a meeting between US President Donald Trump and North Korea's Supreme Leader Kim Jong-un would have seemed unimaginable, with the pair trading insults like two teenagers wrestling for control of the school playground. But there was no evidence of bad blood when they met in Singapore this week. Both parties claimed the summit was a success, but what of the consequences for Southeast Asia?
"If the upcoming summit yields good results – in the sense that the two countries agree to North Korea's eventual denuclearisation and improvement of ties – the focus will not be on imposing new sanctions or strengthening the enforcement of existing ones, but thinking of ways to use the lifting of sanctions to encourage North Korea to move forward with denuclearisation," Naoko Aoki, research associate at the Center for International and Security Studies at Maryland, told Southeast Asia Globe.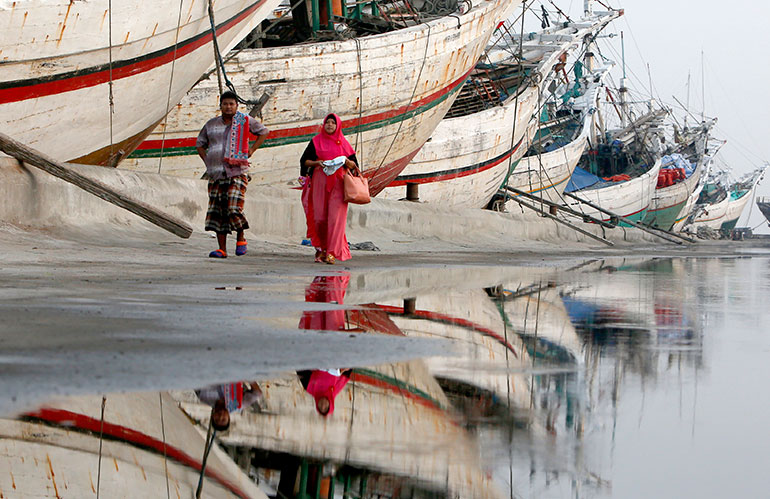 Eid al-Fitr is an important Muslim holiday that marks the end of Ramadan and its month of fasting. It is a big day in Indonesia, which is home to more than 225 million Muslims.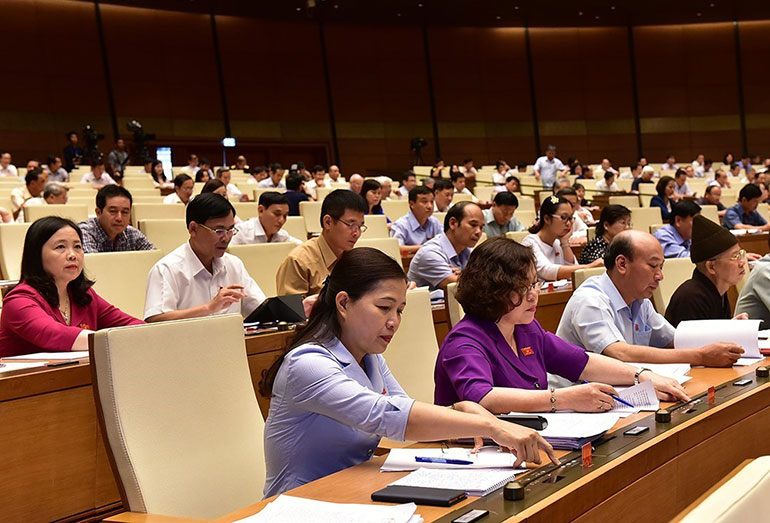 Vietnamese lawmakers voted to approve a cybersecurity law this week that human rights groups fear will allow the government to monitor and censor dissenting opinions shared online.
The law, which was passed by a 91% majority of voting legislators, will require international technology firms – such as Facebook and Google – to open offices in the country and store locals' "important" personal data. But human rights groups fear the law will give the government tools to clamp down on free speech in the Communist country.
"In the country's deeply repressive climate, the online space was a relative refuge where people could go to share ideas and opinions with less fear of censure by the authorities," said Clare Algar, Amnesty international's director of global operations, in a statement. "With the sweeping powers it grants the government to monitor online activity, this vote means there is now no safe place left in Vietnam for people to speak freely."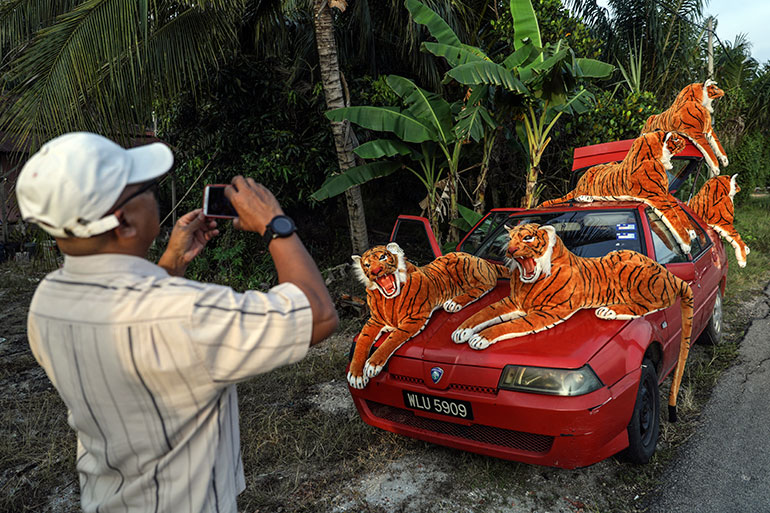 Tigers are becoming an increasingly uncommon sight in Malaysia, with numbers dropping drastically in the last 50 years, from 3,000 in the 1950s to between 250 and 340 today, according to the World Wildlife Foundation. So drivers in the Sabak Bernam district of Malaysia (roughly 100km north of Kuala Lumpur) would have been surprised to see a pack of seemingly aggressive tigers loitering haphazardly by the side of the road, teeth bared and malicious intent showing.
In fact, they are the product of a man known as Sam, who was documented selling these stuffed beasts to passing farmers by photographer Fazry Ismail. They are apparently useful as a way of protecting crops from monkeys and wild boars – a bit like scare-tigers. They don't come cheap, though, at around $50 each.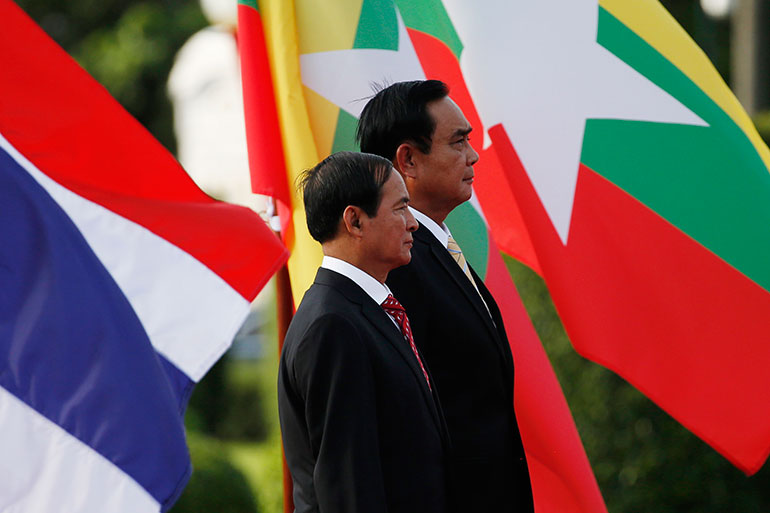 Myanmar's President Win Myint met with Thailand's Prime Minister Prayut Chan-o-cha in Bangkok this week. The pair reportedly discussed the rights of Myanmar workers in Thailand as well as plans for celebrating the 70th anniversary of diplomatic relations between the two countries.