Malaysia-based video streaming service iflix announced today that it is expanding into Cambodia as part of its focus on emerging markets. The 3-year exclusive partnership with mobile operator Smart leaves just two countries in the region that iflix has not entered – Singapore and Laos.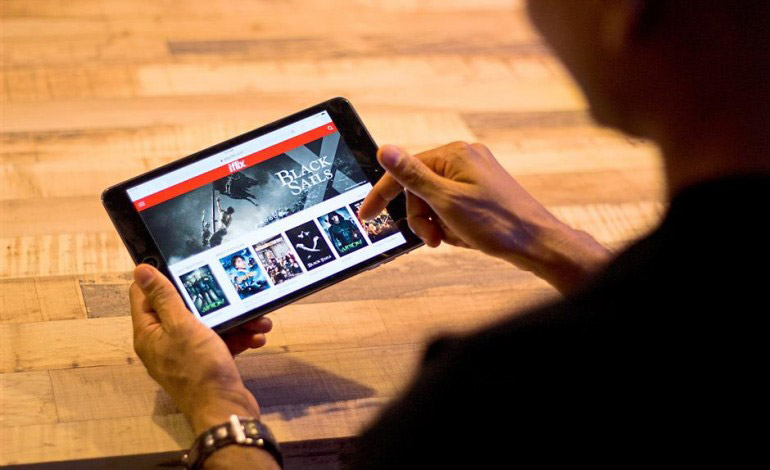 Malaysia-based iflix, which claims to be the world's leading Subscription Video on Demand (SVoD) service for emerging markets, announced its expansion into Cambodia on Monday through a three-year exclusive partnership with Smart Communications.
Iflix's services are now available in more than 20 countries throughout Asia, Africa and the Middle East, including every Southeast Asian nation except for Laos and Singapore, according to James Bridges, the company's global head of content partnership.
"The opportunity in Southeast Asia, depending on what countries you include, is somewhere between 700 million and a billion subscribers, all of whom are the growing middle class with disposable incomes," Bridges told Southeast Asia Globe at a launch event in Phnom Penh on Monday.
"We think [Southeast Asia] is probably at the crest of the wave about to break in terms of emerging markets, and Africa and the Middle East, and we have no intention of going to markets like Western Europe and America."
Iflix is coming into Cambodia with its collection of thousands of films and television shows, from  American sitcom Parks and Recreation to Korean drama What Happens to my Family. Users in the Kingdom can now subscribe for $3 a month or $30 annually to gain access to all of iflix's content, according to Myanmar and Cambodia country manager Adeana Greenlee.
"We definitely adapt per country and we change the product, so we're busy right now meeting with producers, directors and writers to acquire content. It's not on the platform yet, but we've secured a deal for 26 [Cambodian] movies at this point," said Greenlee.
Iflix is arriving in Cambodia about a year and a half after Netflix, the US-based internet television giant.
Iflix hopes to set itself apart from the competition by providing content specifically geared towards the Cambodian market. The company will make sure that 100% of their content has Khmer subtitles or Khmer dubbing by the end of this year, Bridges told reporters.
"We are passionate about local. We have some local competitors who run their businesses out of Seattle or Los Angeles and don't have people on the ground. We already have a team in Cambodia that will grow rapidly," Bridges said. "We don't pretend to know what Cambodian people want to watch on television, so we hire people who do."
However, facing down big competition is only part of the challenge confronting iflix.
"We don't see any of our global, local, or regional competitors as our main competitors – we see piracy as our main competitor," Bridges said. "But it's also an opportunity."
Pointing to the success of Hulu and Spotify in reducing piracy rates in America by providing alternative and affordable platforms, Bridges said that iflix could do the same in Southeast Asia.
"We believe lots of people, once they understand the value of paying for content, will invest," he said.