The fifth part of a Southeast Asia Globe series that shines a light on the region's finest poetry
Compiled by Nathan A.Thompson  Illustrations by Oliver Raw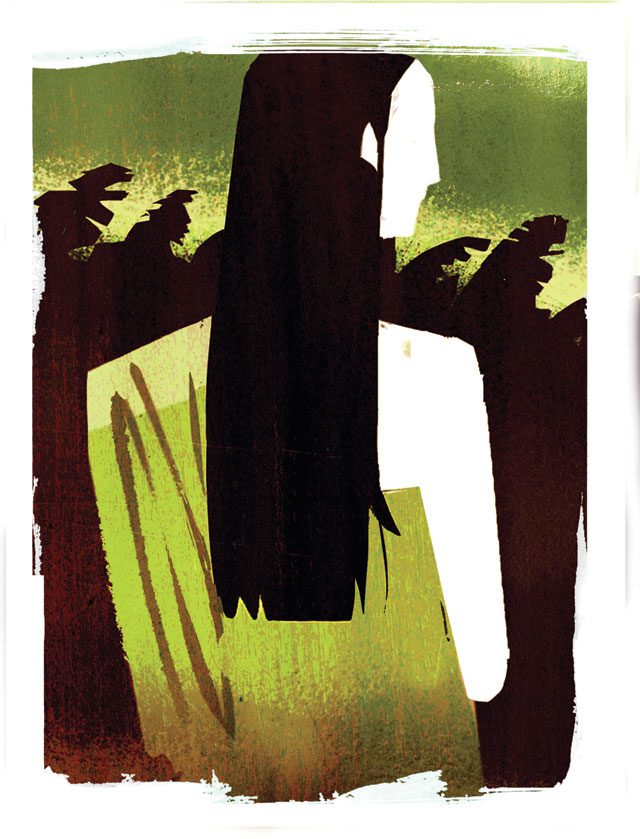 In celebration of Valentine's Day, this month we feature two poems that use the conventions of love poetry to deliver commentaries about society.
The first is "February 14th" by the poet Saw Wei, a Myanmar native. This love poem, slushy in its original Burmese language, caused the poet to be imprisoned for "inducing crime against public tranquillity". How? Well, originally, the poem acrostically spelt "General Than Shwe is crazy with power". The general didn't take kindly to this accusation and, to show that he wasn't crazy with power, had the poet thrown in prison. The poem itself loses something in translation but the themes of love, obsession and heartbreak remain clear. (The Myanmar refer to heartbreak as having a "broken liver".) The reference to "dear little photomodel" is perhaps a nod to the proliferation of the Facebook 'selfie' and the role it plays in the romantic adventures of the young. Saw Wei was released in 2010.
The second poem is a nirat – a traditional genre of Thai poetry in which the poet laments a lost love. Published in 1995, poet Paiwarin Khaongam uses this traditional form to explore not only separation from his love, but also from his rural homeland after moving to Bangkok. The description of urban alienation in the third stanza is juxtaposed with the opening pastoral scenes to evoke a sense of nostalgia and loss. The image of the banana leaf symbolises the simplicity of old Thai values as compared to the "polystyrene vamp" that the poet meets at a "bizarre crossroads" of confusion and loss. The poem ends on a hopeful note where traditional values remain intricately part of the modern world; the banana love song remains in the "music with plastic wrapping".
"Banana Leaf Maiden"
 by Paiwarin Khaongam
My banana leaf maiden from plantation,
Used to wrap white rice for provision;
On each field trip of journey away,
You'd provide rice parcels to last my day.
You offered me rice, when hunger loomed
Its aroma heartened even the mid-day sun
Each mouthful was fragrantly perfumed
With a light, lasting scent, yet heady one.
I had loved you, my banana frond fair,
I once guarded you with a jealous zeal;
Then we parted, with an indifferent air
That no winds of change could conceal.
Lonesome in the age of modernity;
Lonely in the epoch of emptiness;
Lovelorn in the era of frivolity;
Lost in the hour of hopelessness.
I met a giggle polystyrene vamp
At bizarre crossroads; this strange malady,
With the smile of a coquettish tramp,
Lured me to leave my banana lady.
My plantation beauty, cease flapping;
Your green garb will turn grey before long;
When we hear music with plastic wrapping,
It's the end of a banana love song.
 (Translated by B. Kasemsri)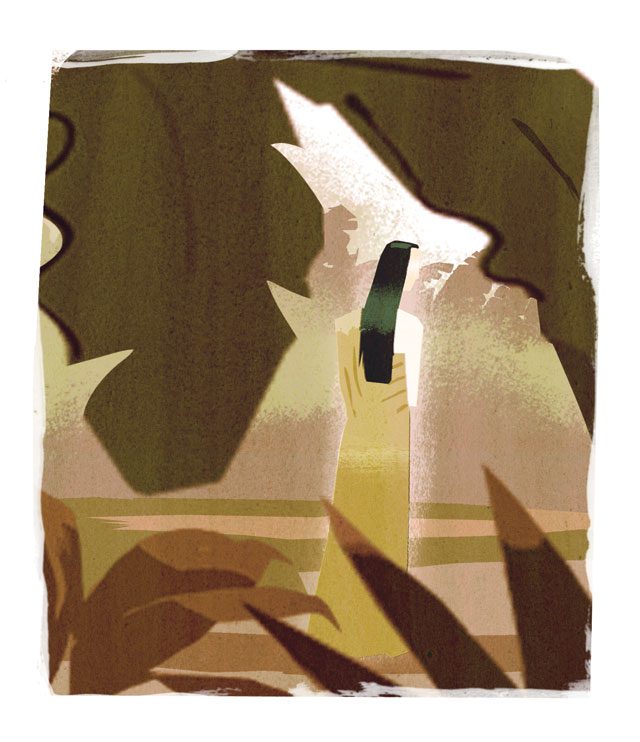 "February 14th"
 by Saw Wei 
Aaron Beck, the psychiatrist, said
Only if you know how to suffer painfully
Only if you are crazy – crazy
Can you appreciate a great work of Art
Dear little photomodel who makes me dizzy
They say it is a broken liver disease, a great and terrible one
Millions of those who know how to love
Laugh and clap those gold-guilded hands
 (Translated by Anon)