Rising along the banks of the four rivers that meet in the Cambodian capital of Phnom Penh, a wall is being built. Forged from steel and glass, this row of high-rise buildings – raised by the Guangzhou Yuetai Group, a Chinese real estate developer – will house resorts, luxury condominiums, a five-star hotel and a commercial shopping complex.
For investors looking to break into one of Asia's most lucrative real estate markets, it's an opportunity few would pass up – if their pockets proved deep enough. Speaking on condition of anonymity, one real estate developer put the typical rental price for land along the riverfront at $35-45 per month for every square metre. For this project, though, the deal struck between the Phnom Penh Autonomous Port and the group's subsidiary will see them pay just 25c a month per square metre over the course of the 50-year lease.
Two years ago, this could not have happened. Until 2017, this stretch of land along the Tonle Sap, its shade and its serenity, belonged to every Cambodian – it was signed over from state-public to state-private land with the stroke of a pen. For a nation that has seen almost every facet of public life put up for sale for private interests, it is an all-too-familiar story.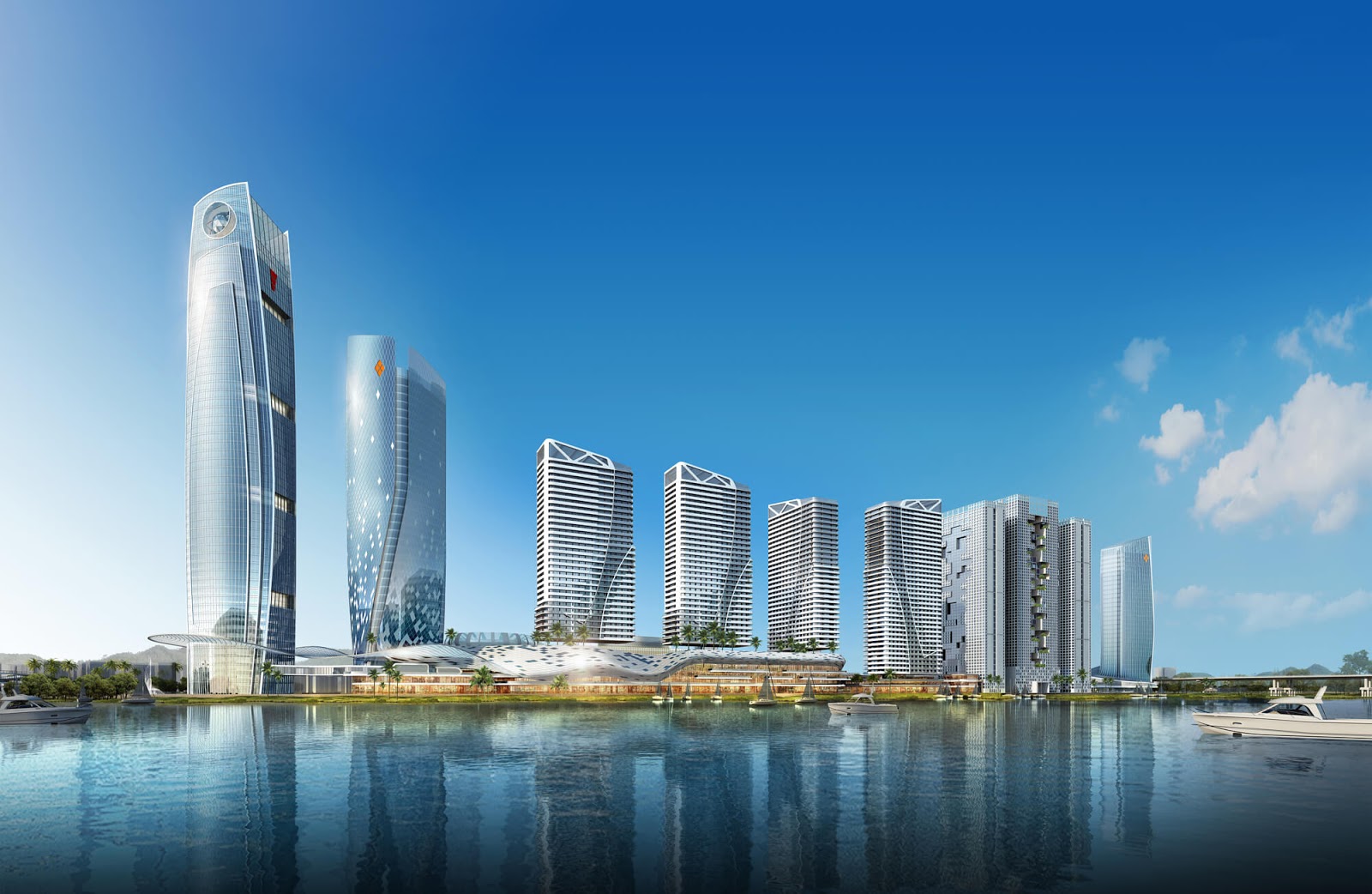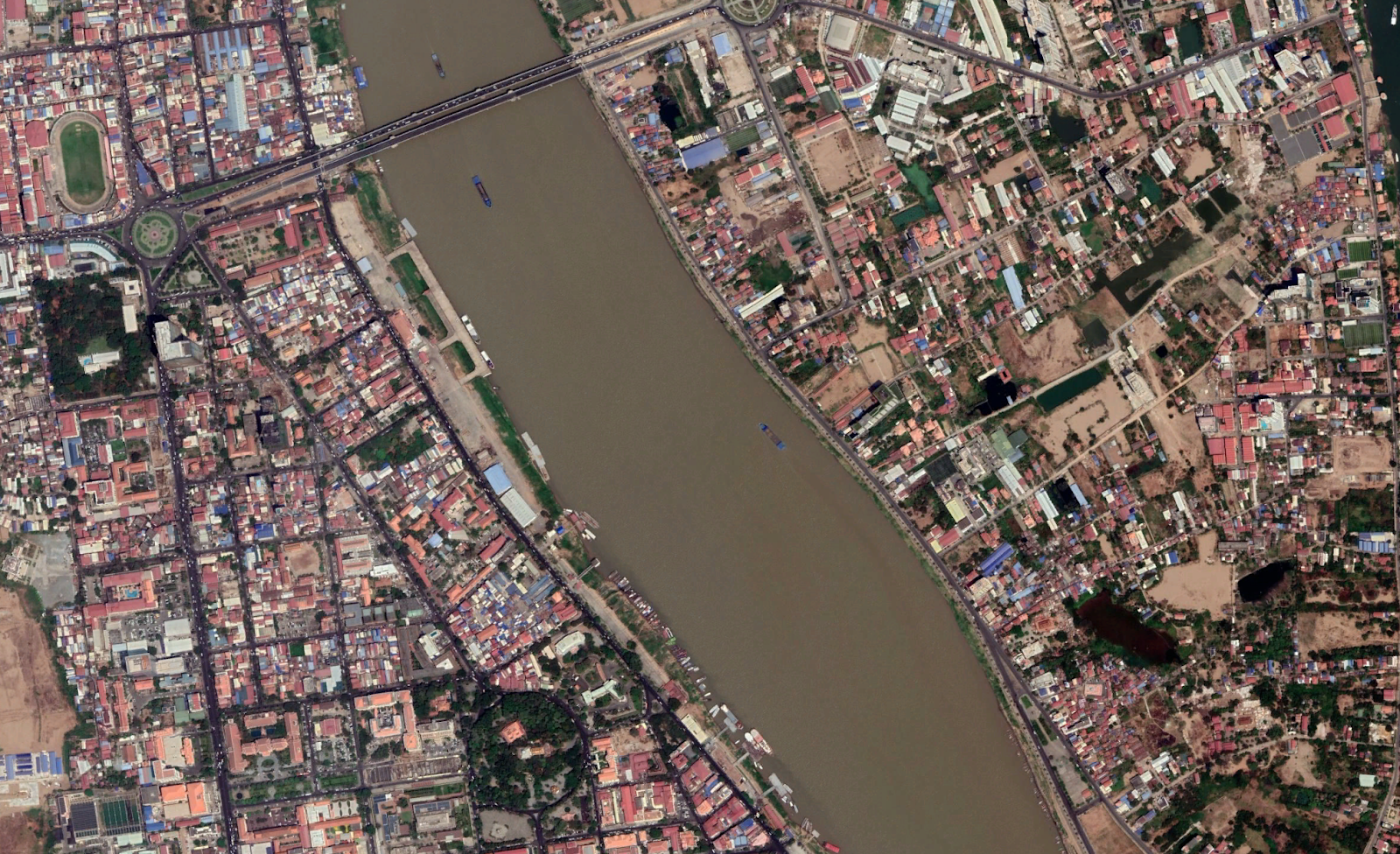 Despite decades of incredible economic expansion, many Cambodians are beginning to feel out of place beneath their cities' changing skylines. Preap Kol, executive director of Transparency International Cambodia, told Southeast Asia Globe that many Cambodians had been left behind by the Kingdom's break-neck economic expansion.
"Cambodia applies "free market economy" ideology and, as far as I know, does not yet have a policy that ensures an equitable share of profit to local people," he said. "Therefore, the majority of Cambodian people, especially those who are poor or disadvantaged, are not ideally benefiting from the impressive economic growth."
But a quarter of a century ago, those words would have been unthinkable to the architects of Cambodia's reconstruction, when those same free-market reforms were heralded as the salvation of a shattered nation.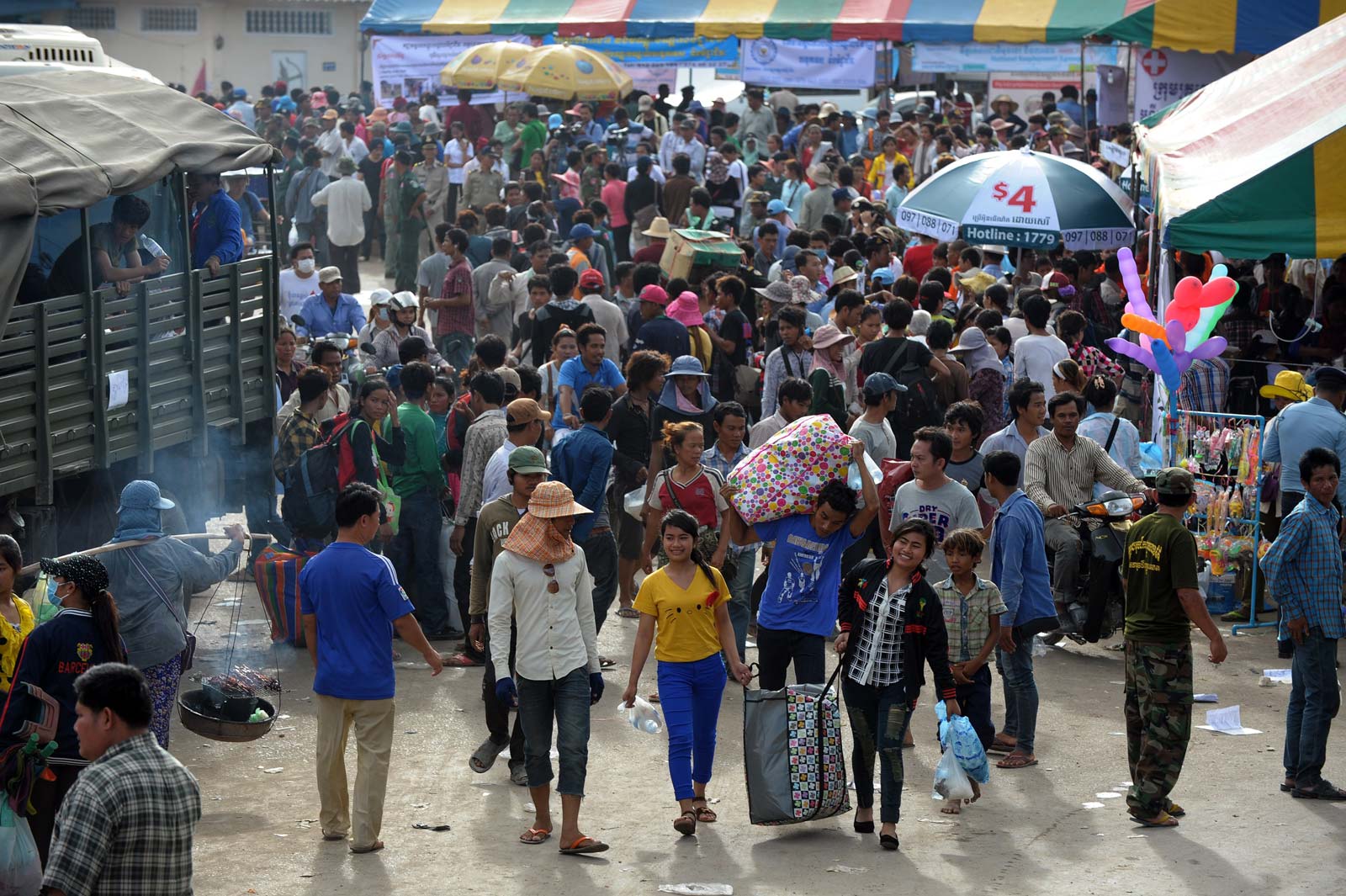 Year Zero
For the victors of the Cold War, it was a textbook triumph. As Vietnam's forces retreated east across the border after a ten-year occupation, shortly after the ruling Communist Party began its own economic reforms, Cambodia became a clean slate in the hands of the world's self-proclaimed liberal democracies. Under the watchful eye of the United Nations, elections were held between the party that had ruled Cambodia's command economy for more than a decade and a reborn royalist alliance. Both professed a clear commitment to the ideals of liberal economics – no matter who won, the market would rule. With most of the world's ruined command economies being stripped for parts and free-market capitalism in ascendance, there seemed to be no other option.
Jayant Menon, lead economist for trade and regional cooperation at the Asian Development Bank's Economic Research and Regional Cooperation Department, said that the end of the Cold War had left Cambodia with few options other than to open its economy to the world.
"Cambodia is a post-conflict society and economy, having gone through a devastating civil war where more than four million of its people were killed by its own people," he said. "So the reconstruction and rehabilitation was undertaken with the help of the international community under the auspices of the United Nations."
"There's no doubt that the country outperformed most of its peers from the standpoint of GDP growth in the second half of the decade"

Pantheon Macroeconomics's Miguel Chanco
More important than the foreign aid that poured in to offset the reborn nation's lack of government funds, he said, were the structural reforms set in place to put the nation's war-ravaged population to work in the global economy.
"There was large amounts of aid flows coming into the country to help with this reconstruction, but I think what was also equally important is that Cambodia decided to pursue an outward-looking and open stance on its economic policies to engage with the rest of the world, to be receptive to investment from the outside world and also to have very low barriers to international trade," Menon said.
History, it seemed, would vindicate its decision. Miguel Chanco, senior Asia economist for Pantheon Macroeconomics, said that Cambodia's economic rebirth stood out among the rising economies of Southeast Asia in the last years of the 20th century.
"A somewhat useful thought experiment here is to ask how Cambodia's economy fared relative to other countries in ASEAN that were more protectionist or 'closed'," he said. "There's no doubt that the country outperformed most of its peers from the standpoint of GDP growth in the second half of the decade – although you could forgive the likes of Thailand and Indonesia, which were more "open" in some respects, and so were hardest hit by the Asian Financial Crisis."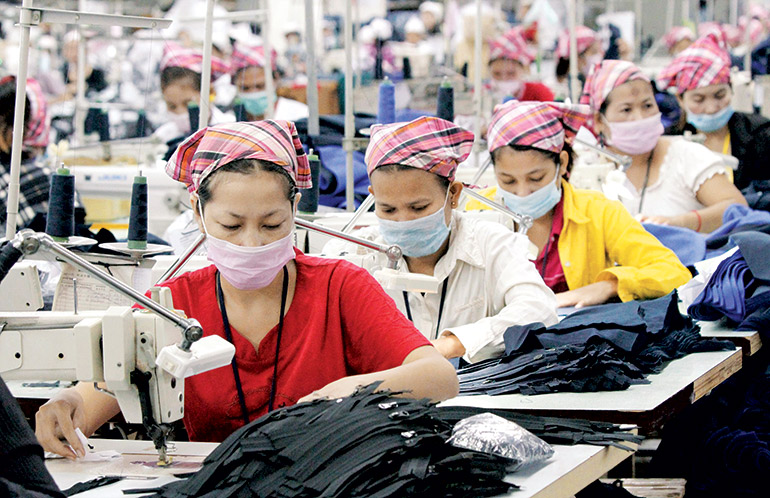 It helped that Cambodia, ravaged by decades of civil war and genocide, was starting from a low base. Poverty, once the reality for almost half of all Cambodians as recently as 2007, plummeted to less than 14 percent in 2014. Crucially, Cambodia's status as a Least Developed Country and subsequent tariff-free access to US and European markets under the Generalised System of Preferences and Everything but Arms agreements allowed the nation's nascent garment and textile sector to quickly swell into the main driving force behind the Kingdom's steady GDP growth – and provided a livelihood for hundreds of thousands of workers and the families that relied on their rising salaries.
"In the early phase, the openness combined with GSP preferences and EBA preferences in the EU attracted a lot of investment in the clothing sector… and it generated a lot of employment, which allowed people to move above the poverty line," Menon said. "That was the initial FDI inflow. And then more recently, over the last ten years or so, we saw for the first time investments by Japanese multinationals… investing in Cambodia in the Phnom Penh Special Economic Zone mainly to try and bring Cambodia into this global value chain."
It was this second wave of more targeted investment, Menon said, that held the promise of a future for Cambodia beyond the low-skilled assembly line work that had dominated its manufacturing sector for decades.
"This was a welcome development because it allowed Cambodia to diversify out of its heavy reliance on garment exports and start looking at developing a manufacturing base – initially in terms of labour intensive assembly activities, but the potential existed for it to move up the value chain over time and therefore create better jobs, and better paying jobs, for its people," he said.
New kids on the block
But times have changed. Where once Cambodia's open economy was hailed as its salvation, it is now daily touted as its ruin as the Kingdom's lax regulations and high rate of return for foreign investment bring in ever-increasing numbers of investors more concerned with making a quick buck that investing more deeply in the country. Foreign direct investment in the Kingdom has rocketed from under $70m in 1994 to more than $3 billion in the last year alone. Almost a quarter of that comes, one way or another, from China.
But whereas much of China's earlier investment saw rows of squat factories spring up on the outskirts of Phnom Penh, a new generation of investors from the mainland are choosing to invest more in real estate and tourism – overwhelmingly aimed at fellow Chinese visitors to the Kingdom – than in local manufacturing.
Chanco pointed out that while foreign investment could play a crucial role in funding development, not all investment was created equal. And while Chinese state-backed investment in roads, bridges and energy projects are a crucial part of upgrading the Kingdom's infrastructure, private investment in sprawling hotels and casino complexes catering to cash-up mainlanders seems less likely to give back to the nation that nurtures it.
"​Cambodia should have a pro-poor and pro-local policy to ensure that Cambodian people are benefiting from the foreign investments"

Transparency International Cambodia's Preap Kol
"Part of [the backlash] is the nature of Chinese foreign investment, as that typically comes with a requirement to use Chinese labour," he said. "In those circumstances, Cambodian workers are left out. Secondly, a lot of Chinese investment in real estate and infrastructure, more broadly, is capital intensive as opposed to the labour-intensive garment manufacturing that by definition benefits more workers. Foreign investment in and of itself, even in huge quantities, isn't a bad thing, as it merely serves to fulfil a gap left by domestic savings. But it can be detrimental for macroeconomic stability if it's mostly focused on making short-term gains."
Menon cited the now infamous coastal city of Sihanoukville, where provincial authorities claim as many as nine in ten hotels and casinos are owned by Chinese investors, as an example of local investment being crowded out by foreign funds.
"In fact in places like Sihanoukville, where there's been a lot of this kind of investment, it's not just that local businesses and SMEs are not benefitting, some of them feel like they're being displaced as a result of these huge investments coming into the tourism sector," he said. "This is the concern – that it's not benefitting the domestic economy, and even having a negative impact on domestic businesses."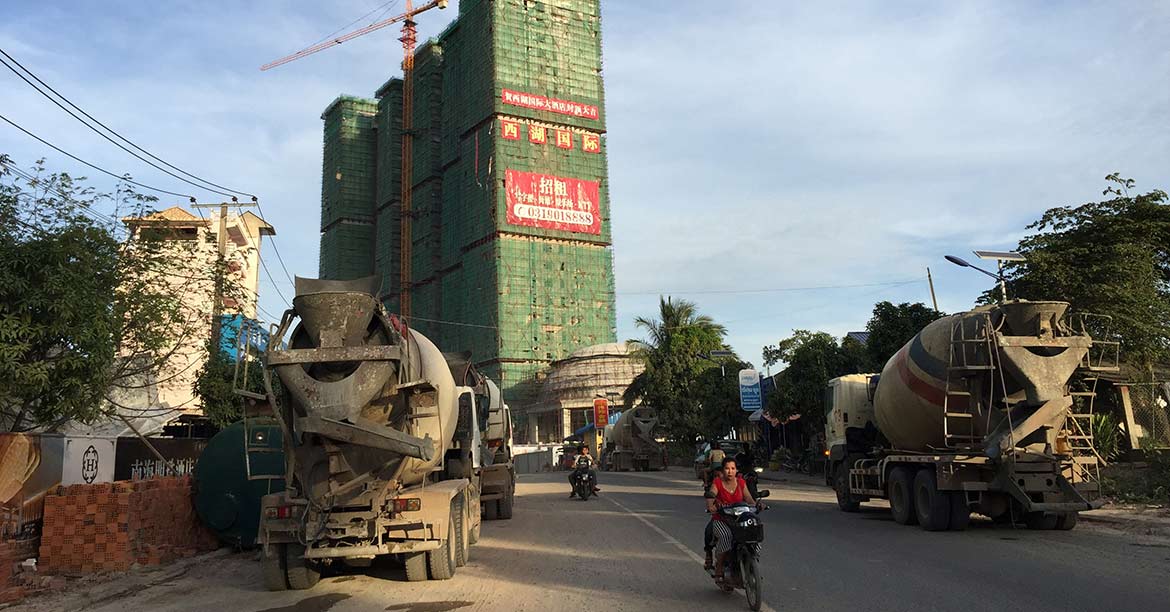 Worse, this lack of regulation in all facets of foreign investment is having fatal consequences. In June, the collapse of a seven-storey construction site in Sihanoukville killed almost 30 Cambodians, many of whom were workers sleeping in the belly of the building. A special commission set up by the government in the aftermath of the disaster immediately found a handful of other buildings also constructed without any official approval. There is still no estimate as to the number of unlicensed projects among Cambodia's countless construction sites.
Transparency International's Kol said that the government had a duty to ensure that all investment coming into Cambodia served the needs of working Cambodians.
"​Cambodia should have a pro-poor and pro-local policy to ensure that Cambodian people are benefiting from the foreign investments," he said. "For instance, foreign companies must employ a certain percentage of local people in certain positions and must use local services, souvenirs sold by local people, tour guides who are Cambodians."
There are plenty of projects to pick and choose from. With more and more investors from mainland China looking to earn an easy return on their capital, the Kingdom seems to be spoilt for choice.
"The issue now with Cambodia is not that it's no longer getting the investments – it's getting more than it can handle," Menon said. "It must now look at the quality of the investment that it wants to accept. And try and be a lot more selective in screening these investment proposals to ensure that it accepts only the ones that have clear benefits for the domestic economy. That's the challenge facing policymakers right now – let's see if they can stand up to that challenge."
What is to be done
But while Chinese investors might make an easy target for Cambodia's increasingly resentful underclass, no one can buy anything that hasn't been put up for sale in the first place. This, perhaps, is the fundamental challenge facing Cambodia. Without strong social and political institutions capable of managing this influx of investment and redistributing rising profits, steady GDP growth figures mean little to the locals still struggling to access necessary schooling, affordable healthcare and reliable energy. And though a stroll through Aeon Mall in Cambodia's capital may paint a picture of perfect prosperity, much of Cambodia's rural and urban poor remain shut out from the benefits that decades of economic growth have brought the nation's propertied middle class.
"This will always be a tough balance to strike," Chanco said. "Because on one hand, governments want to reduce the cost burden to attract foreign companies to invest their capital while, on the other, there's a need to ensure that the socio-economic benefits spread to parts of the country not related to that particular firm's industry, which normally would entail some sort of transfer of wealth – normally via taxes."
In the first half of this year, the General Department of Taxation collect $1.5 billion in taxes – more than $300m above the same time period last year. But with more than 90% of Cambodians estimated to be working informally and some of the Kingdom's largest conglomerates capable of forging their own arrangements with the government, pulling more money into the public coffers remains a challenge.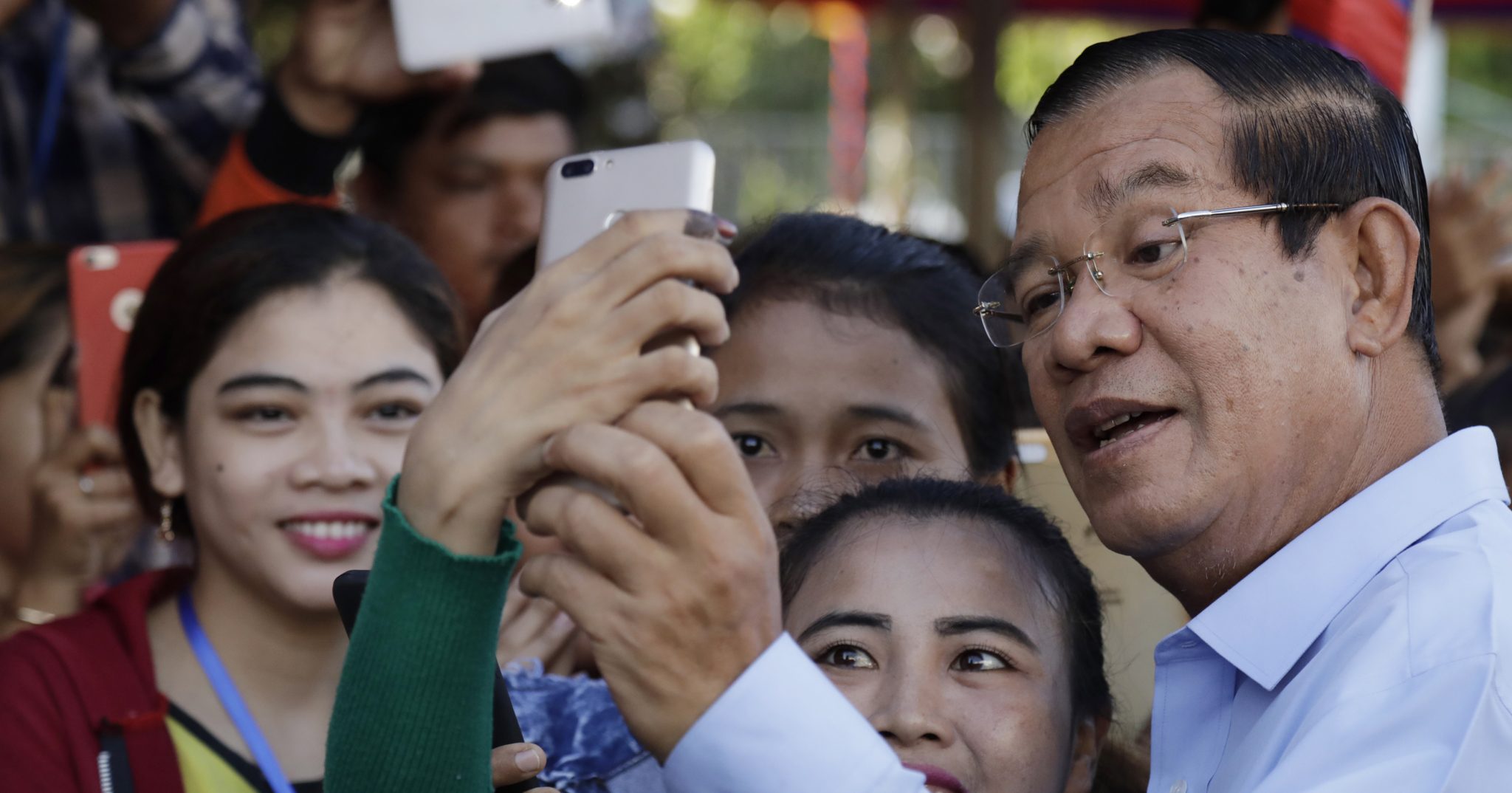 Menon said that Cambodia's struggle to cope with the flood of foreign investment had deep roots over decades of governance.
"At one level, I think 'weak institutions' is a metaphor for corruption, to be blunt," he said. "Or poor governance, in many ways. Corruption and weak governance, or the failure of governance, whatever you want to call it, is a problem, it's recognised by everyone – including the government. We've seen it play out in many areas, increasing the cost of doing business and so on, and now we see it in a new way affecting the composition and the quality of FDI coming into the country. So that needs to be addressed head on."
So far, it hasn't been. Between 2005 and 2018, Cambodia's ranking in Transparency International's Corruption Perceptions Index has shifted just three places. This, too, can be traced back to Cambodia's rapid restructuring more than a quarter of a century ago. As international investors flocked to pour money into the revitalising economy, well-placed politicians and their families were waiting in the wings for their cut. The land itself, long the property of the state, was likewise divvied up among the wealthy elite as tycoons rushed to buy up the Kingdom's sprawling plantations and priceless urban real estate.
"I don't think the government is totally unaware of the negative consequences of some of this FDI inflow," he said. "It seems to have decided that maybe the private returns are much better than the public ones".
"That's the problem – that civil society groups are not powerful enough to raise the kind of alarm that we might hear in other countries to try and force governments to be a bit more cautious"

The ADB's Jayant Menon
And while Prime Minister Hun Sen has called on the nation's Anti-Corruption Unit to be the scalpel through which the government can perform "institutional surgery" on itself, it remains to be seen whether the body will be given the resources – to say nothing of the political backing – to follow through on its mission. For Chanco, though, this is just the first step in ensuring that both government and the big business it facilitates are responsive to the needs of its citizens – not just those with pockets crammed with cash.
"I would say that there are a few fundamental prerequisites," he said. "Transparent government, so the public knows exactly what's coming in and what's coming out in order for them to be able to demand their fare share; democratic processes, so the public can demand a piece of the pie; and a free press, to hold both the government and foreign companies to account. Unfortunately Cambodia hasn't really had a good combination of these three, especially given the backsliding of recent years."
Cambodian political analyst Lao Mong Hay told Southeast Asia Globe that the meteoric rise and sudden dissolution of the Cambodia National Rescue Party, which narrowly lost to the ruling party in the bitterly fought 2013 national elections, had left the government unlikely to risk any criticism of its now-unchallenged rule.
"When the Cambodian people are more active in public affairs, it would be too risky for [the government] to loosen up that control, at least in the transitional period [to the next generation of ruling party leaders]," he said. "It is likely they would continue to keep the civil society groups under control and use the bi-annual NGO meeting set up by the Ministry of Interior to listen to their concerns rather than to more openly consult them."
And without clear and open channels through which the community can express its needs, Menon said, the government risked being cut off from the very public it should be representing.
"Because of the weakness of social institutions and the limited voice of civil society in raising the concerns of the vulnerable groups in society that are affected by these things, this is why it's not receiving more attention by the government," he said. "That's the problem – that civil society groups are not powerful enough to raise the kind of alarm that we might hear in other countries to try and force governments to be a bit more cautious."
Nor, with the absence of any popular opposition party, is that likely to change any time soon – although exiled opposition leader Sam Rainsy's pledge to return to the Kingdom at the head of an army of migrant workers in November may throw a spanner in the works. Instead, Cambodians are faced with the prospect of an inevitable restructuring of the ruling Cambodian People's Party as the children of the ageing generation of current leaders take their first steps into their parents' shoes.
But Mong Hay was skeptical that a generation literally born to rule would prove any different from the parents who reared them.
"The ruling party's system of control over the society in general and over the civil society in particular has been strengthened since the 2013 election," he said. "So far its young leaders have not shown themselves to be more liberal than their elders."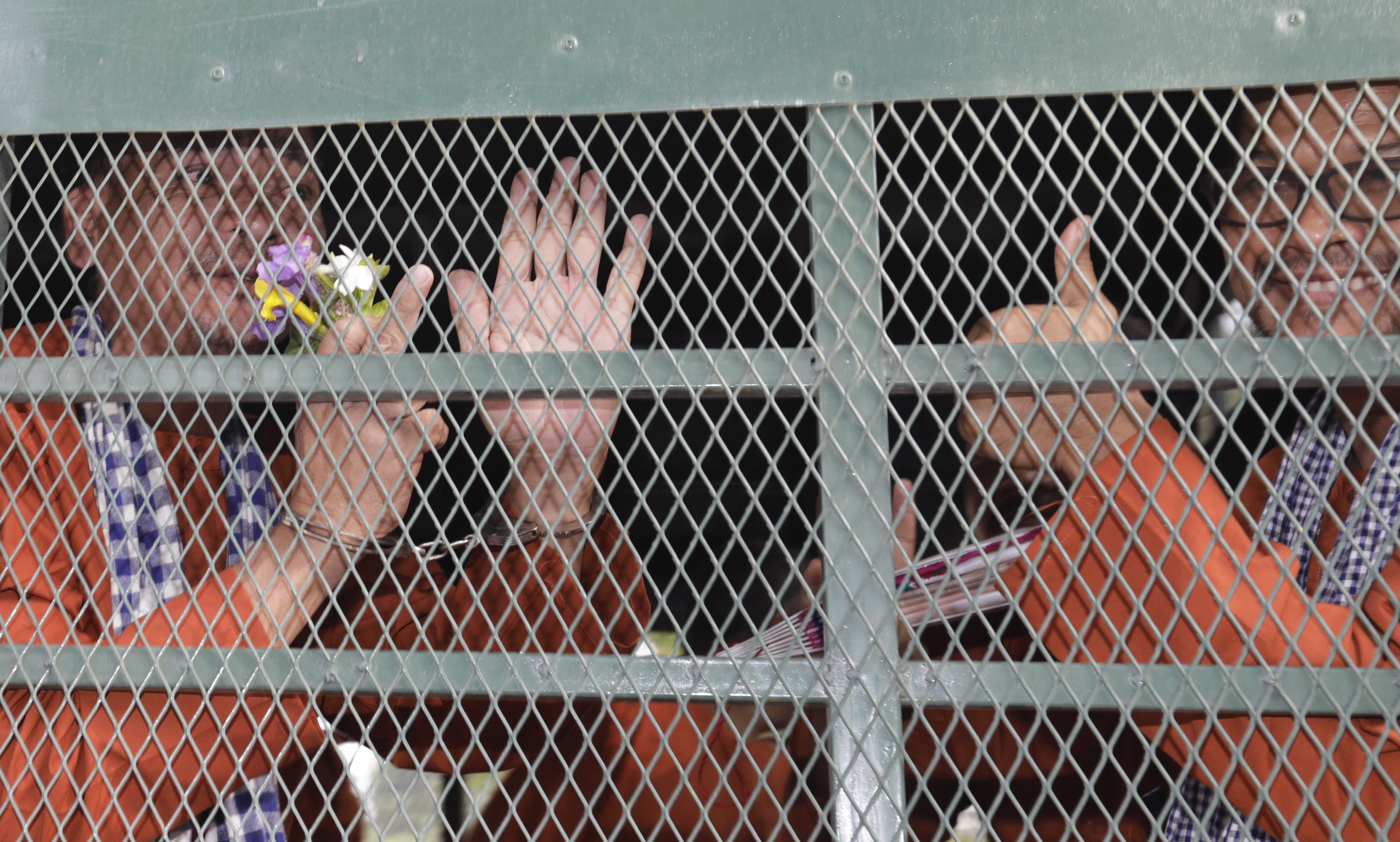 For Kol, though, any generational change in the Kingdom's long-static political leadership offered a chance to bring the Cambodian public back into the fold.
​"New blood and new generations shall think differently from their parents to insure inclusiveness and liberal discussions and debates on policies to ensure that we can come up with the best ideas for development and investment," he said. "The new generation must have new norms and rules of politics through which people can agree to disagree on policies and genuinely apply good practices based on principles of good governance, integrity, transparency and accountability – and on the foundation of democracy and the rule of law."
For those who have witnessed the dismantling of the nation's opposition and the relentless persecution of any and all Cambodians who speak out for a fairer society, it seems like a tall order. But the rising resentment against the ease with which foreign wealth – to say nothing of the wealthy elite long entrenched in their local privileges – is changing the shape of the nation cannot be ignored much longer.
"I think we're getting to a tipping point soon where they'll have to respond," Menon said. "Because this cannot continue indefinitely this way."