Green safety nets are draped across Phnom Penh's half-built skyscrapers like national flags on the shoulders of Olympic athletes. Peppering the capital's ever-evolving skyline, the billowing emerald symbols of urbanisation and economic development are inescapable reminders of a booming construction industry that shows no signs of slowing.
In fact, many believe the construction sector could soon become Cambodia's most important economic pillar, as growth in the country's garment industry begins to slow.
"How I see it today is like how I saw it a few years ago," said Jerome Luciani-Khao, deputy general manager of LBL, a French- Cambodian construction firm that has operated in Cambodia since 1991. "It was booming then and, from my point of view, it's not changed at all. It will continue to grow."
The recent findings of the Ministry of Land Management, Urban Planning and Construction certainly support Luciani- Khao's view. In its annual report in January 2018, the ministry announced that it had approved 3,052 projects valued at $6.42 billion in 2017, up from 2,405 projects valued at $5.25 billion the year before – a "huge pipeline of investment projects" that suggests the year ahead will be "broadly positive for the construction and real estate sectors", according to Miguel Chanco, the Economist Intelligence Unit (EIU)'s lead analyst for Asean.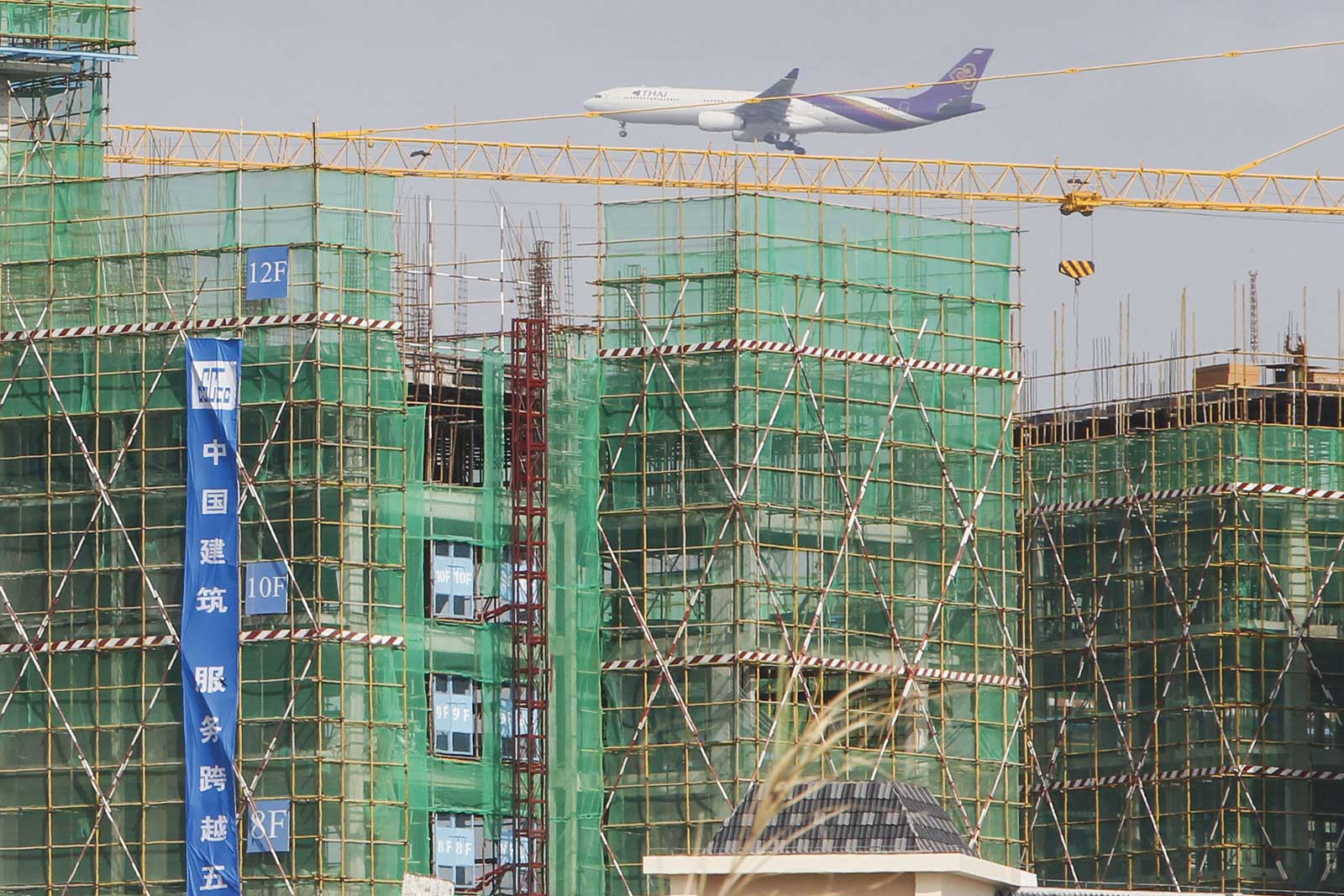 Ross Wheble, real estate consultancy Knight Frank's country manager for Cambodia, painted an equally positive picture for the year ahead.
"The last general election [in 2013] had a noticeable impact on the real estate market. However, this year has already started with a flurry and demand across all sectors appears to be increasing unabated," he said, before explaining why the industry is likely to experience a welcome fall in rental prices.
"We don't expect any capital appreciation within the high-end segment over the short-term as Cambodians cannot afford to buy these properties. It might be another five years until salary levels in Phnom Penh increase enough for there to be domestic demand for high-end condos," he said. "The majority of buyers of condos have been foreign investors who will rent out the units, which will place downward pressure on rental prices – which is a good thing as currently the rental rates are inflated compared with disposable incomes in Phnom Penh."
Underpinning the positive market outlook is a recent influx of Chinese investment that Chanco said helped to rejuvenate a market "that was starting to show signs of major weakness two to three years ago, when significant price declines were being reported out of Phnom Penh's residential space".
In 2016, investment from China accounted for 29.9% of all capital invested in Cambodia, up from 18.6% in 2015, according to the Council for the Development of Cambodia. The rapid increase in investment from China has coincided with a strengthening of political ties that Chanco believes could be clouding the judgement of private investors.
"The main concern for me is that the projects backed by Chinese investors, who in many cases have links to Beijing, are being pursued for geostrategic reasons as opposed to market-driven considerations," he said. "The risk is that if these commercial or residential spaces do not find willing occupants, the resulting price declines will impact the banking sector and the economy at large."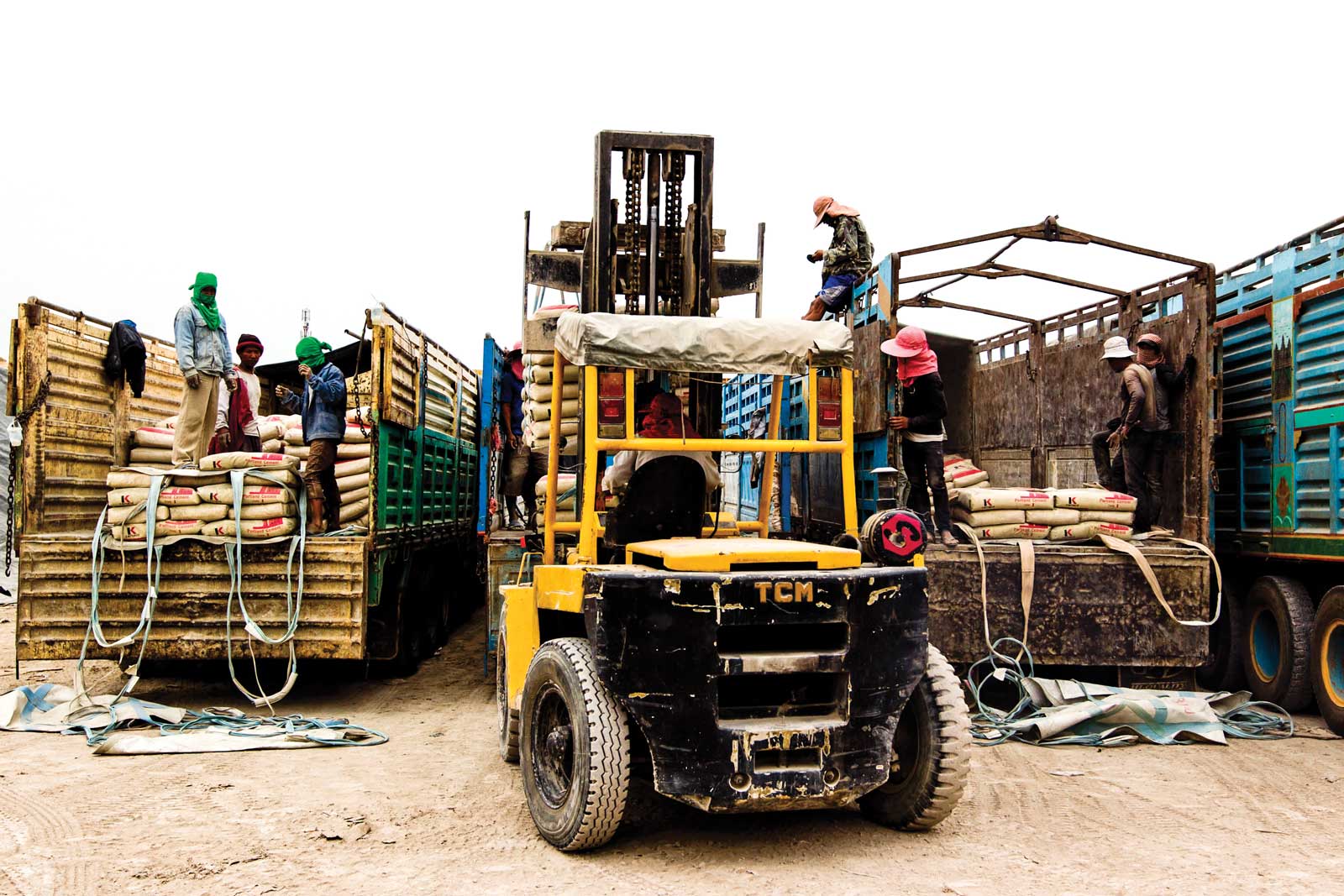 One of the most prominent real estate developers catering to the Chinese market is the Prince Real Estate Group, a company with a Phnom Penh showroom that shares space with the chamber of commerce for the Chinese province of Fujian.
According to the group's marketing director Tianlun Hu, at the time of writing the company had sold more than 70% of its 1,786 units at Prince Central Plaza, a 37-storey luxury condominium complex scheduled for completion in May 2018 priced between $2,600 and $4,000 a square metre; 90% of its 454 units at the recently completed Diamond 1 project on Diamond Island; and 90% of the 570 units that make up the 27-storey twin towers of Prince Modern Plaza, which should be finished by May 2019.
Half of the condo buyers are Chinese, Tianlun said, while the other half are a mixture of Cambodians and other international investors, and between 60% and 70% of purchases are made for investment purposes.
Outside Phnom Penh, the group is pumping $1 billion into two major projects in Sihanoukville, a coastal city that typifies the far-reaching impact of Chinese investment on Cambodia's economy.
With its cheap beer and even cheaper thrills, the southwestern city has long attracted Western backpackers in search of some fun in the sun. But a wave of Chinese investors, encouraged by the city's governor Yun Min, are transforming the Western tourist hub into what the vice-president of the city's chamber of commerce has described as a "Chinatown" built on casinos, hotels and luxury resorts. In lieu of official figures, estimates of the size of the Chinese population in the city of 250,000 run from the thousands to the tens of thousands.
Proponents of the recent influx of Chinese investment in Sihanoukville say it has created jobs for local communities and contributed towards improving the skills and standards of the local workforce. Others argue that it has also led to the evictions of numerous local businesses at the hands of landlords keen to capitalise on rapidly rising land prices, along with a significant uptick in money laundering, human trafficking and illegal casinos that moved the Chinese embassy in February to hold a two-hour press conference on the impact of Chinese criminality in the coastal city.
In the eyes of Kean Kim Leang, the founder of Cambodian development firm Urban Living Solutions, the positives of increased Chinese business activity in Sihanoukville outweigh the negatives.
"Any form of foreign direct investment is good for the local economy. Infrastructure will be improved, Sihanoukville will be exposed to the Chinese tourist market and jobs will be created for locals," said Leang. "The major winners will be local land owners and local contractors that are working on those developments."
But LBL's Luciani-Khao has formed a less-than-positive opinion about recent happenings on the coast. The way he sees it, Chinese construction companies and developers have created a closed-loop economy that excludes local contractors and workers from the potential economic benefits of the city's development.
"When projects are for Chinese people, we almost know that it's impossible for us to get the work because Chinese developers work with Chinese companies," he said. "Why I am telling you that it is difficult is because I heard from some clients that they are being approached by Chinese companies who are saying: 'OK, you don't have to pay anything up front, you pay just when everything has been delivered.' But that's not something that can happen in construction."
Luciani-Khao, however, remains confident that Cambodia's rapidly growing economy will continue to provide more than enough work for his company to thrive in the face of increased competition. What's more, he added, the arrival of international brands willing to pay a premium for projects that meet international standards means that opportunities within industrial and retail spaces abound.
"Before, it was really difficult to be competitive in the industrial space because… other companies could do it easily [as clients didn't used to demand international standards]," he said. "But now the clients are big brands, big international groups – and they are expecting on-site safety, high-quality finishing, good project management… They want to do a nice canteen for their staff. They want their staff to be proud of the company. It was not the case before."