The first in a series of luxurious dining events marks the launch of the Hennessy X.O Exclusive Collection
Advertising feature
A private dining experience in Phnom Penh heralded the arrival of this year's Hennessy X.O Exclusive Collection, renowned as one of the world's most powerful and generous cognacs. The dinner was held at Maison Bienvenue, a hidden gem in the Cambodian capital that offers prestigious French brands – a perfect match, one might say.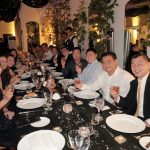 Hennessy X.O, which stands for 'extra old', was founded in 1870 by Maurice Hennessy, and its creation was a new reference point for both the House of Hennessy and the world of distilled luxury spirits. Ever since, Hennessy X.O has been the best-selling X.O cognac in the world.
The gourmet experience was crafted by Cambodian entrepreneur and chef Luu Meng and attended by a select group of VVIPs. His inspiration came from the delicate bouquet of the Hennessy X.O, selecting a palette of spices and flavours that pair with the cognac.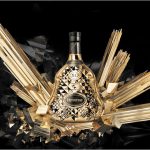 The evening left a lasting impression on the guests. "It was a great night, a perfect blend of the luxurious and iconic French brands Hennessy X.O and Maison Bienvenue," said Tan Ser Chhay, operations director of Attwood Import Export.
Chef Luu Meng concisely captured the essence of the night: "The taste and aroma of Hennessy X.O makes us feel different. The event is simply outstanding because it's exclusive. One short word: unique," he said, before moving on to discuss his creative partnership with Hennessy.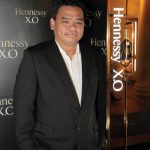 In your opinion, what sets Hennessy X.O apart from the other international cognac brands?
To me, it's the taste and quality of Hennessy X.O that sets it apart from other cognacs. We also need to know how to enjoy it. We cannot rush when drinking it; we need to take a bit of time to take in the experience. We need to pour Hennessy X.O in our glass, swirl the glass for a second and then smell the aroma before we sip it.
What is the inspiration behind your culinary creations?
When I took two or three sips I noticed the taste and aroma of the Hennessy X.O, that it is richly textured, rounded, smooth and pleasing, so we imagined the ingredients and created the menu that we can pair with this.