New fishing regulations imposed by China's Hainan province over the South China Sea have fuelled tensions between China and Asean nations, with the US describing them as "provocative and dangerous".
The regulations, passed on December 3 last year, came into force on January 1 and state that any foreign vessel wishing to fish or survey two million square kilometres of the sea – just over half of the area outlined in the 'nine-dash line' claimed by China – must seek approval from the "relevant departments" from Beijing.
Boats that refuse to comply face being forced from the region, impounded and fined up to $83,000.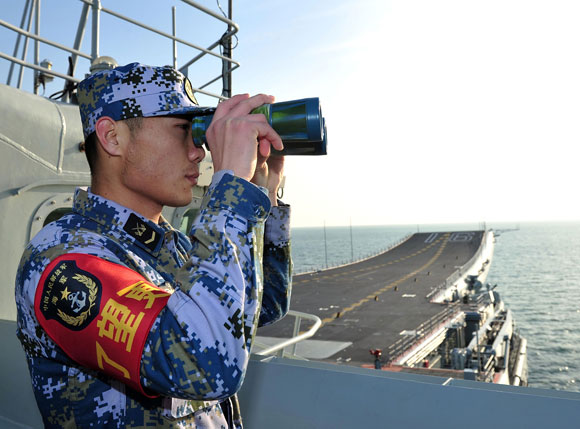 The region also crosses over with the Exclusive Economic Zones claimed by the Philippines and Vietnam.
In a statement from the Philippines Department of Foreign Affairs, an official stressed that the move "escalates tensions, unnecessarily complicates the situation in the South China Sea and threatens the peace and stability of the region".
Vietnam's Foreign Ministry, though slow to comment on the regulations at first, released a statement that declared the Chinese legislation to be "illegal and invalid".
Parts of the South China Sea have been claimed by Vietnam, the Philippines, Malaysia, Brunei, China and Taiwan. As well as being a valuable shipping lane to Europe and the Middle East, the waters are thought to have valuable gas and oil resources on the seabed.
China responded to the comments from the Philippines and Vietnam, stating that the law was nothing new and there had simply been a technical amendment to the existing bill, adding that the US should stay out of any diplomatic negotiations between China and its neighbours.
China provoked both the US and Japan last November when Beijing announced an Air Defense Identification Zone (ADIZ) over the East China Sea.
Last September, discussions began between China and Asean nations to outline a code of conduct in the South China Sea. Previously, Beijing had refused to begin talks, stating "the time was not ripe" as there had been alleged repeated violations committed by the Philippines and Vietnam against the agreed 2002 Declaration on the Conduct of Parties in the South China Sea, signed by China and all Asean nations.