Gilbert Cheah has just touched, and is now discussing, my bald head. "You're perfect," says the immaculately groomed publisher and managing director of Singapore Tatler, "because you're not trying to do too much."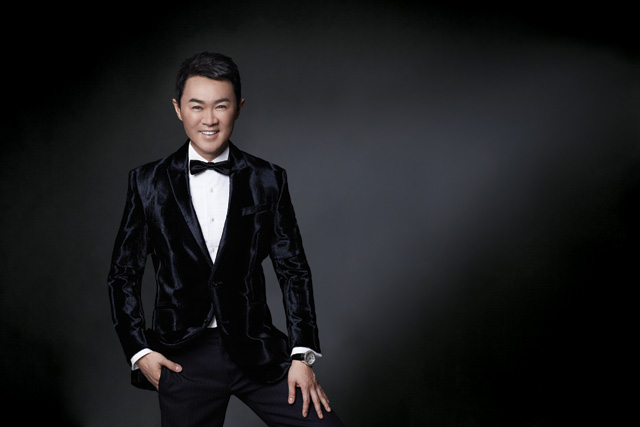 He is currently in the midst of reeling off his top three style tips for our male readers: "Get a good haircut that really suits you, because it's one of the first things people see. And you see a lot of guys who have horrendous haircuts." Cheah's other suggestions are to get all your clothes altered by a tailor ("People buy off the rack and think that it's their size, but something's going to be off") and make sure you have good teeth ("You could be the best-dressed person, but if you've got bad teeth it's going to ruin your image").
As the public face of Singapore Tatler, a local licence of the legendary high-society magazine, Cheah is one of the key tastemakers in the region's most prosperous country. Meeting someone who moves in such circles and, more importantly, visibly pays such attention to appearance is unexpectedly nerve-wracking. He is wearing more than a little diamond-encrusted jewellery, teamed with a striped pink shirt and a smile honed over hundreds of flashlit red-carpet moments.
Suddenly hyper-aware of the cut of my blazer, I ask him to name the first thing he notices when he meets someone.
"I think it's their confidence. That's very important," he says. "You can meet people who are immediately very cocky and very out there, but that can come from insecurity. People who are naturally confident have a certain charm about them because they're not trying to hit you on the head with anything. They're not trying to impress you, they're just being themselves, and that's very important."
It quickly becomes apparent that such fraternising is an area in which Cheah has an enormous amount of experience. He sees his job as a combination of two key areas, he says. The first, of course, is running a magazine. Then there is the other side of the job; the side he describes as "very complicated".
"It is the connection with Singapore society. I've got to go and build relationships with the movers and shakers of Singapore, because one thing about Tatler that's very unusual is that the people we cover are our readers. Very few magazines do that. When I joined Tatler I realised that people saw this magazine as their own. They invite us to their anniversaries, they ask us to cover their weddings and their children's birthdays. It's so important to them that Tatler be there to document it.
"Therefore we need to know our readers in a way that's greatly beyond any other magazine. It's not a simple readership study – we literally need to know them. Who can sit with who at the Tatler Ball? That's very important, because if you seat someone at the wrong table you could lose them forever. There are other magazines that also reach out to high society but who don't have the depth of understanding of their readership that we have. We've got horror stories of people being seated at a table together who are mortal enemies, but the editors are clueless about it. And it had a lot of repercussions."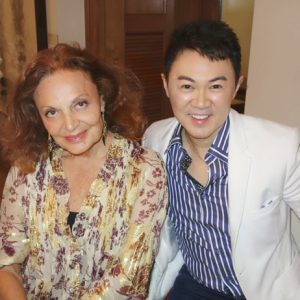 This world of black-tie events, high-society balls and hush-hush gossip sounds impossibly glamorous, tantalisingly out of reach for most. Indeed, the very name of the magazine, originally published in England in 1709, was an utterly self-aware nod to its obsession with the rumblings and mumblings of high society.
According to Cheah, however, that is not so much the case with the Singaporean incarnation of the magazine. Now in his 11th year at the helm, he remembers that it previously focused on a core group of high society, mainly women, all of whom knew each other on a first-name basis. However, given his 16 years of publishing experience in Boston and New York, Cheah felt the model was unsustainable.
"We realised very quickly that it was a shrinking market and that we needed to revamp the magazine. So we made Singapore Tatler a luxury lifestyle title and not just a chronicle of high society," he explains. "It has expanded our reach. It still covers high society because that's very important for us, but we now cater to a much wider audience. They may not be going to these parties or know these socialites by name, or at all, but they are interested in wealth, investing, wine, art, travel, the whole luxury world."
Having the most high-end readership in one of the world's wealthiest countries does, however, bring its own set of problems. "When we write about wealth, billionaires are reading the magazine, so you can't pull the wool over their eyes," as Cheah puts it. For Tatler, this means a significant investment in writers. World-renowned investment gurus such as Mark Mobius and Jim Rogers grace the magazine's pages as columnists. James Suckling, described by Forbes as "one of the world's most influential wine critics", also has a regular column.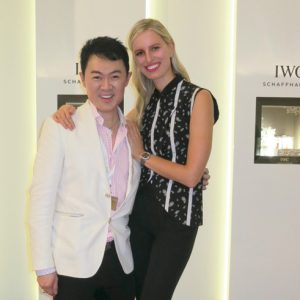 Basically, Cheah says: "We do everything that other magazines do – photoshoots, interviews, etc. But we're just dealing with very powerful, very influential people, so they tend to be very," he searches for the right word, "image-conscious."
Each time we discuss the billionaires and socialites who constitute a small amount of the magazine's content and a large proportion of its readers, there are a couple of messages that Cheah seems especially keen to get across.
The first is that he is a big believer in giving back to society and that he encourages the magazine's high net-worth readers to do the same. "I'm a big believer in the saying that: 'To those who have been given much, much is expected from,'" he explains.
Secondly, Singapore Tatler, he says, is not just a magazine about wealthy people. "I think there's a misconception on that front among those who don't know us. It's not about money for us," he says earnestly. "It's about achievement and excellence… There are a great many wealthy people that we would never cover."
He makes this point on five separate occasions during the interview and even seems mildly horrified when I wonder whether the "influential people" that the magazine covers would include musicians or actresses.
"Oh no, no, no, no. You know, there's no celebrity culture in Singapore. That's one thing that's very different [to the West]. You would never see a local actress, for example, in Tatler. We focus on the most influential people in Singapore. Obviously wealth is often part of that, but they need to be people of achievement.
"What this job does is expose you to a very high level of excellence. When you meet these people who have built multimillion-dollar companies in just one generation, when you meet heads of banks and top lawyers who are number one in their field, you really get a viewpoint of excellence that not many people have. And that never gets old."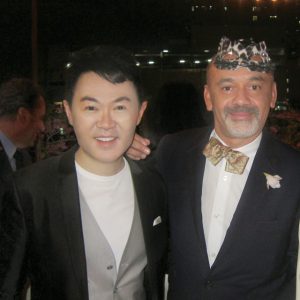 Eleven years in the print industry in Singapore, along with 16 years in the US, has also given Cheah a keen perspective on the world of publishing. Having worked before and during the digital age, he likens its impact to the industrial revolution, but one that is happening right in front of our eyes. Yet even while appreciating its enormity, he refutes absolutely the oft-repeated mantra that print is dead.
"Right now we're finding that, especially in the field of luxury, people still like magazines."

Gilbert Cheah, Singapore Tatler
"No, far from it. I think that certain kinds of print are being challenged very strongly, especially news media and sports, anything where people want instant information. But many other types of print remain experiential. When you think about it, very few people sit at their desktop computer and read long articles. Right now we're finding that, especially in the field of luxury, people still like magazines.
"That's not to say we shouldn't develop our website, which we have, because there are lots of things that people go online for. What we find is that digital complements print tremendously. But you can't just take print and put it online, that doesn't work. Digital has to be covered in its own unique way. In the editorial meeting we might say that we're profiling this person or that person for print, and then digital will think about how they can complement that online. There's got to be good planning from the get-go."
Even with numerous magazines and newspapers heading to the great printing press in the sky, competition remains fierce among those that have clung on. With just five million people, Singapore is a small market to begin with, but that hasn't stopped virtually all of the world's leading magazine brands setting up shop in the city-state.
"There's a battle for eyeballs, definitely. We recognise that, which is why quality stands out – you really have to invest in quality. At Tatler we put a lot of money into the production: very expensive paper, very good photography, very good design, top writers that we pay for. People know that they're getting a high-quality product and that's very important. If you look at the US, Condé Nast Traveller is relaunching itself as an ultra-luxe, glossy publication with thicker paper and everything. That's because you can't compete with digital by going cheap, you have to compete by making yourself a luxury product."
Luxury is certainly a world that Gilbert Cheah knows well, yet he is also fiercely proud that the diamonds decorating his wrists and fingers were paid for with his own money. He describes Singapore as a meritocracy, where there is an element of 'old money', but it only constitutes a small percentage. The majority of people who have made money in Singapore, he says, tend to have made it within one or two generations, in the past 30 or 40 years. However, while discussing this 'new money', he seems keen to get something off his chest.
"I actually come from old money!" he says with a big laugh, completely aware of the contradiction. "My great grandfather is one of Singapore's pioneers, Chew Boon Lay. He's got a town named after him and all of that. My family paid for my university education, so that did give me the entry to get to the diamonds, but I work hard to afford nice things.
"I think that a lot of Singaporeans have a very glamourised view of media, especially a magazine like Tatler. A lot of people think my job is just going to balls and parties, but they don't realise that from 9am until 7pm I have to run a magazine, where I'm responsible for everything from the branding and the profitability to the ad sales and the editorial. There are long hours, so I always tell people who want to go into media that they have to be really sure they want to do this. Don't go into it for the glamour," he says with a mischievous smile, exposing his peerless teeth. "Because there is none."