A new micro-finance law is set to throw a lifeline to small earners, who have been crippled by a backward finance system for decades
By
Steve Finch
At the best of times, borrowing money in Myanmar is a headache. If you are poor, like the majority of the country's 60 million people, it is a nightmare.
Those who have managed to navigate the bureaucratic hurdles to get a loan, which requires savings or property as collateral, are faced with some of the highest interest rates in East Asia. Most people do not use banks, after a banking crisis in early 2003 left locals facing long queues as hordes of people desperately tried to retrieve their savings. From that crisis to November last year, Myanmar did not have a single operating ATM machine, a sign of how stunted lenders had become.
"Far and away the majority of people in Myanmar have no relationship with a formal bank, or an ability to borrow from them," said Sean Turnell, an economist at Burma Economic Watch at Macquarie University in Sydney.
This led to the birth of an informal lending sector in which loan sharks typically charge 10% interest per month, added Turnell, the author of  Fiery Dragons: Banks, Moneylenders and Microfinance in Burma, a new book on the problems of borrowing cash in Myanmar.
Thankfully though, borrowing looks set to get a whole lot easier for Myanmar's people, who are among the poorest in the region. A new law on microfinance, passed in December amid a flurry of economic and financial reforms, has prompted about ten organisations to apply for licenses to start micro-lending, some of which are expected to begin operations by year's end.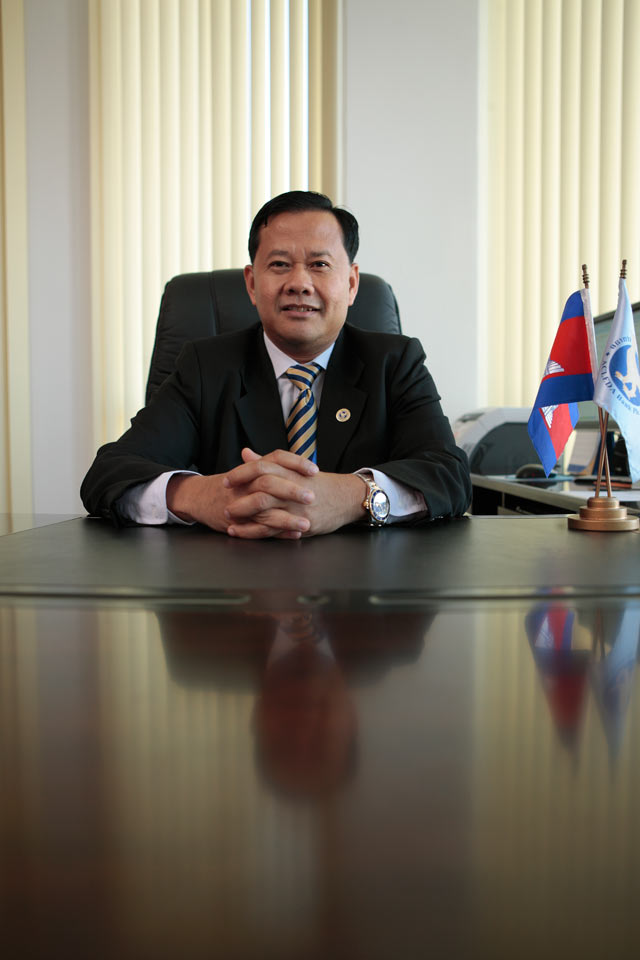 Among the first of these, a partnership between Germany's Savings Bank Foundation for International Development (SBFIC) and local partners, Myanmar Egress and Mingalar Myanmar, has plans to start assessing borrowers in 15 of Yangon's poorest townships this month.
"We are focusing on urban poor and rural people," said Phyu Yamin Myat of Myanmar Egress.
Amid all of the changes taking place in Myanmar, there have been teething problems, however. A $250,000 fund to start the project has fallen prey to the enduring legacy of Western sanctions and was delayed last month, said Phyu Yamin Myat.
Once their new organisation – which at the time of writing did not have a name – starts collecting deposits at some point in the last quarter of this year, it will begin lending to groups of people looking for loans to kick-
start businesses.
"The most important thing is capital – businesses and people need capital," said Phyu Yamin Myat.
Among the other companies looking to join Myanmar's micro-lending sector are Cambodia's Acleda Bank which is "awaiting licensing", said president and CEO In Channy, and Vietnam-focused fund management company Dragon Capital, which did not respond to questions.
The latent demand for capital in Myanmar is thought to be enormous. The United Nations estimates that people in the country would be looking to borrow about $650m in micro-loans, if given the chance. The figure balloons to $2 billion when small loans – which are larger than micro-loans – are considered.
The UN Development Programme, the biggest micro-lender in Myanmar accounting for 90% of the market, operates an outstanding portfolio of just $50m, said Akbar Usmani, UNDP's senior deputy resident coordinator in Yangon. "In terms of potential market, we are just tiny," he said. "The domestic banks haven't gone out into rural areas in a very big way."
Neither have microfinance organisations. Before a new law governing their operations came into effect last year, they were technically illegal. Unlike in other successful micro-credit markets in the region, such as Cambodia, Myanmar did not permit deposit-taking, could not source financing from the US or EU because of sanctions and created a lending environment bogged down in red tape. Aid agencies – in part – have filled the void, which is not part of their usual remit, Usmani points out. Myanmar represents the UNDP's biggest micro-finance operation in the world.
"At the grassroots level, people are saying: 'Look, we have repaid our loans, can we borrow a larger amount?'" said Usmani. "But we [UNDP] are not a microfinance institution."
Now that the government has recognised the importance of the sector by passing new legislation, Usmani said he hopes new lenders can fill the void and allow the UN, as well as other humanitarian organisations including Save the Children and World Vision, get back to their core function of development aid.
But will the new crop of micro-lenders be able to flourish within a still restrictive environment? Will loan capital reach people who are most in need?
The new law governing the sector states that lenders are not allowed to charge more than 30% interest per year on loans, or less than 15% interest per year on deposits, rules which SBFIC's Brand described as "unusual", as governments rarely control interest rates so tightly.
Myint Thein, a micro-lending expert for the UN who helped draft the law, said that there was a two-month debate about whether or not to restrict rates and that eventually those in favour – including himself – won the day.
"Let us see what will happen and we can review," he said, adding that the government was open to amending the rules at a later date if they proved to be too prohibitive. "A new law without an interest cap is no law."
In the past, micro-finance lenders have struggled to access the poorest regions of the country because the government has been reluctant to allow humanitarian aid, let alone lending, due to insurgencies in what are predominantly ethnic minority areas.
These include Kayin State – where until a recent ceasefire rebels fought state forces in the longest-running civil war in the world – Kachin State, where fighting is ongoing, and parts of Rakhine State, home to the Muslim minority Rohingyas, which the UN has described as among the most persecuted minorities in the world.
Phyu Yamin Myat said the new licensing rules state that organisations must list the areas in which they wish to work prior to approval.
"But there is no instruction that we cannot do business in Kachin or Rakhine," she added.
Amid recent riots in Rakhine state between Rohingyas and Buddhists, as well as sporadic clashes in Kachin State, operating in these areas remains a question of 'security', said Phyu Yamin Myat.
Eventually, micro-lenders would no doubt look to enter these sensitive areas on the periphery of the country, she added.
In the meantime, these people will remain without the opportunity to borrow, as they have done for decades. In the core of Myanmar, however, microfinance is about to take off.