Cambodian businesses are using their emerging-market expertise to exploit opportunities in neighbouring markets
By Philip Heijmans
Sticking out among the run-down buildings and swaying palm trees that line a street in humid Yangon is a shiny, white, architectural anomaly. Proffering air-conditioning and a European coffee machine that provides espressos to Saturday-morning customers, Monument Books' modern business principles are a far cry from those of traditional bookshops in this long-isolated country.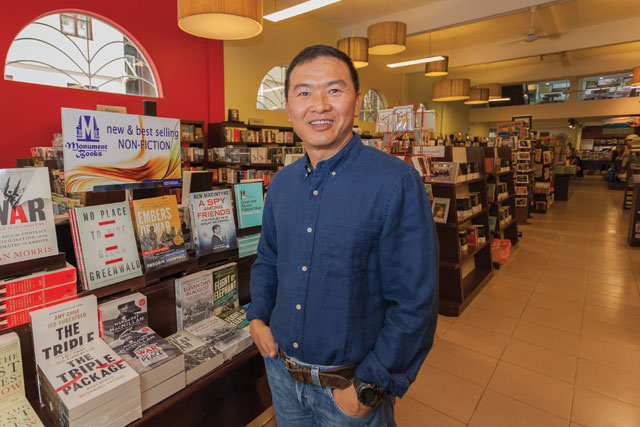 Monument Books is by no means the only modern business to open in Myanmar since the reformist government took power in 2011. Locals are growing accustomed to seeing large-scale foreign investment projects coming in from countries such as Japan, South Korea and China. In the face of investment inflow from such wealthy countries, one might not suspect that the funding for this particular bookshop, now a staple, actually came from Cambodia.
"As a Cambodian, I have to say I feel conditions for business in Cambodia are very favourable," said Meng Hieng, founder and managing director of Monument Books, which now has three branches in Myanmar. "Piracy was an issue, but that has been greatly reduced and people are more educated these days." 
With the rise of a middle class and economic growth in Cambodia persistently upbeat, the demand for international-quality goods and services has seen local businesses quickly adapt to modern standards. This surge from 'zero to hero' for homegrown commerce has seen firms from a variety of sectors ready to take the next step with their enterprises and take business across borders. Cambodian businesses are now applying their unique formula for quick-growing world-class businesses and services in other emerging markets. For many, there are parallels between Myanmar's promise and Cambodia's past.
Such is the case for Meng Hieng, who opened Monument Books in Phnom Penh in 1993. He likens the opportunities in starting a business in 1990s Cambodia to that of a more recent Myanmar and Laos, where his firm has seen successful expansions.
"We expanded into Laos in 2005 because we saw that the business environment was similar to Cambodia and that tourism was growing," he said. "Now, Myanmar is much more open. But when we started there in 2009, no one could say for sure which way the country would go. But we saw it as a great opportunity to be there at the start of the change."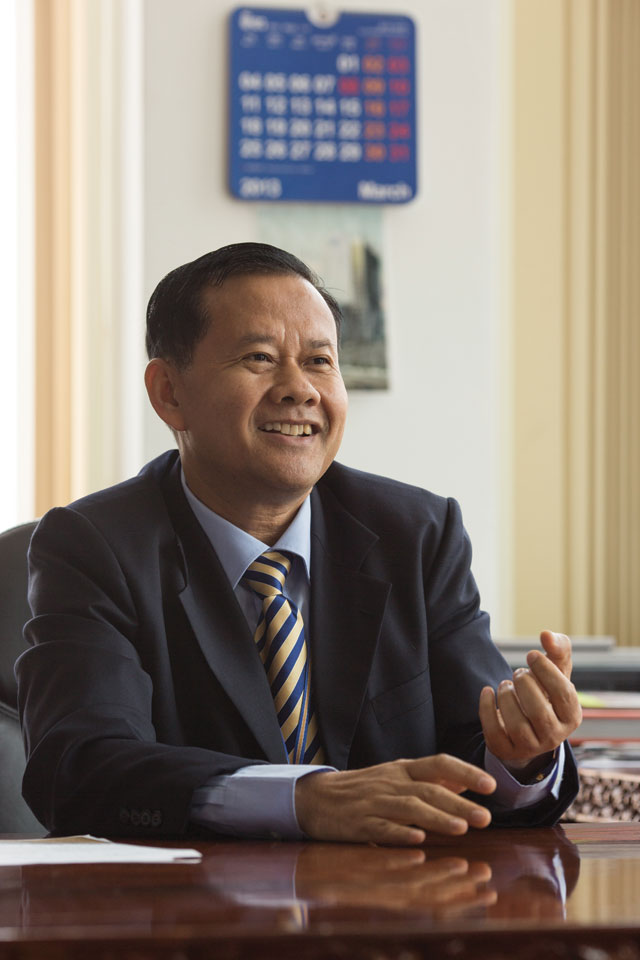 According to the most recent data from the World Bank, foreign direct investment outflows from private and state enterprises in Cambodia have traditionally been small, representing just 0.2% of gross domestic product since 2007. Since then, however, the number has risen 35.76% to reach $28.10 million in 2012.
The figure is seemingly insignificant when compared to other regional countries such as Thailand and Vietnam, which spent $12.80 billion and $1.24 billion on FDI respectively in 2012, but experts believe that Cambodia in 2014 is making the case that it can soon become a hub for regional foreign investment. 
"Cambodia could be one of the gateways in the near future because [it] is under a very open and free economic system," said Hiroshi Suzuki, chief executive officer at the Business Research Institute for Cambodia, adding that the country allows full foreign ownership in most sectors. "This is a very big difference when compared to other neighbouring countries. Taking advantage of this recently are some Japanese investors who are selecting Cambodia as their first destination of FDI."
In a largely successful bid to draw in foreign investment following the establishment of a new constitution in 1993, the Cambodian government implemented a number of liberal policies, from generous tax breaks in and outside of newly formed special economic zones to an expeditious application process. Now, with nearly two decades on the ground, many of those locally established foreign-owned firms are free to apply what they learned to another newly opened country in the region – Myanmar.
"There are a number of similarities between Cambodia when it opened to the world and Myanmar today," said Bretton Sciaroni, senior partner at Cambodia-based law firm Sciaroni & Associates, which has been operating in Myanmar since last year. "Some of the most important things I learned in Cambodia are patience and the virtue of indirect approaches to problems. Americans like to get to the bottom line quickly, and that is not always possible in emerging markets."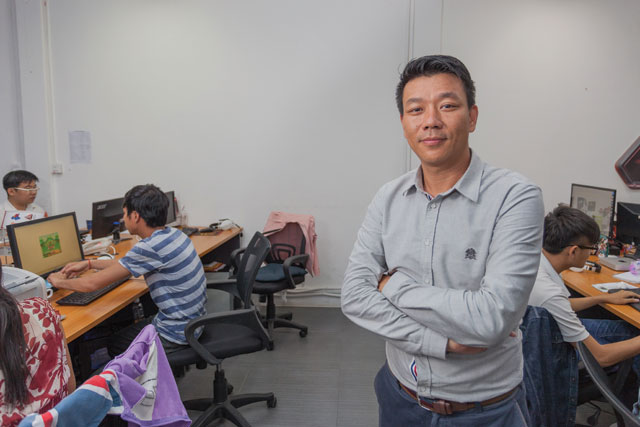 With additional offices in Laos, Myanmar and Cambodia, Sciaroni & Associates is not the only boutique law firm to grow from its Cambodian origins. Frontier firms DFDL and VDB Loi have also expanded into Myanmar and other new territories across the region. 
Not dissimilar to Myanmar today, Sciaroni said that starting a law firm in Cambodia in the early 1990s came with myriad problems. "There was no single source you could go to for laws and regulations, so it was a laborious process to collect and catalogue materials that were not readily available to the public," he said. "Practically, there was precious little office space available, so most businesses were run out of villas. There were also big problems with renovations and office setups – electricity supply, computer services… all posed challenges." 
Larger companies looking into the Myanmar market will also have to deal with a massive shortfall in competent workers, and although this same problem still exists in Cambodia, firms that operate there understand that internal training is essential. "It is still extremely difficult to get high-calibre staff. This is also partly a function of the increased competition and hence demand, but it is also true, I think, that tertiary education in Cambodia is not producing the right quality of potential applicants," said Grant Knuckey, CEO of ANZ Royal Bank, a joint venture between Cambodia's Royal Group and the Australia and New Zealand Banking Group (ANZ). 
ANZ is therefore forced to train its own staff and offers them a wide range of tuition activities including classroom and online learning, ongoing coaching, on-the-job instruction and offshore courses. The bank is currently shortlisted to be among the first foreign banks to get a license to operate in Myanmar for the first time in 60 years.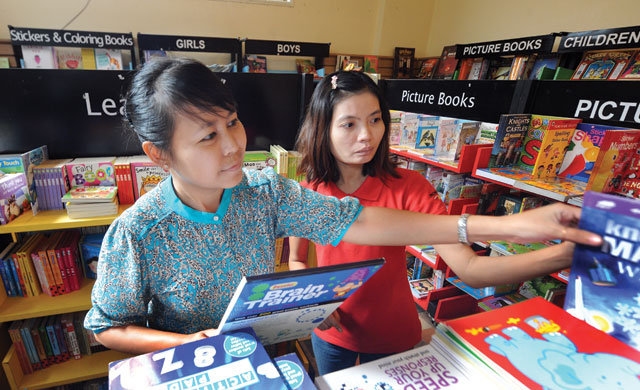 Michael Lor, CEO of Cambodia's Canadia Bank, said that his institution too is looking to gain a foothold in the country through a forthcoming joint venture with an unspecified local partner. In addition, Canadia Bank has also attained a license to operate in Laos and plans to open a representative office in Shanghai. "Cambodia's stable economic and political conditions encourage established institutions such as ours to expand our reach," he said.
Acleda Bank, one of the biggest success stories to come out of Cambodia, also plans to open commercial operations in Myanmar in the near future after establishing a microfinance unit there last year. "It is very different and it has taken us a very long time to obtain a company license there. I hope we can make the move process faster when the appropriate rules and regulations are improved," said In Channy, the bank's CEO.
Despite the advantages businesses may have picked up in an emerging market such as Cambodia, succeeding abroad boils down to something more fundamental, said Sila Chy, founder and chief executive of local content service provider Sabay Digital Corporation, which began operations in Myanmar this year. "Every country has its own uniqueness and opportunity. If we understand the market clearly and understand what is missing and what is needed, then that is what is most important," he said. "That's why when we enter a new market, we will keep the same format and practices." 
Keep reading:
"Cambodia at the crossroads" – After many months of protests and rounds of negotiations, the Kingdom's two main parties have struck a deal. But in a country with a youthful population and old-school leaders, it remains to be seen whether politicians can meet rising expectations