From scaling rock faces to hurtling through the jungle canopy at high speeds, get your adrenaline rush with these intrepid endeavours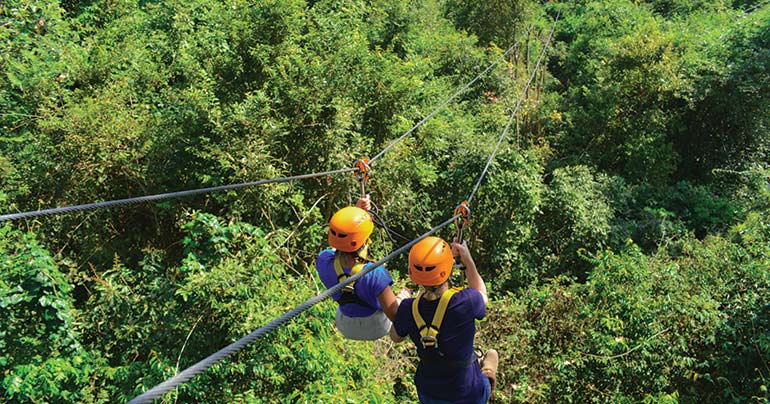 Angkor Zipline
Is that a particularly large monkey hurtling through the trees toward us? Fortunately not. It's actually a screaming tourist whoosing through the canopy aboard the only zipline tour located within the Angkor park. Located near the legendary Angkor Wat and Angkor Thom temples, Angkor Zipline offers a day of swinging through the trees with ten jungle canopy ziplines, an introductory hike to learn about the local flora and fauna and, possibly, the chance to spot real-life gibbons.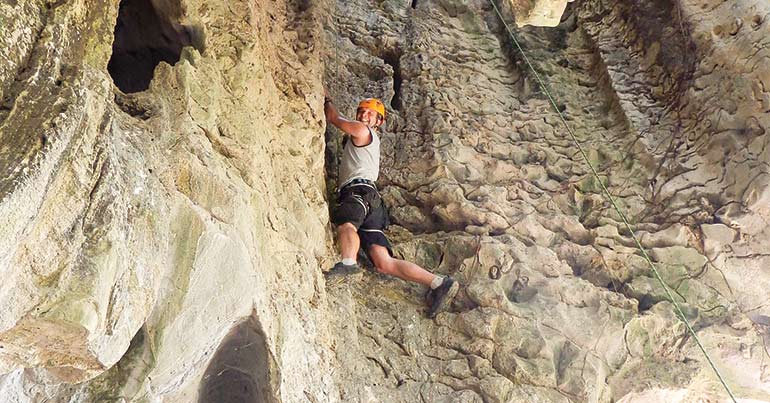 Climbodia
Cambodia is rather renowned for its sweeping expanse of low-lying plains. But that doesn't mean there's nothing here to climb. For an action-packed day out, head to Climbodia in Kampot, the country's first outdoor rock climbing company. With routes for beginners and experts alike, Climbodia offers rock climbing and the chance to abseil down through a cave, all in the natural setting of one of Cambodia's prettiest provinces.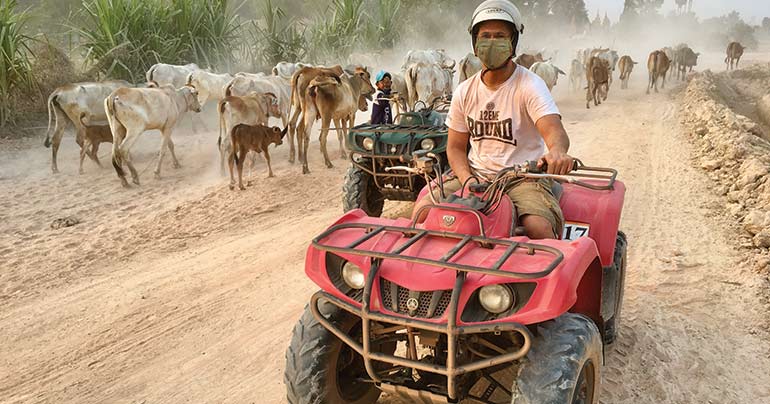 Quad Adventure Cambodia
Few activities available in Cambodia are quite as thrilling as speeding through the Cambodian countryside on a quad bike. Rutted dirt roads and giant puddles provide more than enough off-road thrills, but Quad Adventure Cambodia also offers more sedate drives for those who are more Easy Rider than Mad Max. Whichever tour you select, expect emerald rice paddies, smiling residents in local villages and pagodas glittering in the sunshine – the perfect way to see the 'real' Cambodia that eludes so many visitors.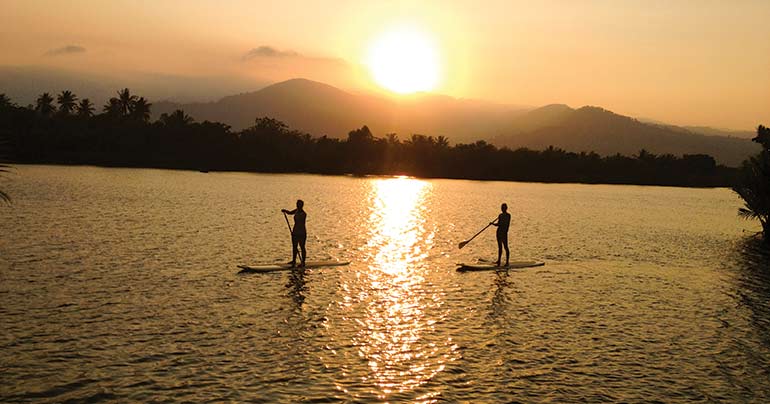 Paddleboarding Kampot
Perhaps surprisingly, stand-up paddleboarding is among the fastest-growing watersports in the world – and there are few more scenic spots to give it a go than on the Kampong Bay river in sleepy Kampot. Paddling on its tranquil waters is a surefire way of passing an enjoyable afternoon while journeying deep into the heart of the country's natural world. SUP Asia offers tours and customised trips in the Kampot area, as well as the opportunity to take yoga and fitness classes on the boards.
This article was published in the 2018 edition of Discover magazine. For more content, click here.
Related reading: