Celebrating the mystical power of the moon in Southeast Asia
Marking a symbolic height of power, a full moon is cause for festivities across Southeast Asia. Monthly parties on the beaches of Koh Phangan in Thailand are a common tourist trap, where heralding a new moon has taken on an altered, booze-fuelled, meaning. For a region steeped in spiritual custom, November marks a chance to delve into celebrations guided by more wholesome traditions.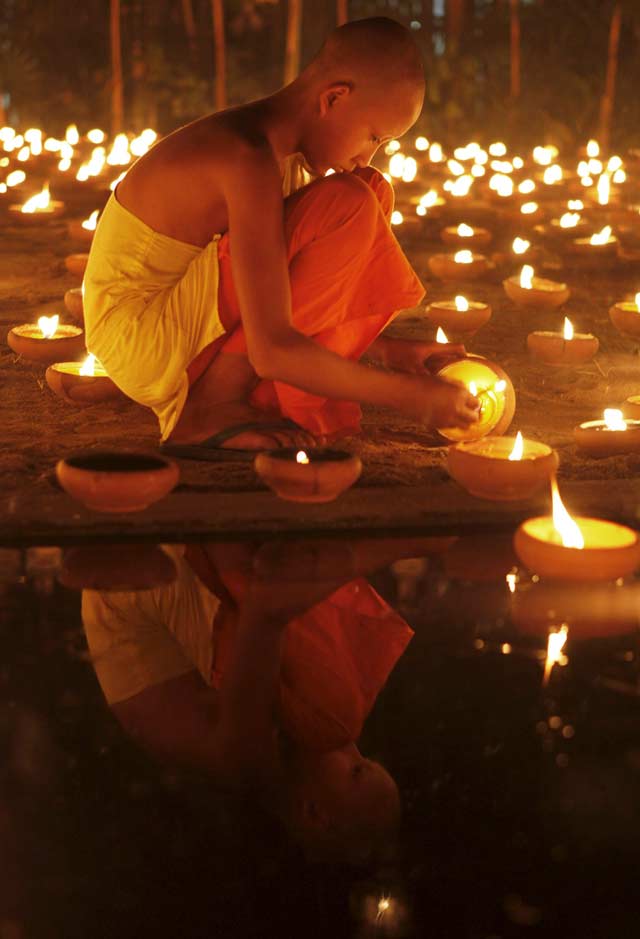 Marking an end to Cambodia's wet season, the full moon pulls millions of people to the streets of Phnom Penh each year for the Water Festival, or Bon Om Touk. Over a period of three days, the masses dance away the rainy season, eat and drink to secure a fruitful fishing season in the coming months and adorn the Tonle Sap with dazzling floats. The first day of the full moon is waved in as the crowds cheer on their oarsmen, who race in vibrantly painted dragon boats to the rhythm of beating drums. As night falls, crowds descend on bountiful food stands for midnight ambok eating, a special rice dish combined with banana and coconut. As the moon's rays stripe the waters of Cambodia's greatest rivers, a time is marked to pray for a prosperous harvest.
In Vientiane, celebrations take a more religious turn, known as the Bun That Luang festival. Three days of religious ceremony commence with a sombre candlelight procession, whereby golden creations with intricate wax petal decorations are carried to drum beats to pay homage to Buddha and Nang Si, guardian of the Laotian capital. Pha That Luang, Vientiane's huge golden stupa, is circled three times by the procession in the hope of securing a worthy rebirth into a better life.
Thais are also prone to aspiration when the moon is at its largest. During Loi Krathong (the Festival of Lights) locals grace their waters and skies with the light of burning incense and majestic paper lanterns. The Krathong, a delicate banana leaf loaded with betel nuts, flowers, candles, incense and any food that might appeal to a river spirit, is released and carried away by the current. Simultaneously, delicate paper lanterns set the sky ablaze as thousands of wishes and promises of eternal love are put to flight. As the lanterns gradually fade into oblivion, it is believed that hardship and negative energy dissolve.

Siem siem but different
Fancy a swim against the stream? Book a bus or chug up the Tonle Sap from Phnom Penh to Siem Reap to enjoy a smaller scale Water Festival celebration, joining the cheering and festivities at the country's quieter fete. For a luxury viewing post and the best snapshots, book a riverside hotel well ahead of time.