A new development hopes to fuse a swinging London vibe with a local flavour in Siem Reap

By Sacha Passi
Kings Road in Chelsea is one of London's best-known stretches of boutique-lined pavement, with its ability to attract fashionistas and rockstars the stuff of legend.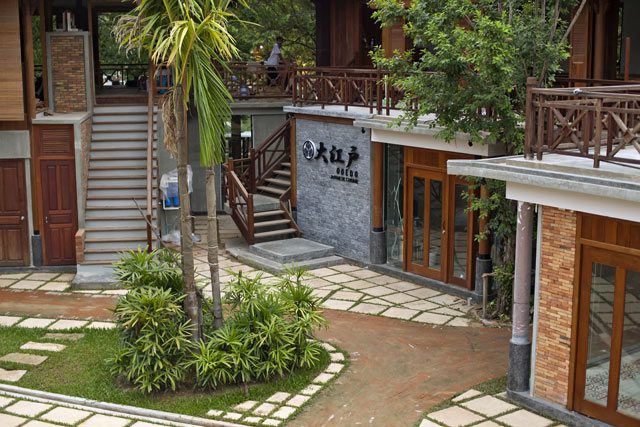 More than five decades after the height of the original strip's popularity, entrepreneurs are looking to bring the essence of the upscale hub to Cambodia's largest tourist destination, Siem Reap.
The name? Kings Road Angkor, of course.
"The name is a blinker to The Beatles and Kings Road in the 60s and 70s, but Siem Reap is also where Cambodian kings lived in their palaces and temples," said Alain Dupuis, director of Meas Development, which holds shares in eight of the 15 restaurants set to open on the street.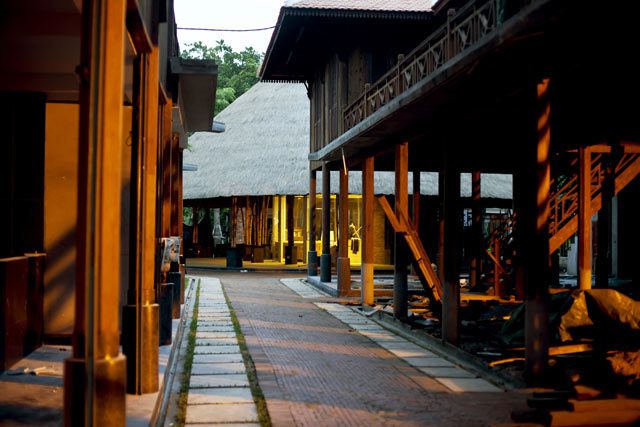 Otherwise loosely tied to its British namesake, the village will target people seeking a touch of pop culture, high-end locally designed products and quality dining options. Kings Road Angkor should also provide tourists with an alternative to the overflowing alleyways of Siem Reap's popular backpacker hub at the town's centre.
"The site will compliment Pub Street … It will be a little bit quieter and perhaps draw more aged clients who come here and don't know what to do besides the temples, or think that Pub Street is a little bit too young for them," Dupuis said.
Behind the concept is Lim Nam, a Cambodian developer and director of Angkor Night Market Ltd. The $10 million project covers approximately 5,000 square-metres near Siem Reap's Old Market, along the town's largely undeveloped riverside, with most outlets accommodated in individually designed traditional wooden houses.
"Tourists are looking for something different than what they can typically find in Siem Reap, but nobody has given them that yet," Lim Nam said. "It is a risk and it is a big project, but someone had to do it… to create a concept that is of an international grade that has ambience, detail and architectural design."
In addition to freestanding restaurants, the open-air expanse includes more than a dozen upscale souvenir shops and will also be the site of the Kingdom's first Hard Rock Café, scheduled to open early next year in a colonial-era building. One of three international food chains to enter Cambodia when the village opens, Hard Rock Café is an equal partnership between Meas Development and Worldwide Investment Group. It will feature two bars, international and local rock'n'roll memorabilia, live music and space to seat more than 300 people. It will be the first of two Hard Rock restaurants to enter the Cambodian market, with a Phnom Penh site set to follow.
Siem Reap was a natural choice for such a project, with the Angkor temple complex long fuelling the country's tourism industry. During the first quarter of this year, the number of tourist arrivals to Siem Reap reached just under 480,000, approximately 170,000 more than the rest of the country's arrivals combined. Despite strong indications that the tourism industry will continue to grow, entrepreneurs say new developments must be able to lure tourists away from other regional destinations.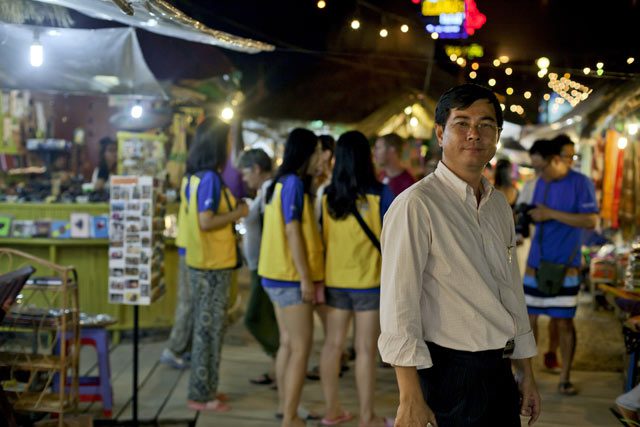 "If the government plans to triple the number of tourists in the future, we cannot achieve this by keeping everything the same," said Dupuis. "We need to expand more – with more hotels, more restaurants, more museums and more shops to accommodate the [influx of] tourists expected to come to Siem Reap."
With tourism generating $2.2 billion in revenue last year, nurturing one of the country's strongest industries is crucial, and using an international icon as inspiration looks set to have its advantages.
"We don't know if this project will expand to a similar length as the Kings Road in Chelsea, but that is our vision," said Lim Nam. "Kings Road Angkor is a good example for further projects along the river [to be modelled on] and this is our sign of how Siem Reap can grow in the future."