Indonesia sentences gay men for the first time under new law, amid fears the country's traditionally pluralistic society is losing its battle with radical Islam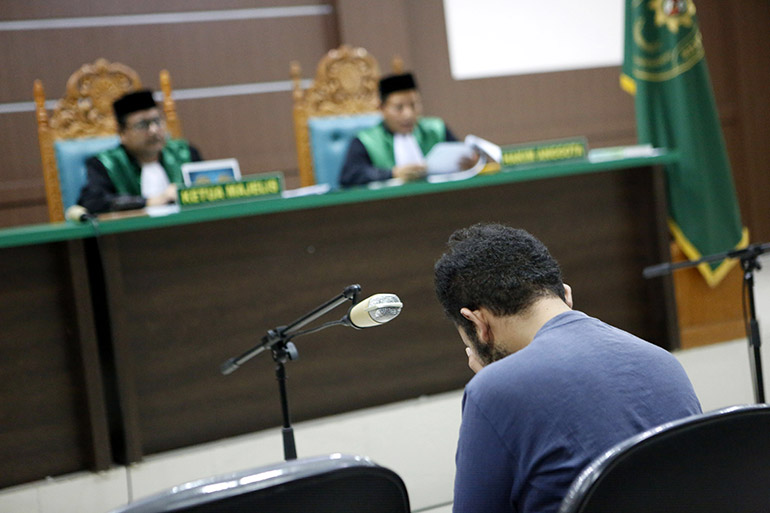 For the first time since a law banning homosexuality was introduced in 2014, two gay men have been sentenced to 85 lashes of the cane by a court in Indonesia's Aceh province for engaging in consensual sex, according to the Straits Times.
"The defendants are proven to have committed sodomy and are found guilty," Mr Khairil Jamal, the presiding judge, said in a statement.
Aceh stands alone as Indonesia's only jurisdiction to use Shariah law in addition to the national criminal code.
"The verdict will increase fear among LGBT (lesbian, gay, bisexual and transgender) people, not only in Aceh but also in many other, especially conservative provinces… in Indonesia," Human Rights Watch's Andreas Harsono told the Straits Times.
The sentence handed down by the judges exceeded the 80 lashes requested by the prosecutors.
Last week, a similar plea for leniency was ignored when judges sentenced Jakarta's outgoing Christian governor, Basuki Tjahaja Purnama, better known as Ahok, to two years in prison for blasphemy. Prosecutors in that case recommended probation.
Analysts say that the harsh sentences demonstrate that the country's judiciary is increasingly being influenced by conservative Islamic voices. President Joko Widodo, by contrast, has spoken out against discrimination directed at any group.
Ahok's sentence came weeks after he lost a bitterly contested gubernatorial election to Anies Baswedan, the former minister for education and culture backed by Indonesia's entrenched political interests who, some believe, exploited religious tensions for political gain.