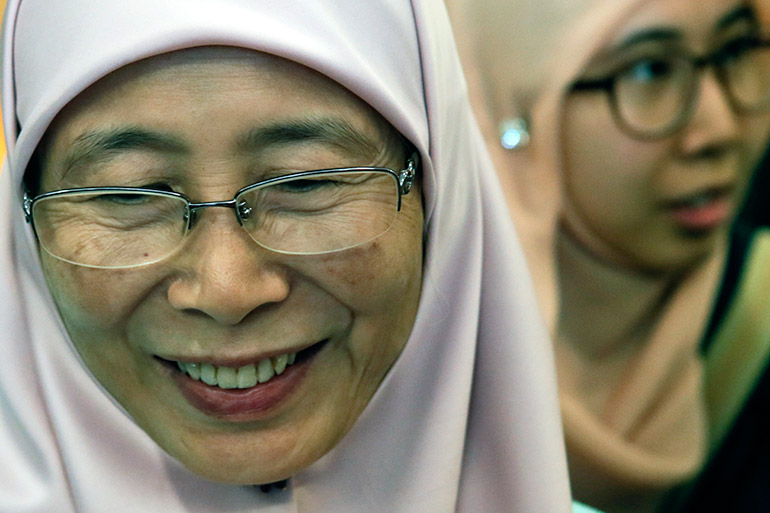 This article was published in the July​ edition of Southeast Asia Globe magazine. For full access, subscribe here. 
Who is she?
The president of the People's Justice Party [PKR] and leader of the opposition in Malaysia's house of representatives, Dr Wan Azizah Wan Ismail served as a government doctor for more than a decade until her husband, Anwar Ibrahim, was appointed deputy prime minister under the ruling UMNO coalition's celebrated Prime Minister Mahathir Mohamad. Following her husband's sodomy conviction and imprisonment – widely believed to have been politically motivated – Wan Azizah became one of the driving forces behind the Reformasi protest movement and the formation of what would later become the PKR.
Why is she in the news?
With Malaysia's next general election slated to be held before mid-2018, the centre-left Pakatan Harapan opposition coalition – of which the PKR is a member – is increasingly under pressure to fill the void in leadership left by the incarcerated Anwar. Speaking at the party's national congress in May, PKR vice-president Rafizi Ramli was quick to suggest that in the event of an opposition triumph, Wan Azizah would be the ideal candidate for the prime ministership – that is, until a pardon could be secured for her husband. In a wide-ranging interview with Al Jazeera, Wan Azizah said she had no objections to the arrangement. Earlier this month, she was declared president of the Pakatan Harapan pact under now-chairman Mahathir Mohamad.
What kind of leader is she?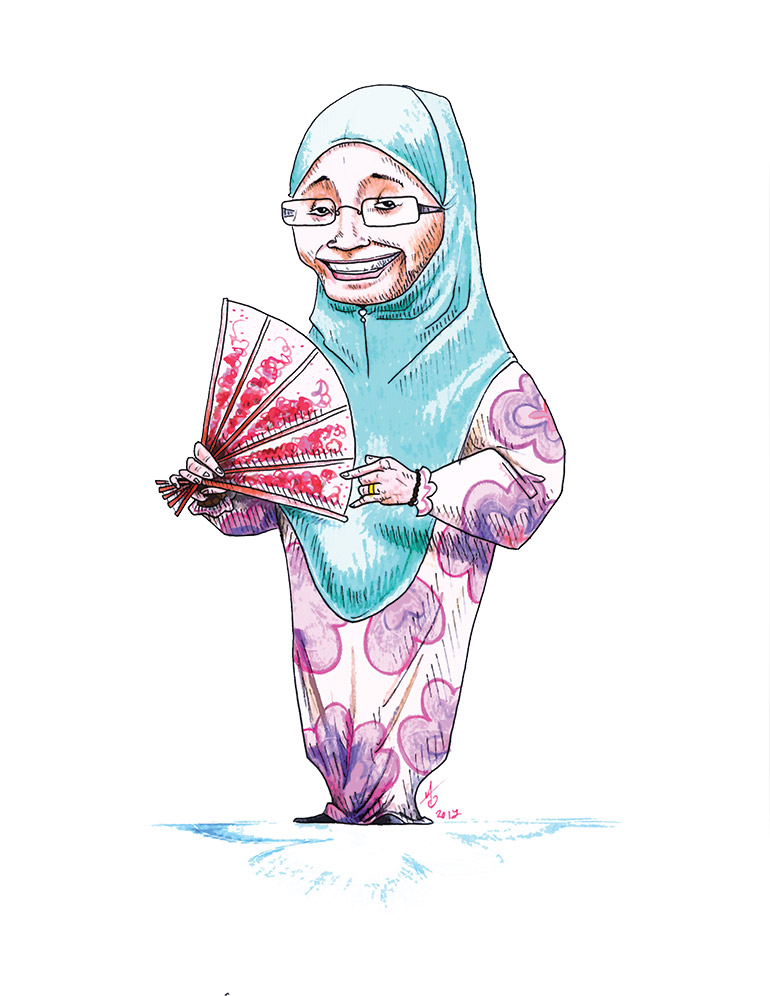 No stranger to the art of compromise, Wan Azizah has come under some criticism within her party for her alliance of convenience with the resurgent Mahathir, who supported the public humiliation and imprisonment of her husband. Although the two men publicly reconciled late last year in the interests of toppling the embattled Prime Minister Najib Razak, the presence of Mahathir – who has long been popular with Malaysia's rural voters – within the opposition coalition may threaten to further fragment an already divided front.
Could she be Malaysia's first female prime minister?
Wan Azizah is widely regarded as a respected compromise candidate in a movement wracked by unyielding political personalities, according to James Chin, director of the Asia Institute and a political science professor at the University of Tasmania. "Most [PKR supporters] accept her, but the party is split between [Mohamed] Azmin [Ali] and Rafizi [Ramli] factions," he said, naming two of the opposition power players. "The only reason this came up is they were trying to stop Mahathir being named as the interim prime minister. And the reason they picked Wan Azizah is because all the opposition parties see her as acceptable. Right now it's all speculation."
Is she just a proxy for Anwar?
Despite decades of political struggle and activism in the name of reform, Wan Azizah has struggled to leave her husband's shadow in the eyes of her opponents. Chin said that suggestions that Wan Azizah was acting as little more than a placeholder for her husband were rooted more in religious bigotry than reality. "She is a political player in her own right," he said. "The problem is the anti-women views held by conservative Malay Muslim groups. Her biggest problem is that whatever she does, she will still be seen as Anwar's proxy and wife."